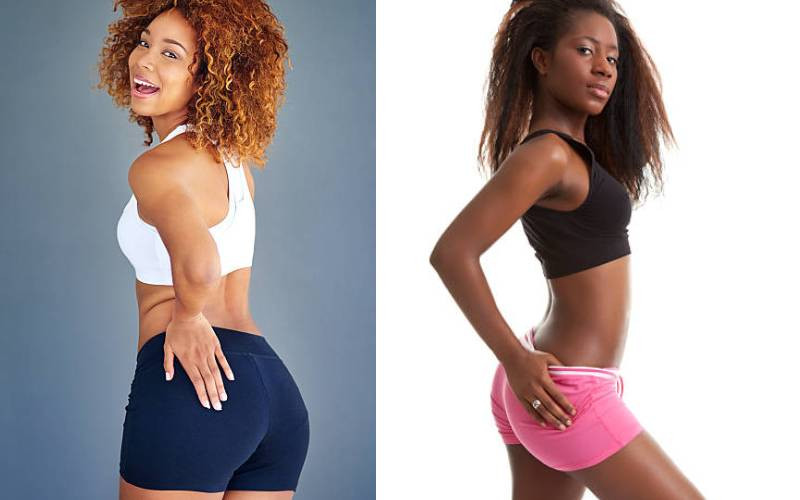 Ideals of beauty have been around for centuries, and we're still obsessed with them. Even if the standards change over the decades, they will always be part of our social construct.
Right now, these ideals are haunting us and people are even willing to risk their lives to get the body that will finally make them 'happy'. Just recently, a famous celebrity lost her life after a botched Brazilian butt lift, which people already knew was one of the riskiest cosmetic surgeries. But despite all the warnings, more and more women are signing up for BBLs.
It is clear that many women still want a bigger, firmer and better-shaped bottom. You can take the risk and get one right away through surgery or other risky procedures, but it's much safer to do it the old-fashioned, natural way.
With enough patience, you will gradually get the bum of your dreams, as long as you follow these tips to the letter:
Eat more
This tip sounds too simple and too good to be true, but it really is just that direct. When you eat more, you gain more weight, including on your tush.
If you've been skipping meals, this is the time to stay more consistent so you can add more weight overall.
As you do that, be sure to confirm that you're not going overboard so you don't end up being overweight for your height.
Choose healthy high-calorie meals
Your goal shouldn't be just to eat more because that will mean you're consuming everything including way too much junk food.
Instead, choose healthy calorie-rich foods like avocados and eggs. These will help you gain weight with some added health advantages for your body too.
Pair these high-calorie meals with other vitamin-rich foods for a more balanced diet.
Do squats
Working out is another natural way to give you not only a bigger butt but also a firmer one. Squats are one of the most effective exercises to achieve that because they engage your glute muscles intensely.
If you work out at home, you could start your own challenge like one hundred squats a day to start off. Gradually you should consider incorporating weights into your routine or even go to the gym for a more intense session that gives you better results.
Weighted lower-body workouts
Besides squats, other lower body workouts will help to enhance your journey to the booty you want. The secret here is to add some resistance through ankle weights, resistance bands and other weights like dumbbells.
This resistance will build more muscle which will round your hips and butt area thus making your butt appear bigger.
Buy shapewear
If you want something a little more immediate, why not try some shapewear that will give you the same effect? This butt cheat is a lot better than risking your life with surgery and injections that could go horribly wrong.
If you're not sure how this would work, do some research on the different options available for your height, then physically go to the shops that sell shapewear to get the right size after proper consultation.
Related Topics