Lolita Bunde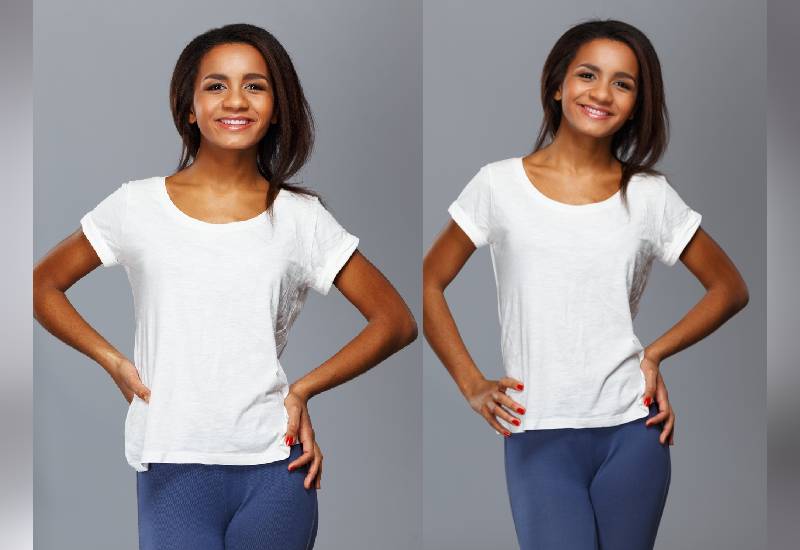 Dressing in a white T-shirt is one of the easiest and fastest way to put together an outfit without breaking a sweat. A white tee acts as a canvas that allows you to accessorize and add other pieces to give an amazing finish.
If you have a white T-shirt and you don't know what to do with it or how to style it, buckle up. Here are some outfit pieces to help you rock you tee like a pro:
Short skirts
Whether you are going for skater skirts, pencil skirts or Ankara, white tees will always do your outfit justice. Most ladies assume t-shirts are too masculine and that they cannot be matched with skirts, you are totally missing out.
The combination couldn't be sexier. Try matching your white tee with your skirts and pair it with some white rubbers or sneakers and watch the transformation. For the best results try and work with skirts with prints and patterns or bright colours, so that the final look pops.
Wrap skirt
A wrap skirt can be hard to style especially because of its design, it is already complicated and it would want an equally complicated top go with it.
The outfit might end up looking tacky and not well planned, also you have to be wary of the wrap slit. To avoid all these problems go with a white tee and match It with some white rubbers. This outfit won't disappoint you.
Skinny jeans
Any day, any time, white tees will match perfectly with your skinny jeans. Tees are already large and they will need to balance out with tiny bottoms to give your outfit structure.
The best thing about this outfit is that you can either add a belt to the ensemble or go without a belt, the white tee will still look perfect. Shorts can also work with white tees as much as skinny jeans.
Flare pants
Still on the pants vibe, white tees match perfectly with flare pants too. Ensure the flare pants is not white to give your outfit more life.
Flare pants are crazy beautiful and they are already extra, a white tee will tone down the outfit and balance your pieces. On flare pants, you can also match your white tees with palazzo pants, they will look nice with a plain white tee considering the bottom will be decorated and busy.
Blazers
To add some punch to some of the outfits above, you can add an oversized blazer to the combination to give your outfits some edge. Blazers will make your outfit look classier and more structured.
This is especially if you want to pull a casual Friday outfit at the office. For an outing with friends on a weekend, you can go with a leather jacket. You can never go wrong with white and leather.
Tip: Bottom line, a white tee will match perfectly with any piece so long as you do it perfectly and add some colour to your ensembles.
Also, remember to accessorize whenever you can, necklaces and dangling earrings make your tee outfits more tantalizing.