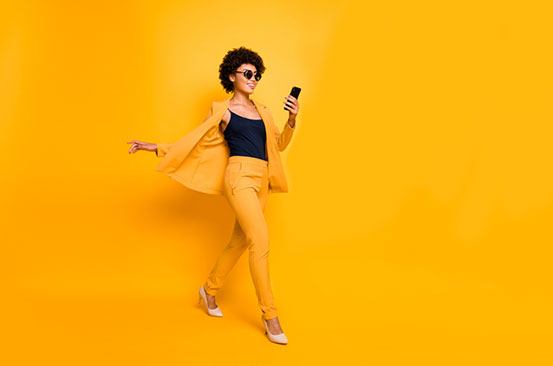 Most people are caught up with their daily routines of waking up, showering, dressing and leaving before time runs out. The focus is on keeping time so there is no much thought that goes into what you're wearing for the day. Also, the work environment is mostly associated with flavorless official wear and people barely notice what anyone is wearing.
Over time, you start to realize that you no longer feel beautiful because what you wear directly affects how you feel about yourself. It seems like a small, insignificant matter but it's true.
Dressing well uplifts your mood and it makes you more confident. It's about feeling great about you because you're not dressing to impress anyone else first.
Use this work outfit list to give you inspiration for your new office style.
i. Chino pants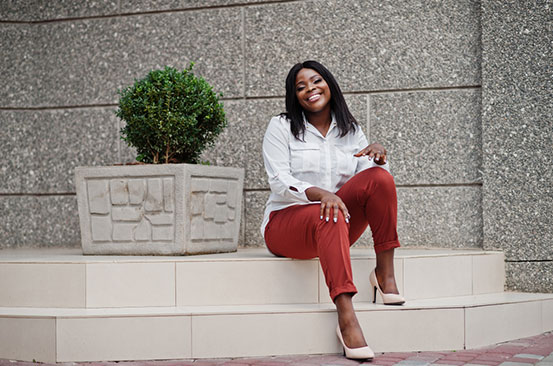 Chino pants have a more relaxed style to them but they can still be suitable work wear. You can wear them with a turtleneck on a cold day, loose fitting blouse that can be tucked in or even a long-sleeved patterned top. Chinos can be worn with flats but they look good with pointed toe heels too. These types of heels will elongate your legs and they bend really well with these trousers since chinos cut above the ankles.
ii. The LBD and duster coat
READ MORE
The official LBD is an office staple because it's simple and formal. They can sometimes be boring so to balance it out with an interesting twist, pair it with a dark brown duster coat or any other appropriate color for your workplace. The duster coat replaces the usual blazer in a simple way. And this style still looks good and it's not too formal in case you're passing by somewhere after work hours.
iv. Long sleeved shirt dress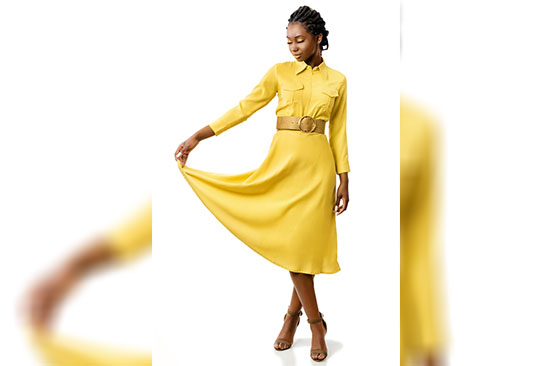 This dress is perfect for the hot days at work because the material is breathable and free flowing. There are many that have subtle colors and long sleeves which qualify for work. Pair this with a pointed-toe heel to make the look more official or a pair of cute flats. They both blend well with the shirt dress.
iv. Long blazer dress
The blazer dress is for the daring and the fun at heart. Many of them are short and suitable for informal events but the long ones can pull off a work look. Find a couple that have the best lengths and colors to fit your work dress code and add a belt. In case the neckline is too low, simply wear a matching vest to compensate.
v. Basic dress and oversized blazer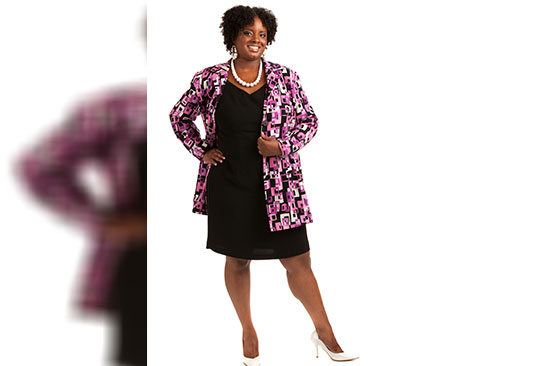 Don't get tired of your simple to-go work dresses you're used to wearing just yet. Try them out with oversized blazers that you can unbutton to revive your style. If you can, go a step further and wear patterned oversized blazers like plaid or a colored one to break monotony.
vi. Palazzo pants and a simple top
Palazzo trousers can suit the workplace and a fun summer style depending on how you dress it. There are also some designs that might be over the top for the office so you should choose something that is more toned down if your workplace is on the stricter side. Palazzos look great with a fitted vest and a coat on top to slim the waist or a loose long-sleeved chiffon top as well.
vii. Coloured suit
This only works if your workplace is a bit lenient on dress codes. It's a fun and playful way of breaking away from the dull suits while still being appropriate enough. Go crazy with patterns and colors like lavender and peach that are in season.