Home
/
Fashion and Beauty
Five things you need to know before getting your first wax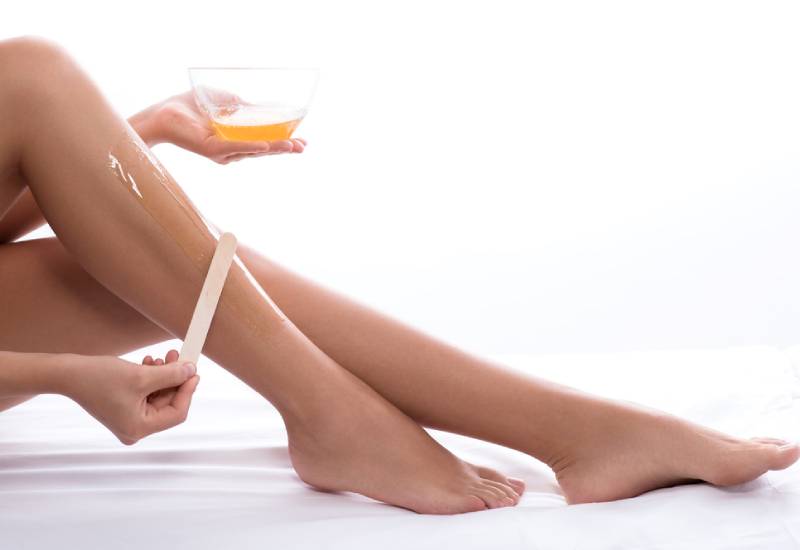 The truth is, you will be more pleased with the results of a wax than shaving, hair creams and other temporary hair removal options.
Besides acting as a skin exfoliant to remove lifeless skin cells, reveal smoother skin and have minimal irritation, whether you're going for a bikini, Brazilian or armpit waxing, the results are all worth it despite the pain which isn't as bad as you think.
And if it's your first time, chances are you're feeling a bit awkward. You can't help but imagine what your waxer will be thinking about as they look at your vulva and how long your pubic hair has grown over the months.
Before you run for the door and completely write it off, here is what you need to know. Like a gynecologist, the licensed waxer has seen everything. All lengths and thickness so don't over think it because it is all under control.
To add to that, here is what else you need to know before your first wax job:
Don't go during that time of the month
Scheduling your waxing session around your period is a terrible idea you do not want to find out the hard way, trust me!
The reason this is discouraged is because your skin tends to be super sensitive around that time and pain is greatly heightened.
This however does not mean you cannot get a wax job if you really want to. Just call-in advance for better preparation.
Wear loose fitting clothes
Whether you're waxing your feet, bikini area or armpits, the area will experience some redness and slight irritation which will go down after a few days, so not to worry.
What you do not want to do during that time however is wearing tight, unbreathable clothes that may cause friction and irritation.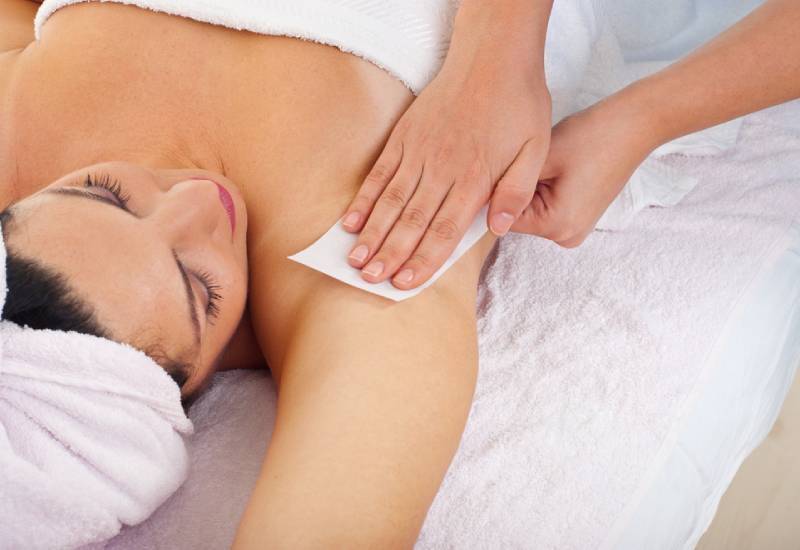 If your friend has finally convinced you to get a bikini wax or armpit wax for that beach holiday because it does not hurt, she may not be lying. But here is the thing, she has become desensitized to pain.
You on the other hand if it is your first time you may regret your decision the moment your waxer pulls the first strip.
So long as you have lots of hair and your nerves still function, you will feel the pinch. Some numbing cream may come in handy and you may want to pop a painkiller before your appointment.
To lower the chances of ingrown hair it is a good idea to do a sugar wax the night or morning before your wax. This will help remove the dead skin on the surface and open up the pores allowing the wax to be deeply absorbed and help remove the hairs from the root.
It is also a good idea to carry some wipes to clean up before a random waxer starts to work on that area in case it is sweaty and sticky.
This is super important to slow down the hair growth and soothe irritation which will occur by using some hydrocortisone cream to reduce inflammation, redness and itchiness.
Inspect your skin for any cuts, scrapes or bruises and if your skin is freshly waxed you want to avoid bikinis, underwear, tight clothing, body lotions and having sex until after 48 hours later if it is around the bikini area to allow it to go down.
Related Topics