Shirley Genga
We see them on television, Instagram, red carpet events and they always look dressed to the nines. They seem to have a fashion fairy god mother like Cinderella, because they sure know how put together a stylish outfit together. On top of that, they also seem to have a skin fairy- god- mother or something because their skin always looks flawless. Well Eve Woman Magazine sat down with five of them to get top-notch tips on their beauty and style secrets. Notably, though the methods differ from woman to woman, the general message is this: achieve wellness and self-love from the inside out
ALSO READ: Katy Perry has 'had it with pregnancy' as she impatiently awaits baby's birth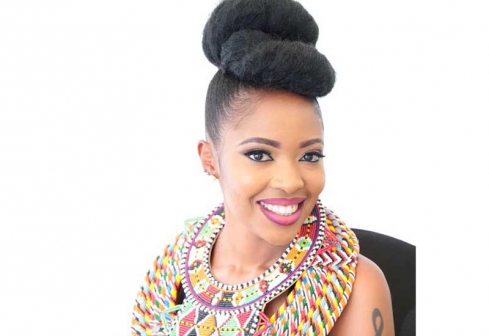 Kambua Manundu
Age: early 30s
About my style
When it comes to my style I am instead inspired by our African culture, and as a result my outfits always have some detail that is African on them. Also although I keep an eye for what is trending, I do not follow trends, I believe in instead looking for pieces that are unique to you and that make sense for your frame. Additionally, I love wearing clothes by Wambui Mukei and Vivienne Taa. Wambui completely understands my style and body, while Vivienne's pieces are always trendy and bold.
ALSO READ: #EasyRecipe: Chocolate cake
My beauty secrets
Firstly, I owe to good genes (laughs). However, I have acne something that people do not know, and I find what works for me is a healthy diet. I am not a gym person and so I make sure I eat healthy. I watch what I eat, there is no short cut. I am not strict about what I eat, but I do not take sugar and dairy products, and that does wonders for my skin. Apart from diet my skin regiment is very simple, I put on sunscreen and make up when I leave the house, it's really very simple.
Finally, I believe the secret is not in the right clothes or expensive skin products or even makeup, but in first accepting yourself as you are. No one is perfect. Once that happens, your beauty will shine on the outside. Also, our bodies are very different, we cannot all look the same but we are all special in our own ways, find that out and you will shine.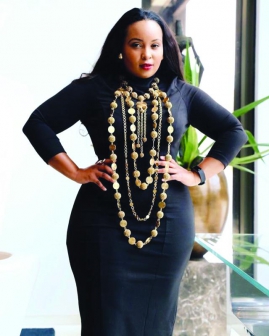 Sheila Mwanyiga (host and producer of She Lives Out Loud, Editor of Rembesha Kenya)
ALSO READ: Sex education: How to talk to your teenager about sex
Age: Timeless
Picture by Mathai Gachihu
Location: Nothing Like It Hardy
About my style
I've had so many different style icons! My mum was my first fashion reference, but that said, my favourite style icon has got to be Jennifer Lopez. She can do no wrong! Further, it took a while to understand the difference between the dress on that girl, and the girl in that dress! It starts with finding the style/s that flatter you best! When you have that and add the right accessories, you'll always be timeless.
My style is very feminine, but strong and sexy too. I love dresses that wrap around my curves, and show off my legs. I've got nice legs so showing them off a little always creates the illusion of height.
Skin Secrets
I thank God for great genes! Much of what I have, I didn't do much to get, so I never get cocky with this question. I do my best to take care of what I have. I ensure that I have at least two servings of fruit a day, two of veggies, lots of water and working out. Also a good night's sleep is important so I don't sleep with the phone on, and aim for 8-9 hours of sleep. Still on phones, I prefer to have my conversations on speaker and not against my cheek, to keep from breakouts. I also keep my skin care routine simple, investing in good serums, moisturisers, cleansers, toners and the occasional spa break for body scrubs, wraps, massages and facials.
I have cut down on wheat as I do not feel good after I have some, it make me feel lethargic.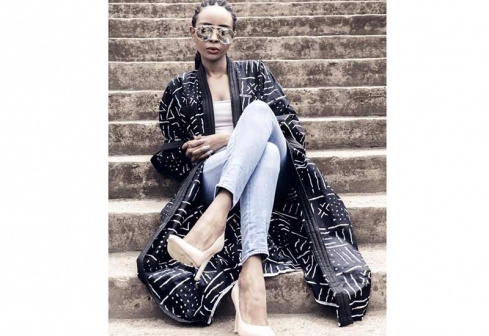 Nancie Mwai (fashionista, stylist and blogger)
Age: 30
About my style
My style can best be summarised as street style. I find that I love looks that are personal and edgy. Plus it works for me as I am not girly, I do not like dresses. In fact my style can best be described as street style that is edgy but also comfortable. For me comfort is everything. When it comes to shopping, I shop everywhere I can, I am not picky, I shop everywhere from online shops, to mtush.
Beauty secrets
I try to keep my skin care regiment as simple as possible, my routine includes cleansing in the evening using a Garnier or Neutrogena cleanser together with a Vanity Planet spin brush. I then use Micellar Water to tone, and then apply Bio Oil when going to bed. Also, I do a mask weekly and I also try not to cake my face daily, so I avoid using foundation every day, and instead moisturise my face and highlight using make up on some days. To remove make up from my face I use Johnson oil.
Further I have also found that eating right also plays a big role in skin care, and so I try my best to eat right. I eat my protein, carbohydrates, healthy fats and vegetables, what my mother call the rainbow diet. Also I work out five times a week.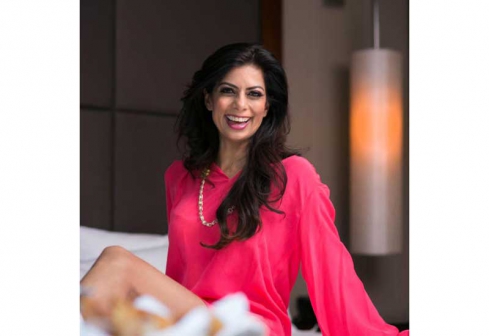 Pinky Ghelani
Age: (41)
About my style
My style Icon is Jennifer Lopez, she may be 49 but she still looks fabulous. Also, she does not follow trends and her pieces are classic, a fact that resonates with me. I also try not to follow trends, however, I try to keep up with trends so that my style is not out date; I do not want to compete with 20 year –olds but at the same time I do not want to be out of style.
Beauty secrets
I do not spend 1000 dollars on my skin like some people may imagine, I simply make sure I eat right and that I put in the right amount of exercise. It is all about a holistic approach. For my skin care I try not to use make up all the time. In fact, these days I put on makeup mostly when I am doing a photoshoot or going for an event, but on a normal day I use the BB Cream by Maybelline and sun block.
Lastly, my biggest secret is learning to love myself just as you are, and not how you wish you looked like. It is about looking in the mirror and accepting what you see. Love yourself first and everything else will fall into place.