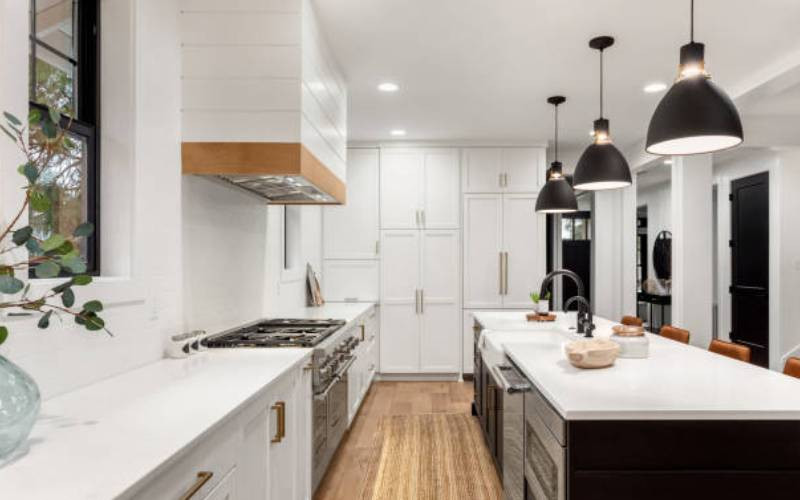 A house and a home are two completely different things. A house is a space where you just live and do the basics, but a home is more than that. It's warm, and inviting and reflects the essence of its owner.
The process of turning a house into a home isn't always direct. Everyone would obviously choose to have the most beautiful bedroom, kitchen or even sitting room but, it takes time and effort.
One of the rooms that really needs your attention is the kitchen. To update your outdated kitchen space you need to look no further than the popular trend people are loving right now which is the modern kitchen aesthetic.
And the good news is, anyone can transform a basic kitchen into a sleek modern design with a bit of guidance. In case you're planning to give yours a makeover, here are a few things you need to be looking at:
Stainless steel equipment
If you've ever seen a video or photo of luxurious kitchens, you will notice a common theme when it comes to appliances and that is stainless steel. You will come across these sleek silver fridges and cookers often that add to that whole modern feel of a kitchen.
Even if you look in the kitchen equipment section in the supermarket, you will notice that many of them have this stainless steel look because that is what people are going for.
Another great option is the glossy black finish although they can be a headache to polish.
Neutral walls
Another thing that a modern kitchen should have is walls that have neutral shades like soft white, brilliant white and grey.
Many of them have these colours that help bring more light to the room. And not just that, they have a calming effect which is another advantage.
So if you're going for this look, stay away from bright and colourful choices like green, orange and yellow.
Sleek lighting
Lighting in a modern kitchen isn't only for functionality purposes. It is an artistic expression that complements the beauty of your kitchen.
It needs to have fixtures that match the theme of the kitchen and bring in enough light. That means you should ditch the alcohol fluorescent bulbs for something more chic.
Sparkling surfaces
Cleanliness is extremely important for every kitchen, regardless of the design. But for this kitchen, you need to put in some extra effort because everything needs to look pristine. Every surface from the floors to the countertops and cabinets needs to be sparkling clean.
Also, any metallic surface needs to polish as well so there are no watermarks or stained surfaces visible. All this can be achieved by buying the right cleaning products and doing adequate maintenance.
Smart storage
Modern kitchens are also big on efficiency. The world is generally moving towards efficiency and convenience, and this kitchen should reflect that as well.
You will rarely see a modern kitchen with random items all over the countertops because everything has its own designated space somewhere.
Related Topics