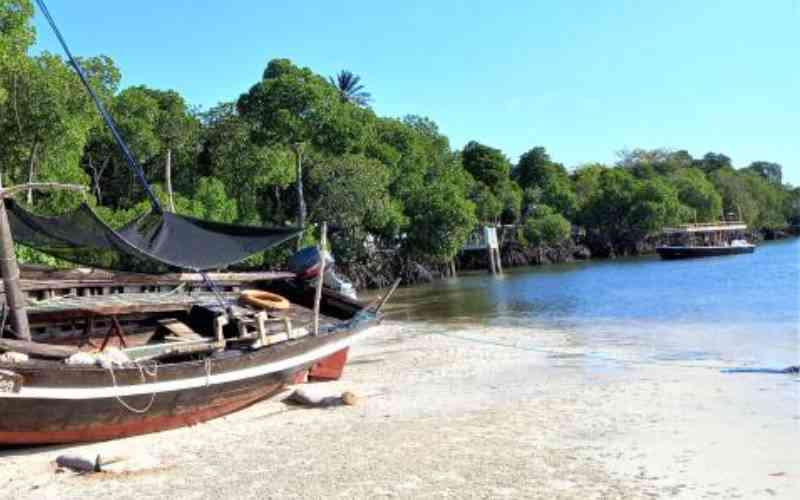 The body of a 4-year-old girl who went missing after a tourist boat capsized is yet to be found.
Sunday it was established that the girl's mother and grandmother were among three people who drowned after the boat, MV Holiday, overturned at sea, 300 metres off Watamu in Kilifi.
Watamu Marine National Park and Reserve Warden Dadley Kiluhula said the Kenya Wildlife Service (KWS) and the local divers have recovered documents and the bag of the missing girl.
"The missing girl is from Watamu and was with her mother, grandmother and brother. The grandmother and mother drowned, but the brother was rescued," said Mr Kiluhula Sunday.
The brother is admitted to the Star Hospital in Malindi. The third victim was a child who had accompanied them from Nairobi for an expedition.
Mr Kiluhula said the recovery operations were suspended on Saturday at 7pm and resumed Sunday morning.
The accident involved the tourist class boat that had taken 13 Kenyans and 15 foreigners on a snorkelling tour.
Meanwhile, KWS and Kilifi County Government clashed over the cause of the accident. The county administration claimed the ill-fated boat was overloaded, but KWS denied.
The county said the boat had 28 passengers, including the crew. It did not, however, state the capacity of the boat.
But KWS said the boat has a capacity of 35 passengers and that it was inspected and certified by Kenya Maritime Authority (KMA), and was insured.
"We have boats in Watamu with the capacity to carry 45 people. Those claiming that the boat was overloaded have not even stepped at the scene of the accident," said Mr Kiluhula.
He said that they encountered a "sharp and abrupt wave" that overturned it.
"The ocean experienced a sudden surge of waves. This happens. It was not overloaded."
He said no one from the county government, KMA, KWS, or Kenya Coast Guard Services had toured the area. "It is really up to the counties to up their capacities in rescued operations."
Mr Kiluhula said most tourists on snorkelling tours refuse to put on safety jackets because "they are swimmers and it is not easy to dive with safety jacket on."
Related Topics