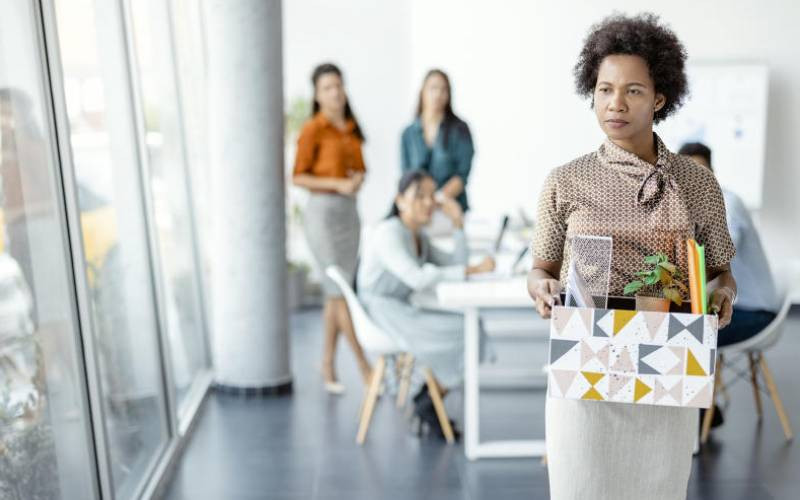 As we wrap up the year, there is often this feeling or longing for change in the next one. A new way of doing things for a different outcome, globally known as a New Year's resolution. This includes big or small changes that will affect your life.
It is around this time when we get to rest, reflect, strategise and re-energise for a new year, and top of the list for most will be the idea or dream of making a career change, although ironically for most it will remain an unachieved ambition in the coming year.
This is because change is scary and never easy. A change of career leaves you vulnerable to rejection and failure. That leap of faith is something that cannot be easily undone. This is especially true for women. Women in the workforce tend to hold off on pursuing a different career path because they tend to have a child or children who are dependent on them.
For most women who are either bogged down with family responsibilities or who find themselves in their mid-30s and over, the very idea of making a career change not only seems impossible but ludicrous. Eve Magazine spoke to two women who have managed to switch their careers to give tips for women whose 2023 goal is to change their career path.
Natasha Nalyaka, 38, was an entrepreneur before she decided to make a career change.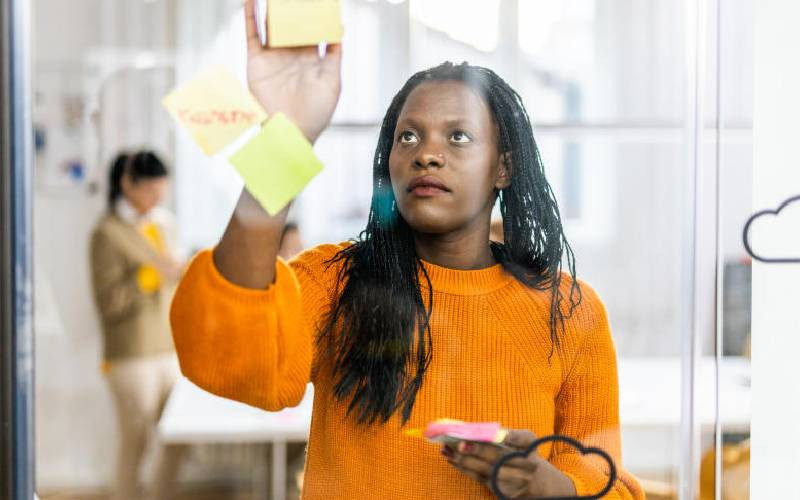 CHANGE IS NEVER EASY
"I did events design and management for 11 years. I enjoyed working on each event project as each event had its own set of challenges and lessons to learn from. I got to meet many people from different walks of life. I did a lot of sports events, weddings and private parties," she says.
"Around my eighth year as an entrepreneur, I felt the need for a change in my career. I started looking at various options on what would interest me based on my background in Biochemistry, but life happened and I channelled the energy back to the business."
According to Natasha, it was during the pandemic she finally had time to sit down and think through her future, and the changes she needed to make.
"In 2020, Covid affected people in different ways, but those of us who are in the business of meetings and gatherings suffered greatly because of the lockdown. The silver lining to the lockdown allowed me to reflect and create a plan for the next chapter of my life," she says.
She adds, "I did research and spoke to a couple of people, and upon reflection and also considering my education and experience background I landed on Data Science as the new path that I wanted to pursue. Interestingly, before entrepreneurship, I worked in the banking industry, which exposed me to data analytics and this gave me more confidence as I was familiar with the basics."
Natasha said goodbye to her business in 2020 and is currently doing a Masters in Data Science and Analytics at Strathmore University in preparation for the new career path she has chosen.
However, Natasha says making a career change in your late 30s or at any age is not easy, and requires grit, hunger for learning, humility and a support system from family and friends.
"I have received a lot of support from my family and friends who have encouraged me to keep moving. There are days that I have reached rock bottom and doubted my skills; I have struggled with imposter syndrome. I believe that support from family and friends is one value that you cannot quantify, but is important for your growth," she says.
Apart from a great support system, Natasha advises, that if one decides to change their career path, it is key to pick something where you can make use of the skills from your experience.
"When I decided to pick a new career path, I ensured I was not going into something completely new, and that I was moving into a new area where I had transferrable skills from my experience and educational background. Also, I did online courses from an institution in America just to get a better feel of the industry before deciding to pursue a Masters Degree at Strathmore University. I am scared, but also very excited about what the future holds."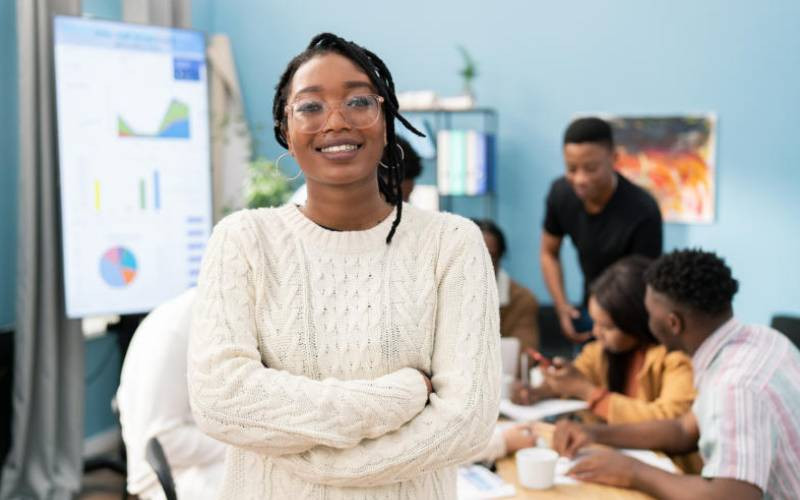 SUPPORT MAKES ALL THE DIFFERENCE
When asked to advise someone who may be struggling with making a change, her advice is: "Of course, fear and doubt will derail you, but we must live our lives boldly and authentically. I do not want to be 70 and regret that I never lived my life to the fullest because I was scared to take that first step."
Natasha says making a career change will affect your loved ones, but that is not a reason to remain in a field where you feel you no longer fit in.
"When you decide on a major decision, there will be sacrifices that will be made and most of the time these sacrifices will affect our families. However, this does not mean that you cannot make the effort to somehow tilt the scale as needed to attend to what is required at that moment."
Another is Lina Dyhr, who has changed her career four times so far. Lina, who works in the intersection of media, marketing and technology as a consultant and board advisor says that changing careers can be done at any age, but one needs to be intentional, strategic, and willing to start again if necessary.
"I began my media career by hosting an entertainment and lifestyle show for youth called Straight Up on KTN. I worked there for about five years before I realised that although I still enjoyed the show, I was no longer in the age range for the original target audience, and further, that I needed a greater challenge. I needed to grow."
However, she quickly realised that if she stayed in the media she was never going to grow.
"I could not see a way forward in the media, the only way was to get into politics, sports or hard news and I did not enjoy that. At that time entertainment and lifestyle news were not taken seriously.
Further, I was told my voice was too high pitched and that my brand was too deeply entrenched in entertainment and lifestyle to transition into something else," she says.
"I stayed a while at the Standard Group and worked as an editor in the digital department; I also wrote a column, contributed to other departments doing all sorts of things and learnt all I could as I tried to figure out my transition. At some point I consulted a coach, to evaluate career prospects."
Her search eventually led her to a communications job in Zimbabwe for an international organisation, where she got to speak at UN conferences and travel all over Africa and Asia.
"The position was interesting as I was being prepared to become the country manager for Kenya," she says.
Thereafter she got to work for the biggest ethical brand in the world, heading communication for 33 countries in Africa, and three in the Middle East. She worked in the communication field for a few years.
"Moving from media to communication was an easier transition because a lot of the skills I had learnt in the media were transferrable to the communications sector."
From there Lina moved into the marketing field, and although she had earned a Master of Business Administration with a specialisation in marketing, while she worked in the media, she says that it did not make her transition into the field any easier.
It was in marketing she learnt key lessons that anyone who wants to transition into a new field, no matter his or her age, should adopt to be successful.
"To begin with, you have to be open and willing to learn. I read books, articles, case studies, etc to keep my knowledge in marketing current and relevant and to figure out how to solve some problems. It is a process of learning and unlearning," she says.
"Secondly, leverage your transferrable skills. Before changing to a new field, I always look back to the skills I already have from a previous field, which are also relevant in a new one and use that to negotiate for a new position and to build a new career in another field."
Lina further advises that when in a new field, be open to trying new things, be highly observant and willing to volunteer for projects no one wants because even though they are difficult and risky, if well strategised, they provide great growth opportunities.
"My first marketing foray into marketing was at Microsoft and Diageo, but I had big responsibilities as marketing director at a tech start-up with a presence in 420 cities. I volunteered to lead a marketing campaign traversing several cities in Egypt, Kenya, Ghana and Nigeria. My next role also in a tech firm, was in a healthcare payment platform running on the M-Pesa network. It required me to increase the subscriber base from a few gained in a pilot phase in Kibera, to a million countrywide in a year," she says.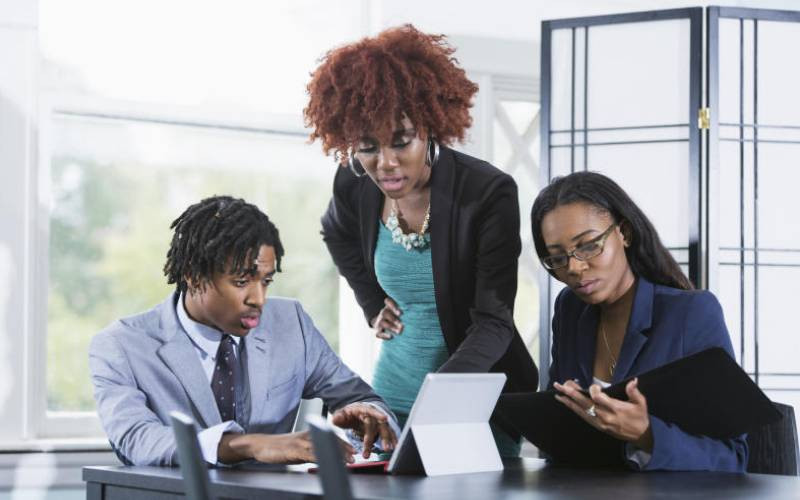 STRATEGY IS KEY
"It was a difficult endeavour and some marketing strategies we used failed, but all was not lost because I soon figured out what worked and in 11 months we had a million subscribers, and two and a half years later, we had about five million customers across the continent.
"Working with Duke University's Dr Dan Ariely and the Centre of Advanced Hindsight to research and implement some behavioural economics principles was an interesting part of the experience. As a result, my brand won the prestigious Loeries Award, and received brand recognition from IFC and World Bank among others."
Lina, says that starting in a new field does not always mean starting from the bottom.
"For example, if you want to start a career in theatre, you can audition for a small TV role to dip your feet into the sector, or use your leadership experience to join a board from a national theatre organisation; or you can put yourself forward to fundraise for drama society for your children's school. Use what is available to you to gain exposure to the inner workings of the field. Meanwhile, you will also be giving back by doing something that you love. Who knows, it could grow from a temporary gig to a permanent one or even a business if you are strategic," she says.
Lina also says that getting or observing mentors, and hiring a consultant or a coach when diving into a new career path can also be insightful in navigating the transition and in the new role.
"Reverse mentorship is also useful. If you are moving into an industry where there are younger professionals or there is a natural talent, befriend them and learn what they know and combine that with your experience," she says.
"Further, engage with those working with you and around you and create an environment for feedback so that the entire team can improve. I started a tradition where I would sit with an advertising agency, street marketing agency, digital team, PR team, and 16 radio station executives representing radio stations countrywide to enjoy ice cream cake while discussing what went well and what did not at the end of a marketing campaign.
"We concluded with how we should proceed going forward to the next campaign. This was a comfortable judgement-free zone, where we could find ways to do better and grow exponentially."
Lina says that age or the number of years you have poured into another career path should not be a hindrance to crossing over into something new.
"If you feel the need to move to something new, take the plunge, but ensure that you do your research. Better take the risk now than have regrets late on at your death bed."
After working in marketing for more than a decade, Lina recently made another career move. She is now a consultant in marketing and growth hacking, provides board advisory services and serves on boards.
She has worked with clients from Kenya, Qatar, and Malawi, scaling up a hospital chain and introducing a natural haircare brand in over 300 stores in South Africa.
Related Topics