Home
/
Career Tips
Dare to be different: Debra Mallowah, VP, The CocaCola Company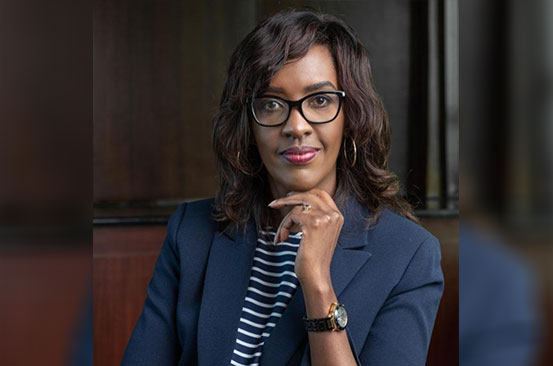 "Life is not a problem to be solved but a reality to be experienced." That is Debra Mallowah's life philosophy, and her life is a testament to that statement.
Her desire to experience life and her career trajectory have both had no borders in a very literal sense, given her long track record of successfully carrying out her leadership roles at several multi-national companies.
She is currently the Vice President of the East and Central Africa Franchise at Coca-Cola, having recently moved from Safaricom, where she was the Chief Development Officer.
Before that, she held roles at the very top at GSK (GlaxoSmithKline), Unilever Africa, East African Breweries Limited (EABL), Diageo and British American Tobacco. She also sits on the Africa Advisory Council of Women's World Banking.
"I consider myself a child of the African continent," she tells me. "I'm often told that I was a dreamer and a doer in my childhood. I asked a lot of questions and I had a vivid imagination. I would imagine things beyond what they were. I enjoyed the freedom to explore."
And explore, she did. Her ambition got her international exposure when she was still a student at the University of Nairobi, where she got Bachelor of Commerce (B.com) and majored in Marketing.
After her experience there, she was sold, and her voyage into the business and marketing world began. Since then, her definition of success has evolved through various stages.
"Earlier in my career, success for me and how it showed up was having the privilege of working with some great brands, so success for me was really being able to have created some of the great brands around the country," she says.
"The next phase for me was about building successful businesses and really getting behind driving growth around businesses. But the phase now for me is really about building amazing people and amazing teams."
She also finds fulfillment in having an impact on people. A big part of this comes from being born of another equally strong woman. Her mother was Agnes Ojany, a career woman, one of the first women to lead public operations in the country.
One of the things she encourages women to always do, is to speak up.
"Speaking up as you develop your career is something that you keep building upon. It is not enough to just be a role model or just to sit at the table but it is really key to speak confidently regardless of the odds you are facing. Respect comes when one's voice is heard. Be bold, be intentional about managing your career. Don't wait to be seen, present yourself and dare to be different.
"Show up. As women we tend to let our work speak for itself but the reality is you really do need to show up and make a pitch for yourself. So let yourself speak for the work," she says.
Related Topics