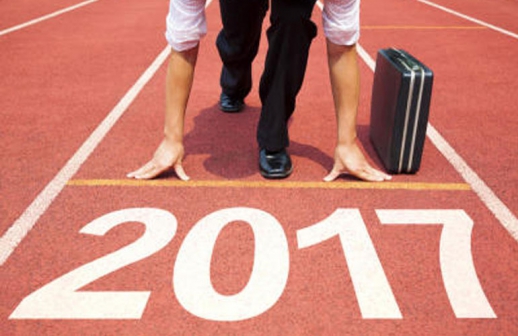 The first month of the year tends to be difficult for many of us for a myriad reasons. No holiday ever feels like it's enough to take care of the weariness of the prior twelve months and before we can say 'relax' we're back in the rat race again.
At the same time, we have a list of resolutions a mile long and are raring to go, but our bodies cannot seem to get off holiday mode. In this classic case of the mind being willing but the flesh weak, how do you kick start your 2017 so that you feel like you're making progress for an amazing year?
Food choices
There is no outrunning the less than stellar food choices we made during the holidays. Whether it is too much sugar, alcohol, dairy, fried foods, the effects will show up in our energy levels and how we perform at work.
Remember you are already trying to push yourself back into a disciplined work routine - the last thing you want to be dealing with is lethargy. Incorporate food choices into your day to jumpstart your metabolism and give you energy.
Start the morning with warm water and a few slices of lemon, find a veggie juice with ingredients that you like and opt for water and green teas instead of sodas and sugary drinks.
Willpower
READ MORE
One of the reasons we give up on our resolutions is as a result of beating ourselves up when we make a misstep. Cut yourself some slack, and resolve to be and do better regardless of how many times you slip up.
As you show kindness to yourself, you will understand what your triggers are, when your resolve wanes and when you make missteps. For example, if you are great at sticking to clean eating but seem to make all the wrong choices at night, it could point to your willpower (which is a muscle) working less effectively when you are tired and can therefore address it.