Home
/
Bridal
What to know before holding an outdoor wedding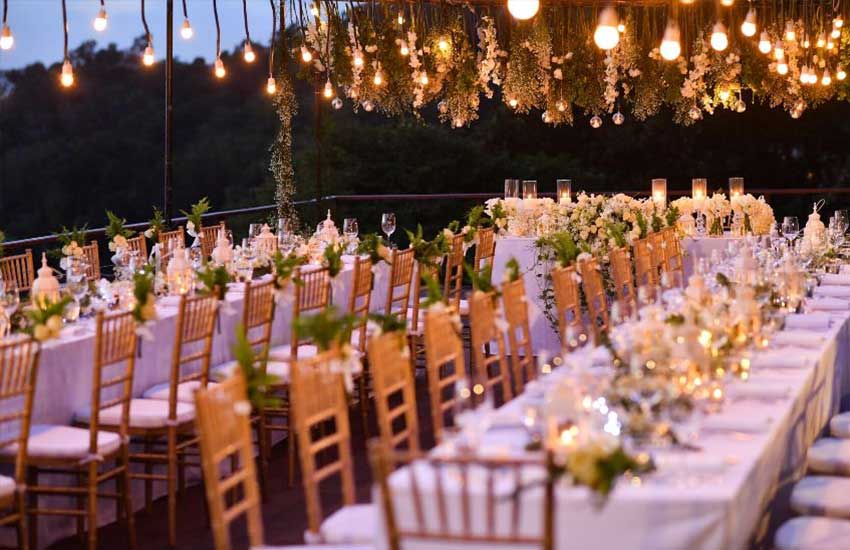 One of the biggest choices that a bride and groom will need to make for their big day is the venue of their wedding. In addition to this, choosing between an outdoor ceremony and an indoor ceremony is also big move. The weather, guest count and personal preferences have to be taken into account, and sadly, some couples may clash over this decision.
In the case of a destination wedding, mostly during the warmer months of the year, some couples may choose to hold an outdoor ceremony. Here are a couple of pros and cons to having an outdoor ceremony
Pros
Be it by the beach, in a botanical garden or on a farm, natural landscapes make beautiful wedding sceneries. Nature sceneries also make great backdrops for wedding photographs. In addition to this, an outdoor scenery also cuts costs on money that would have otherwise been spent on venue decorations.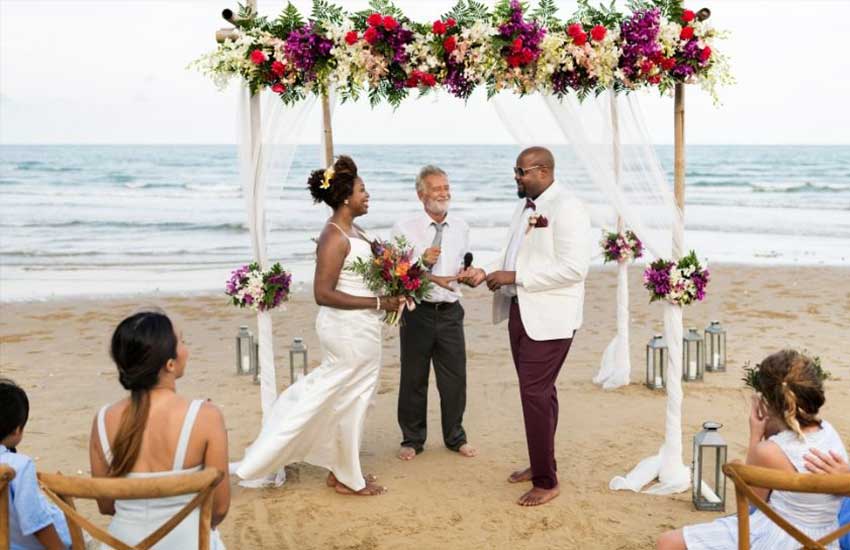 Natural open spaces are not as constricting as most indoor venues. More guests can be accommodated, especially if uninvited guests attend the wedding, all that would be needed is more seats.
Such spaces are also family-friendly for children attending the wedding. Children will have more space to run around than they would have had at most indoor locations.
The sun can provide the best lighting for gorgeous wedding pictures, particularly during the golden hour as the sun sets. A good wedding photographer and/or videographer will be able to capture such stunning shots of the couple and their guests in attendance.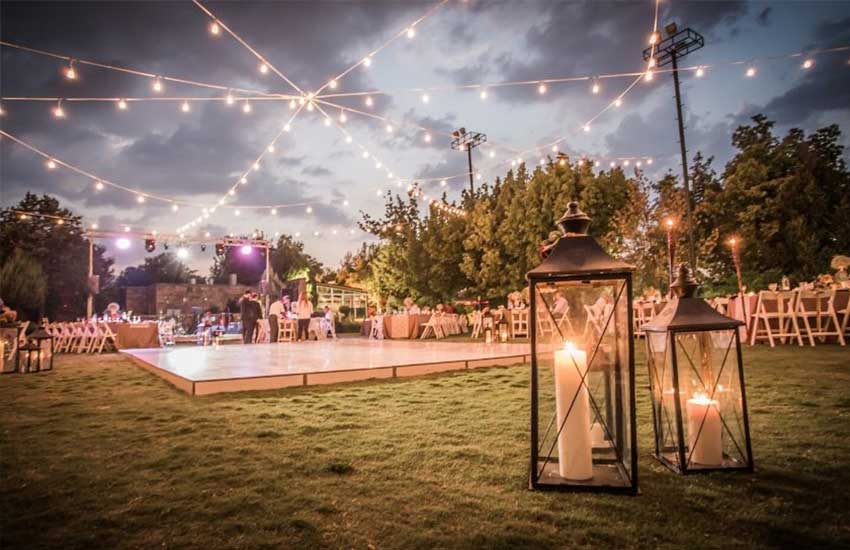 Cons
Booking the venue long before the day of the ceremony can heighten the risk of unexpected weather change. A storm, extreme wind or heat wave could appear from out of the blue, throwing off ceremony plans. A back-up plan should be invested into in case there is a sudden weather change.
Outdoor settings are the skeleton of the actual ceremony. Additional costs will need to be spent on portable restrooms, tables, chairs, lighting, a dance floor and a tent in case there is a change in climate. These costs can add up to large amounts of money that was initially not in the wedding budget.
Outdoor wedding locations are part of the natural ecosystem, therefore, insects can be a bother for the couple and the guests in attendance. Mosquitos and little insects can flock the lighting fixtures so repellent lanterns can be bought to ward away pesky bugs. Other than insects, other creatures can crash the wedding like stray cats, stray dogs, birds or even snakes.
Related Topics