Home
/
Bridal
My brakes failed on my way to wed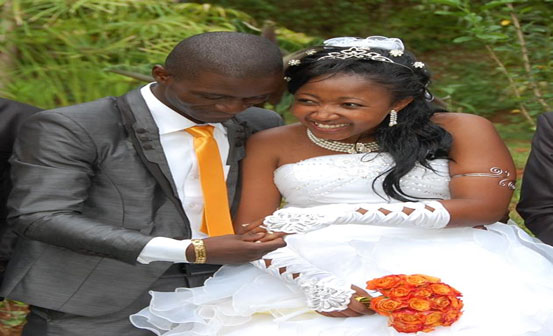 BRIDE: Jacqueline Isuluti Shihafu
GROOM: Moses Juma Atsihemba
VENUE: Deliverance Church, Kakamega
DATE: August 15, 2015
BUDGET: Sh500,000
GUESTS: 300
HOW WE MET
We became friends way back in 2009. He had come to visit my best friend, his sister, in our school during a prayers day when I first saw him. That year in December, he called using his sister's phone and we decided to meet at Moi University where he was a first year student. On January 2010, I visited him and we bonded.
THE PROPOSAL
He proposed a day after my graduation in October 2014. He had taken me to Nakuru for a visit. After shopping at the mall, he proposed at the main entrance. I didn't know the ring we had bought was for that purpose. We started planning a wedding we could afford since we were still new in Kakamega, and we didn't want to complicate our lives.
THE DRAMA
My dad had insisted that since I was the first born I had to be picked up from my home in Eldoret on our wedding day and not from a relative's home in Kakamega. We woke up at 4am. My fiance and his attendants spent the night in Kakamega. They started their journey to Eldoret at 3 am. By 6am they were at the gate with his convoy singing.
Along the way, several cars broke down and, shockingly, the groom's car brakes failed at Sigalagala. He had to take a matatu to our meeting point (Golf Hotel, Kakamega). The venue was ready but no drinking water had been delivered by 11am. It was a hot day.
WITH HINDSIGHT
The bridal party was huge (34 people). Coordinating such a huge number and finding transport for everyone was a challenge. Thank God we had friends who saved the situation.
PHOTOS AND WORDS: Benjamin Sakwa
Related Topics