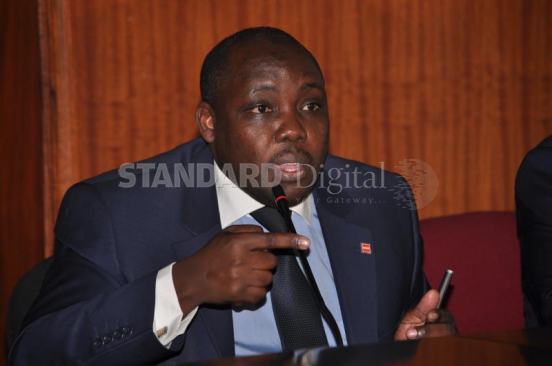 Nairobi, Kenya: Higher Education Loans Board (Helb) now says university students will get money into their accounts Thursday evening or Friday morning.
Helb Chief Executive Officer Charles Ringera blamed the delay on universities administrations' slow pace at submitting list of beneficiaries.
Ringera clarified that universities failed to send the list of beneficiaries in time thus delaying payment.
"We received the list Friday last week. That is a short time indeed," he said.'
The students under contention are 'the accelerated lot' who get admitted way ahead of the rest.
"These students report earlier than all other students under the accelerated program. But we were not furnished with the list early enough," said Ringera.
He said while the rest of students report in September, the accelerated group popularly known as 'double intake lot' report in May or June.
"But universities do not tell us their opening dates complete with the list of students thus delaying the disbursement process," said Ringera.
He said having received the list of students, the money shall be in students' accounts by Thursday evening or Friday morning.
This means that the Fund shall have disbursed some Sh100 million to benefit 10,000 students.
Nationwide demonstration
Wednesday, university students cautioned the public against using certain roads on Friday since they would stage a nationwide demonstration over delayed HELB loan disbursement.
Kenya University Students' Organization (KUSO) chairperson Babu Owino said students will block all major roads in the country if the money is not in their accounts by Friday.
"It has been over a month, how are students supposed to survive? We have decided to declare Friday a public holiday and those not ready to join in the demonstrations should avoid using certain routes and stay at home," said Owino.
The students intended to protest along Uhuru highway, Mombasa road, Ngong road, Kiriamiti road, State House road, Nairobi-Naivasha highway, Siaya-Ugenya road in western and Lunga Lunga road in coast among others.
Owino said all avenues to reason with HELB Charles Ringera had proved futile and that they were resorting to the only approach that would catch his attention.
"The strike will go on until the money is deposited in our accounts. Why should the government remove students from their villages to go and starve in universities?" noted Owino Thursday at a press briefing at the Students Organization of Nairobi University offices.
KUSO patron Steve Mbogo said it was total intimidation to let the students go without money to buy food, pay for accommodation and consequently miss classes.
"We will not relent, we will fight for these students' rights," said Mbogo.
Private universities president Dalfant Nyataige also called on students from private universities to join the demonstration in solidarity.
Related Topics