Home
/
Beauty
6 Tips on how to look good without make-up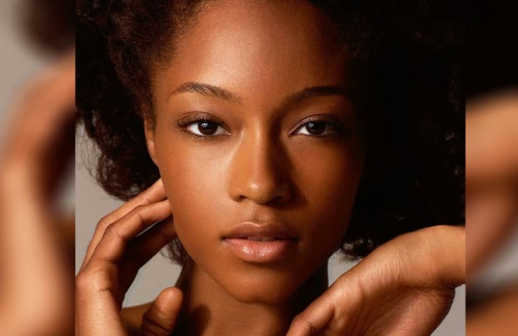 Sometimes you may not want to wear make-up but you still want to look presentable. I realised that while on holiday, it just wasn't practical for me to wear foundation and eyeliner. While cosmetics cover up a lot of our flaws, you can still look great without any make-up at all. Here are some tips on how to look good with a bare face.
1. Hydrate
Start your day by drinking at least one litre of water. Water helps you detoxify and softens your skin by purging toxins from your body. Drink the water over the course of an hour, rather than in five minutes. Drink another two litres in the course of the day, and you will definitely see the benefits on your skin.
2. Beauty sleep
Sleep will transform your skin as it allows your cells to rejuvenate. Train yourself to sleep so that you have at least eight hours of good quality sleep.
3. Exfoliate
Use your toothbrush or a small towel to exfoliate your lips. Gently rub off the dead skin, leaving your lips smooth. Use a mild scrub to gently exfoliate the skin on your face. Over-scrubbing or using a scrub with large granules can cause more harm on your skin. Rinse with cold water and pat dry.
4. Moisturize
Apply your favorite moisturizer with sunscreen on your face, and neck. A good quality moisturizer protects your skin and keeps premature wrinkles at bay. Use lip balm regularly to keep your lips at their best.
5. Define your eyebrows
Use a tweezer to groom your eyebrows and pull out any stray hairs. Use an old toothbrush, an old mascara wand, or an eyebrow brush to shape your eyebrows, by brushing upwards. Perfectly shaped eyebrows can do wonders for your face by drawing attention to your eyes.
6. Curl your lashes
Not everyone is comfortable using eyelash curlers. However, this step instantly lifts your eyes and makes them appear larger. You can make your lashes appear thicker by using a mascara wand to apply a coat of petroleum jelly on them.
Remember if your skin is naturally beautiful, you don't need much make-up. Enhance your natural beauty by getting enough sleep, remaining active, and eating for your skin. As you go out without make-up, be confident and love your skin. When it comes to beauty, confidence matters.
Related Topics