Home
/
Baby Care
Tips to ease postpartum depression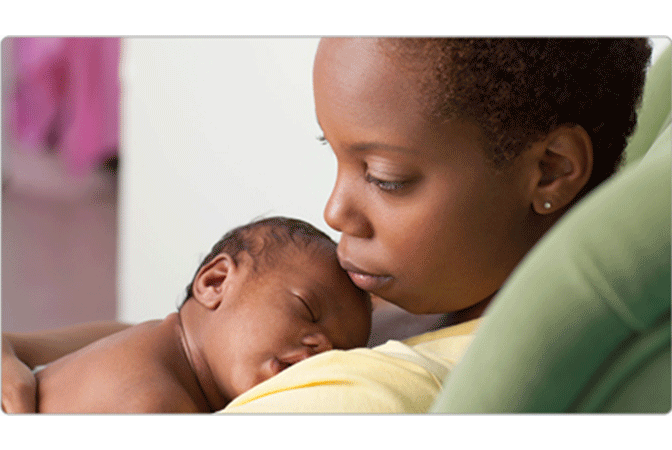 New mothers can easily be affected by the changes in their bodies. These changes can be physical and/or emotional.
Follow these tips if you suffering postpartum depression or planning to have a baby and want to avoid it:
Find time for yourself
Taking care of a new-born can be a demanding task which could occupy most of your time, making hard to for to attend to other responsibilities.If this happens, reach out for help, accepting the free babysitting offer from your mother-in-law.
It is helpful scheduling time for yourself once a week. If you can't go far from the house at least go for a walk, take a nap, watch a movie alone, do yoga, meditate etc.
Do some exercise
Exercise is always helpful for everyone. An Australian research about mental health explained exercise works as an antidepressant for women with Postpartum depression.
Get a stroller and have a walk with your baby, you will feel better after breathing fresh air and walking for at least 30 minutes.
Make time to rest
You've probably been told to sleep when the baby sleeps. This advice may get annoying after a while, but it's rooted in science.
In particular, for those mamas who sleep less than four hours daily. When the baby isn't sleeping during the night, especially in the early days, you will find it very helpful taking naps and going to sleep early.
If you are breastfeeding, consider pumping the breast milk into a feeding bottle so your partner can take care of the baby overnight.
Maintain a healthy diet
Healthy eating alone won't cure postpartum depression. Still, getting into the habit of eating nutritious foods can help you feel better and give your body the nutrients you need.
Try planning the week meals and preparing healthy snacks in advance. Chopped carrots and cubed cheese or apple slices and peanut butter are nutritious foods and easy to grab on the go. Oily fish meals can help reduce the postpartum depression.
Resist isolation
Researchers discovered that mothers had lower levels of depression after regularly speaking with women who have previously experienced postpartum depression. Increase your social interactions. Talking about your feelings with other people can help shift your mood.
Proffesional help
Psychotherapy is the treatment of choice for postpartum depression. This involves speaking about your thoughts and feelings with a mental health professional, who will help you work on ways to cope and solve problems.
You can also set goals and find ways to deal with different situations so that you feel better and more in control. In more severe cases and when a prescribed by a doctor, antidepressants.
Develop a support network
You may find comfort speaking with a close friend or family member. If you don't want to share your feelings with people you know, you can call your obstetrician, midwife or another healthcare provider or ask around about any local support groups for postpartum depression.
Call your doctor or emergency services immediately if you feel disoriented or confused, have obsessive thoughts about your baby, feel paranoid, having suicidal thoughts or experience hallucinations. These are signs of a more severe condition called postpartum psychosis.
Why did you choose your profession?
Related Topics