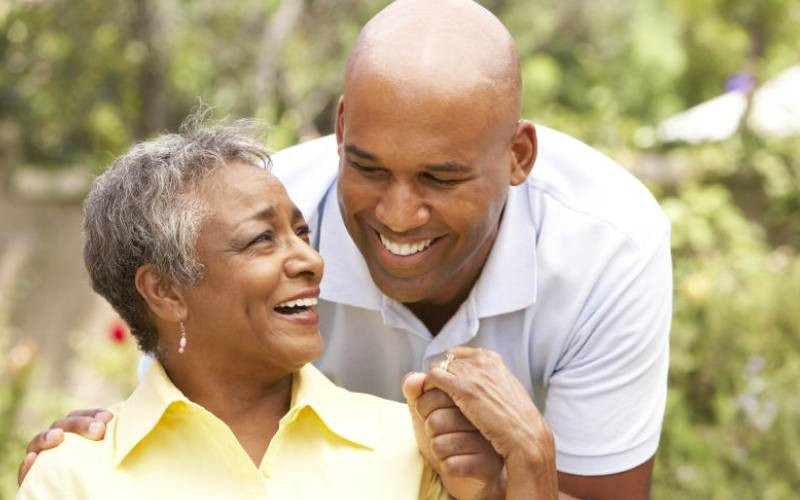 There is a memo every woman is privy to. What some like to call one of the dating commandments. It warns women from dating and marrying a mama's boy.
It is worth noting, that being married or in a relationship with a mama's boy isn't always a bad thing. Research has shown that men who have strong relationships with their mothers make good husbands and fathers.
However, the problem may come in where a man's relationship with his mother comes with dependence and lack of boundaries.
A mama's boy is often used to describe a man who has an unhealthy dependence on his mother well into adulthood when he is expected to be independent. He cannot stand alone without looking for approval or direction from their mother.
Anyone who enters into a relationship with a mama's boy quickly feels like a third wheel; like they are the other woman in the relationship.
There have been stories in the media about football players who easily fall into this category, or very close to it. There is the story of Gerard Pique, Shakira's ex who cheated on her, but his mother knew about the affair.
Pique, 36, and Shakira, 46, who have two sons' Milan (10) and Sasha (8), ended their 11-year romance last June. Soon after Gerard Pique went official with his new girlfriend Clara Chia, 23.
According to reports, Shakira first suspected that something was going on after taking a look in her fridge at their five-storey Barcelona property. The songstress is said to have returned home after a period of travelling for work only to find that her favourite strawberry jam had been eaten, which Pique didn't like.
She later found out that in her absence, Chia, now the new girlfriend, would visit Gerard, and she is the one who ate the jam.
The story, however, does not end there because it was later reported by El Popular that Gerard Pique's mother Montserrat Bernabeu knew he was cheating on Shakira, and even helped him cover up the reported affair.
Interestingly enough, the couple lived in the same neighbourhood with his mother.
Then there is the story of PSG defender Achraf Hakimi, the sixth highest-paid player in Africa, and his mother.
According to media reports and, in March after the 24-year-old Hakimi was indicted on rape charges after being questioned by investigators, his wife Hiba Abouk's, 36-year-old, lodged a divorce claim and demanded half of the football star's fortune.
However, she later found out that the Moroccan defender had no properties or money in the bank, as all his fortune was under his mother's name.
Hakimi is estimated to be worth more than $70 million (Sh9.7 billion) according to Arab News. He earns approximately $1 million (Sh136 million) per month from PSG, and only keeps about 20 per cent while the rest of his pay check goes straight into his mother's bank account.
One could argue that his decision to give his mother his money was a brilliant legal strategy to protect his assets, but it also may highlight the fact that he is a mama's boy and in his life his mother will always be first.
Benjamin Zulu, a counselling psychologist, conference speaker and life coach says that women should be wary of marrying a mama's boys, and should avoid them at all cost.
When asked how he defines a mama's boy Zulu says: "A mama's boy is a man who puts the opinion of his mother above anything and everything else even his relationship with his wife."
According to Zulu the behaviour of a mama's boy manifests itself in a variety of ways.
"This is where a man and his wife sit down discuss something and make a decision, and the next day the man comes home and tries to change the decision because of what his mother said to him on the same matter or visiting her son' matrimonial at ungodly hours or without letting the wife know in advance about her visit," he says.
"Sometimes, it is where the mother of the husband comes and takes her grandchild who is named after her without even bothering to discuss the matter with her son's wife, or sending the husband's younger sibling to stay with him without discussing the matter with his wife.
"It can also manifest where a man cannot refuse his mother anything, whatever his mother says goes. Also, it manifests in mothers who can never correct their sons, in fact they cover and sometimes may encourage and support their son's bad behaviour towards their wife because they see her as an enemy."
Zulu adds that a woman who marries a mama's boy risks being viewed as an enemy by the mother no matter what they do.
"The mother can start to view their son's wife as an enemy because they are a threat to the relationship they have with their son, and this can lead to a lot of problems in a marriage."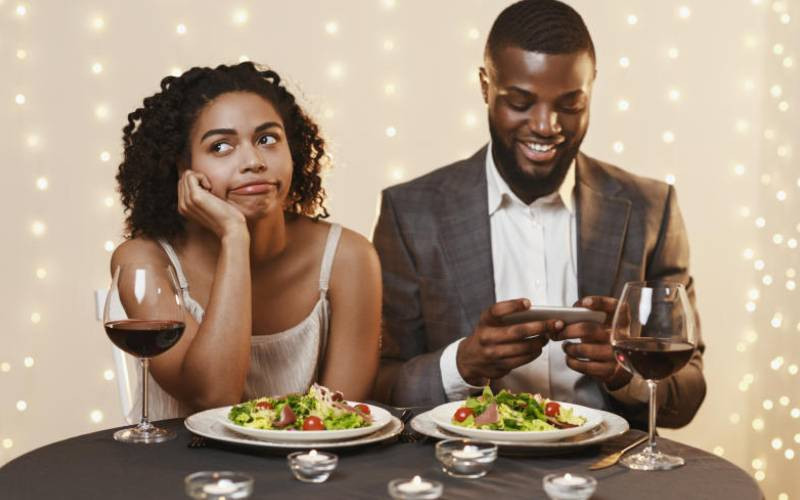 WHAT DRIVES IT?
According to Zulu the mama's- boy- type of relationship develops because of two main factors.
"The first is control. It is about being in control over you child as a parent. It is about power. Secondly, some mothers use the relationship with their son to get emotional support; they vent about their marriage and life and share everything with their son.
"They have triangulated with their son because maybe they are not getting enough love and attention from their own husband. So, they use their son as a surrogate husband, and he makes a great husband because they can control him, and he does not demand anything from then in return unlike their husband."
He advices that an emotionally healthy man should love his mother, but still be able to make decisions independently without the influence of his mother or parent.
"A healthy man does not always go to his mother when he needs to make a decision. He can ask for advice, but should be able to think independently, and also remember to put your family which includes your wife and children first."
Zulu further warns women to stop lying to themselves that they can change a man.
"Do not let anyone lie to you that you can change a mama's boy, you cannot! Also, just because a man is a good man, son and even a good father, does not mean that he will automatically be a good husband. That philosophy of kuvumilia never changed a man. You cannot change someone," he says.
"A lot of women will pick a man as a husband because he is single, loves the and has a good job, that is not enough reason to marry a man. Take time to know a man before you invest emotionally in him.
"Do not be quick to jump into a relationship without doing your due diligence. I here so many situations where women get enmeshed emotionally with a man before they checked the man's background."
His closing advice is: "Investigate a man thoroughly before you decide to get into a relationship with him. In a relationship it is the woman who does the social migration and so it is her responsibility to guard her heart and do her due diligence during the dating season before they agree to marry someone.
"Lastly, if you are struggling in an area in your relationship go to therapy or get a life coach to help guide you."
On the other hand, Reson Sindiyo, a Psychologist and Counsellor at Resilience Psychology Therapy Practice, first clarifies that a mama's boy is not a man in love with his mother.
"A mama's boy is a phenomenon where a man is controlled by this bond to the point that he cannot think or act or love independently outside this bond with his mother.
"A mama's boy is a psychological classification of a child dependent on his mother's validation for everything and having unrealistic emotional bondage, guilt-laden duty assumptions and inability to form relationships where there is disapproval or discomfort of the mother."
"The problem with enmeshed relationships, is that a wife is reminded of her "secondary status" time and time again and this creates a hierarchy. This secondary feeling and unnecessary hierarchy puts the woman in a spot of humiliation, and this is not how relationships that are healthy with healthy boundaries operate. A couple-relationship is an individual bond and an enmeshed mama's boy phenomenon threatens the very formation of this bond."
Sindiyo says a mama's boy does not have a healthy relationship with his mother.
"A woman who marries a mama's boy enters into marriage with hopes and dreams, but quickly realises that her man is in an enmeshed relationship with his mother. Hence, he cannot see the love, sacrifice, commitment of anyone else.
"Enmeshed is a psychological term that describes a blurring of boundaries between people, typically family members. His view of the world comes from his mother, especially at home. So even when a wife loves her man with all her heart, a man may choose to ignore it in an attempt to not threaten his mother or make her feel insecure."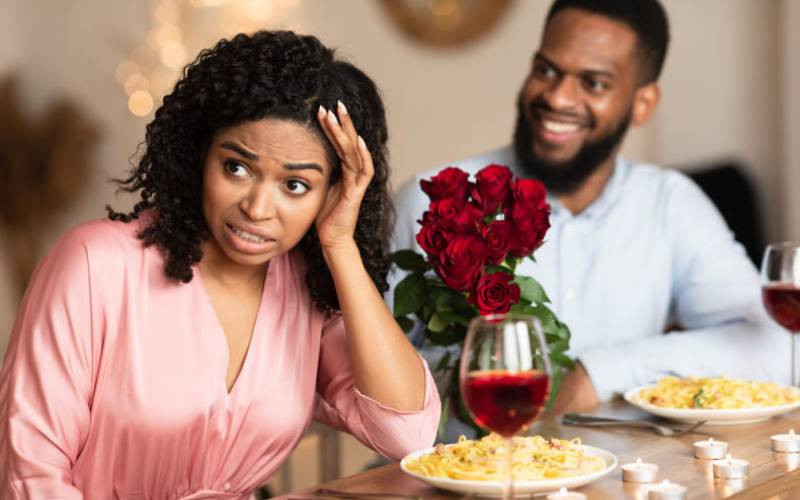 BOUNDARIES
Reson advices that generally, boundaries are very important in the relationship that a child has with their parent as they get into adulthood and become independent.
"Healthy boundaries need to be formed and this is known as differentiation in psychology. Differentiation is the process of freeing yourself from your family's processes to define yourself. This means being able to have different opinions and values than your family members, but being able to stay emotionally connected to them," she says.
"A mama's boy dynamic can be very destructive for a marriage, and can break any woman down. When a woman marries the man of her dreams, she commits to this relationship with all her independence.
She commits to this relationship for life and instead she gets a man who is co-dependent on his mother, and as a result this can be very anxiety-causing, depressing and threatening to her emotional and psychological wellbeing."
However, she says, there is nothing wrong with a man who loves his mother, and in fact a man can have a great relationship with his mother and his wife, but this can only happen if he has put in place healthy boundaries.
"It is true that the way a man treats his mother can be an indicator of how he will treat you, and not all relationships with a mama's are destined to be a disaster. If both parties in a marriage including the mama's boy are willing to work on the marriage the there is hope.
"Discuss marriage expectations with each other, and boundaries with all family members and friends. Also, seek professional help through therapy or counselling where necessary. Here the couple can learn how to protect their union by placing boundaries even with loved ones like their parents, family and friends."
Related Topics