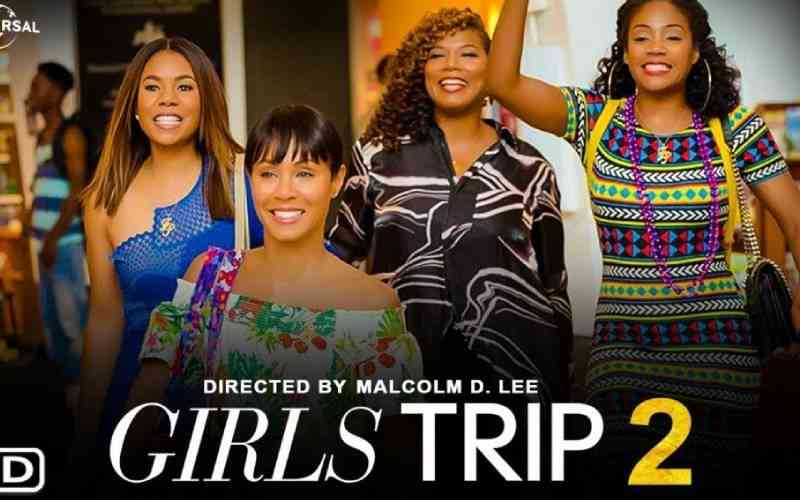 The long-awaited 'Girls' Trip 2 is finally happening as confirmed by writer-producer Tracy Oliver. The sequel will see the girls reconnect once again for another fun getaway, this time in Ghana.
This is as they make their way to 'Afrochella', an annual music and arts festival held in December that attracts prominent artists from the region.
Oliver revealed this exciting news as she promoted the second season of her Prime Video comedy series, Harlem which is set to return to the streamer next month.
She revealed she had a "definitive 'Girls Trip 2' update" before going on to confirm that the sequel is "officially happening. She revealed this to Variety magazine.
"I can say that. No one else knows this and the film's producer might kill me, but we're looking to set it in Ghana," she said.
The anticipated reunion of Regina Hall, Queen Latifah, Jada Pinkett Smith, and Tiffany Haddish is set to debut season 2 on February 3.
"That it's officially happening. I can say that."
She also provided a plot update, and while the film's producer Will Packer might kill me, we're looking to set it in Ghana", she concluded.
The first "Girls Trip" was a significant box office hit, grossing $140 million worldwide on a modest $16 million budget.
The sequel was at long last happening early last year, but it was later revealed that the production hit a snag due to the COVID-19 pandemic.
Girls Trip is about four best friends, the "Flossy Posse", who have grown distant over the years. When lifestyle guru Ryan Pierce (Regina Hall), who is dubbed "the next Oprah", is offered an opportunity to be the keynote speaker at the Essence Music Festival in New Orleans, she decides to bring along her friends to turn her work vacation into a girls' trip.
Related Topics