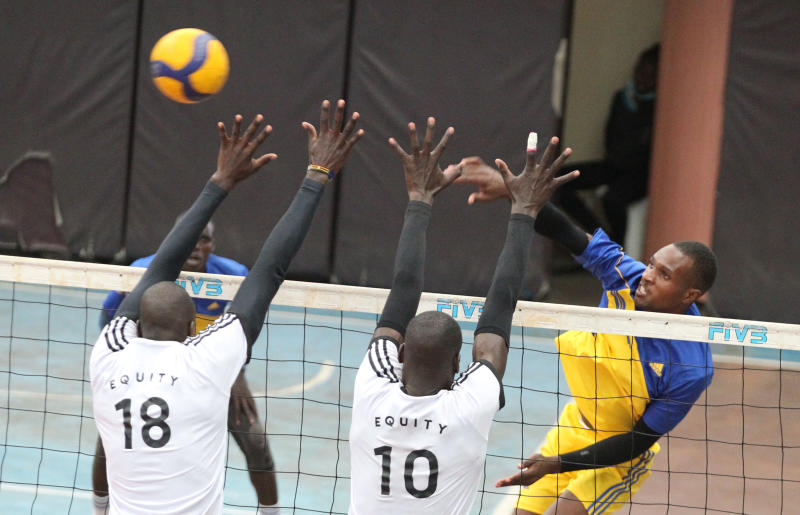 It was a huge relief for Equity Bank after African Volleyball Confederation changed the play format of the on-going Africa men's club championship in Tunisia.
According to the earlier format, the top two teams in the four groups were to automatically advance to the quarterfinals with the rest of the teams relegated to the classification stage.
Equity were on their way to the classification matches after losing their two opening matches.
However, after the conclusion of the preliminary matches, the best 16 teams were drawn again for a round of 16 before they could advance to the quarterfinals.
Equity Bank won their last preliminary match 3-2 against Cameron's Port Douala to enable them advance to the last 16 as one of the best losers.
Despite making it to the last 16, the bankers were to face defending champions and hosts Esperance last night.
Other matches are set to be played today and tomorrow.
Egypt's Al Ahly face Ethiopia's Madda University, Nigeria Custom Service play Wolaitta Dicha of Ethiopia while Club Olympique of Tunisia will play the winners between As Injis of Ivory Coast and Democratic Republic of Congo's Espoir.
Force Armee Police of Cameron will play the losers between As Injis and Espoir.
KPA, who are still unbeaten in the tournament so far and Gisagara, got byes to the quarterfinals as they did not have opponents.
Related Topics