Esther Muchene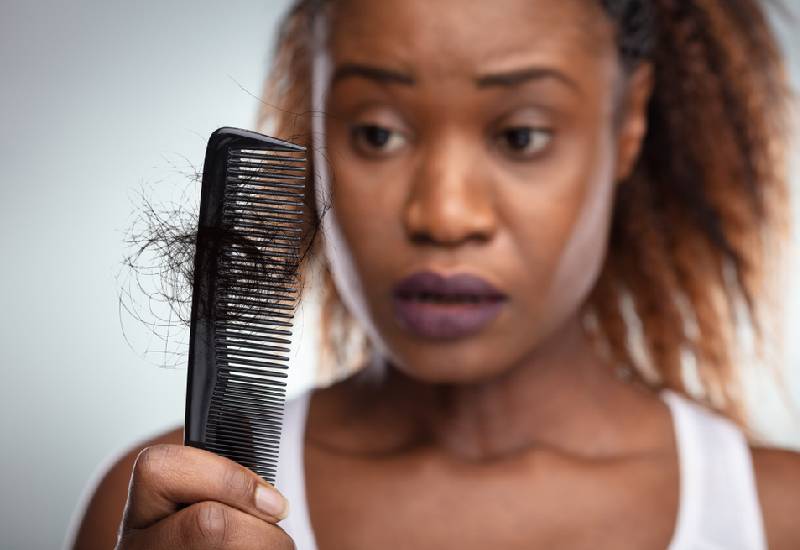 No one predicted that one day coronavirus would lay its hands on our country before the first case was announced. When the virus started in China, we didn't really understand the magnitude of what was about to happen to the world.
Right now, COVID-19 is still here, which is unfortunate because it has caused all of us to stay indoors for the sake of our health.
All this has affected every area of our lives including hair and skin care. Maybe this isn't as huge as the risk of getting sick but it's definitely something worth mentioning.
Remember, not matter how small a problem may look to you it is still a problem for someone else.
You might have noticed that the health of your hair has been in a downward spiral and that you're losing so many precious strands.
These could be some of the major reasons why
Psychological stress
The main highlight of this pandemic is the stress that it has caused. So many people are losing jobs, we can't travel comfortably without the fear of coming into contact with the virus and so many other uncertainties.
Slowly, the stress creeps in which affects your overall health and probably why your hair is suffering. It stunts the natural phases through which your hair transitions through, causing more shedding.
To prevent further damage, focus on things that make you happy. You might not have control of what's going on but at least you can take control of your own happiness.
You've relaxed on your hair care routine
The temptation to relax on your usual haircare routine is at an all-time high. Since most of us are indoors and barely interacting with many people, we end up forgetting that our hair still needs the same attention as before.
Don't relax on your wash days, treatments, your moisturizing routines and scalp massages. You should also be keen on sleeping with a satin or silk cap on to prevent breakage.
DIY projects without enough research
Many people are also embracing new recipes when it comes to their hair care. There's no problem with that but you have to be careful of what you apply on your hair.
You should do enough research, find out the correct mixing ratios and do a patch test first. If you notice any reaction like excess shedding, stop immediately before things get worse.
Another issue is rushing to dye your hair at home without understanding the correct procedure. You'd rather leave that for the day you can visit your stylist again or take time to research properly first.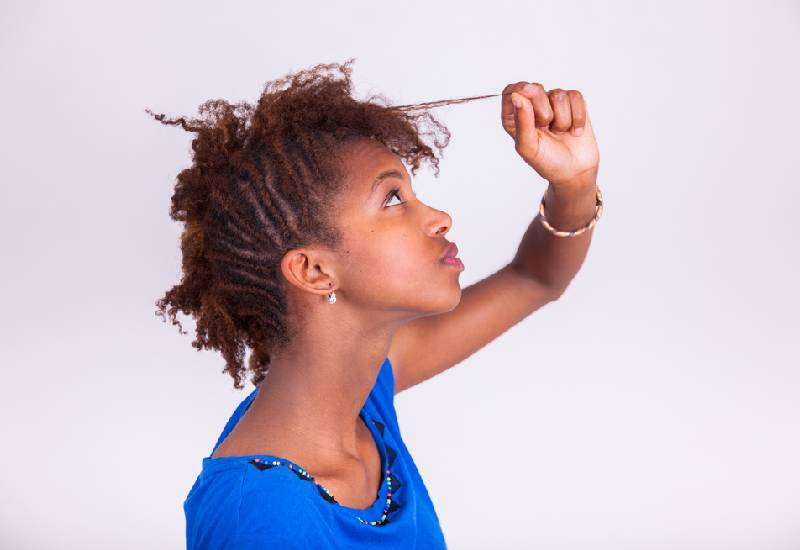 Poor dieting habits
We joke about quarantine weight gain because people have let their diets go for months now. But we should be taking it more seriously because this is dangerous for your health since you're at risk of developing weight related illnesses.
At the same time, your hair isn't getting enough nutrients which causes stunted growth and hair loss. You should embrace a rich diet full of iron, proteins and other minerals and vitamins that can help reverse the hair loss and boost your progress.
No enough sunlight
The privilege of being outdoors and moving around freely is something the world took for granted. By being outside, our bodies get all the wonderful benefits of vitamin D which many don't realize is an essential part of healthy hair.
Being indoors for months has caused a vitamin D deficiency, which stunts the growth of your hair. You can get the vitamin through your diet but you should also bask in the sun more.
Underlying health conditions
Occasional shedding with a known cause is easier to handle. When there is severe hair loss, you could be dealing with and underlying condition.
It's possible that this quarantine period has coincided with a health condition you have that needs urgent treatment.
Another reason could be that you've just recovered from an illness recently which puts stress on your body.