Rachel Murugi
Proteins are a rich source of building blocks for muscles, hormones and enzymes. As a bonus, proteins are also important in the growth of healthy hair and nails as well as keeping the skin glowing. It is also a filling food since it takes a longer time than most foods to digest. Unlike most carbohydrates this will unlikely cause spikes in blood sugar. We heavily rely on eggs for proteins and while 1 large egg contains 6 gram of proteins, there are other sources of protein with an even higher percentage.
ALSO READ: Four health benefits of reducing your sugar intake
If you are looking for foods with higher protein content, or you have decided to go vegan you should try these foods.
Tuna
Tuna is a diverse fish family, termed as one of the healthiest foods in the world. It contains a lot of nutrients from selenium, vitamins, minerals to proteins. For 3 ounce serving, Tuna contains 20 grams of protein. This is a rich source of omega-3 fatty acids, which have anti-inflammatory and antioxidant benefits. Tuna is easy to prepare and can easily be wrapped in sandwiches, salad and other dishes. Canned tuna is affordable and does no cooking required.
Peanuts
Legumes are a great source of proteins. But peanuts contain both proteins and carbohydrates providing mono and polyunsaturated fats, folic acid and vitamins that protect the hearts. 2 tablespoons contain 7 grams of proteins. Peanut butter boasts of proteins with toast, noodles, and oatmeal. Spread it on bread to enjoy a protein rich snack.
Turkey
3-ounce serving of turkey contains 26 grams. Turkeys create a delish dish and easily go along with other dishes, sandwiches and some salad staple. It has tryptophan, an amino acid for feeling calm and sleeping. It has been recommended as an ideal evening time meal. preparation does not interfere with the nutrients so you can roast, fry or throw it in an oven. You will still get a rich deal of proteins.
ALSO READ: A quick fix to your face mask fogging up your glasses
Cheese
Cheese is one of the easiest and delicious ways to get your daily dose of protein. 1-ounce of serving contains at least 8 grams of proteins. However, it is important to watch your portions since one ounce serving contains unarguably 117 calories. A variety of Swiss cheese are proper sources of proteins such as gruyere cheese. Cheddar cheese is served well as a tomato-cheddar cheese toast with 1 ounce containing 6.5 grams of proteins.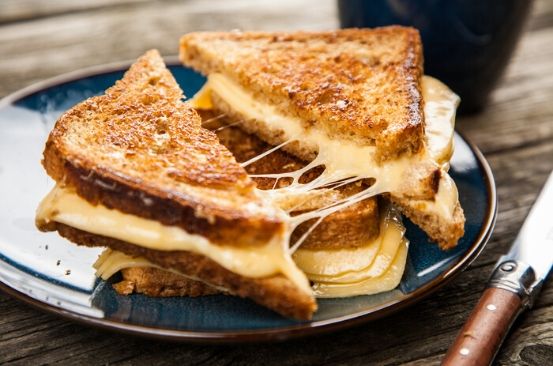 Almonds
A quarter cup of almonds contains 7 grams of protein. While it has been shunned for its high fat (healthy fats) content, it is preferably rich in proteins and a great topping got your salad or spread on your toast. They are a healthy snack too high in Vitamin E, copper and magnesium.
Beans
While eggs are a great source of proteins, beans have been overlooked but are an easy-to-find source with 8 grams of proteins in half a cup. Black beans, lentils, chickpeas and kidney beans contain approximately similar amounts of proteins. Edamame beans are packed with soybeans protein and provide the energy boost after a workout. Beans are a versatile source of iron and calcium. They are quite easy to prepare and can go with a lot of dishes while still maintaining its nutritional value.
Pumpkin Seeds
ALSO READ: Morning habits that make you look older than your age
Pumpkin seeds are quickly becoming popular for their nutritional benefits. They deliver minerals, zinc and magnesium which support the immune system and keep the heart healthy. Pumpkin seeds are also known as pepitas are a rich source of proteins with 9 grams of proteins per ounce. They can be added to muffins, quick bread and mixes or ground into powder.