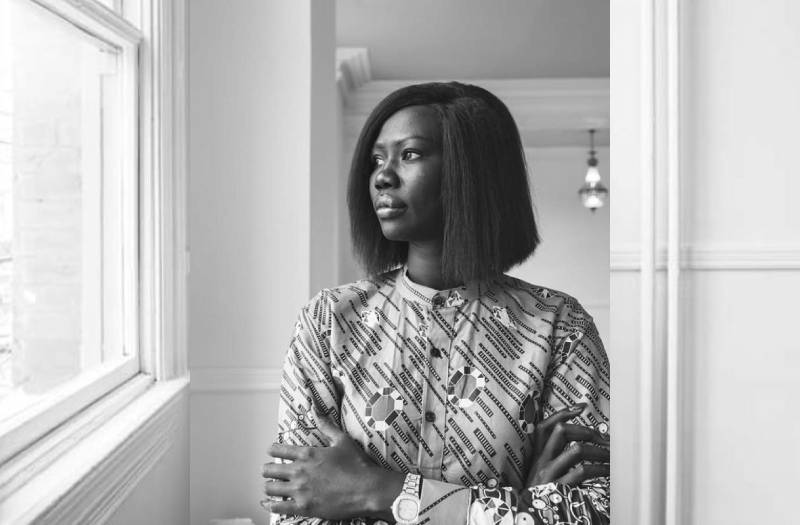 Having escaped the war in her country with her family to live in Kenya, Sarah Chan never imagined she would one day become a scouting manager for an NBA franchise, she shares her journey
Sarah Chan, 33, was born in South Sudan during a period of intense conflict between the north and south in Sudan. She says her childhood was difficult, dangerous and filled with uncertainty at every corner.
In 1998, when Sarah was 12 year old, she and the rest of her family fled to Kenya when her parents got an academic sponsorship to study theology at an evangelical university in Kenya.
Ironically, they arrived in Kenya just days before the US embassy was bombed.
Sarah says that life in Kenya was not a bed of roses either, as her parents had to work odd jobs to keep food on the table while they studied. But being a child of war, she viewed life very differently.
"I was just happy to be safe and to be living with my parents and three siblings in a country where there was peace. You learn to appreciate things that most people take for granted," she says.
Looking back at her life, Sarah says she never imagined she would one day make history as the first African woman to be appointed a scouting manager for an NBA franchise, the Toronto Raptors.
READ MORE
That at age 33, she would have a basketball career that spanned different continents from Africa, through to America and Europe.
Growing up, Sarah, who stands at 6 feet 3 inches was more interested in books than in sports. It was only at age 17 that she first played basketball and it was not by choice.
"I went to high school at Laiser Hill Academy in Nairobi and, although I had been asked to join the basketball team, I refused. However, when I was 17, it became compulsory for all students to play sports and so I hesitantly joined the basketball team, and it turned out to be the best thing that ever happened to me.
"There, I not only fell in love with the sport, but our coach, Tom Opal, who had a military background, not only instilled in us the passion for basketball, but also discipline, respect and excellence," Sarah says.
Heaven sent
After completing high school, she got a basketball scholarship to the United States International University (USIU) and, barely a year into her degree, she got another basketball scholarship.
"In 2007 I got a fully paid scholarship to Union University in Tennessee, USA. There, I majored in History and minored in Political Science and got to play for the university team, the Lady Bulldogs. In the four seasons I was with the team, I played the position of power forward and centre," Sarah says.
After graduating in 2011, she tried out for the Women's National Basketball Association (WNBA) Fever Team, but didn't make it. Afterwards, she headed to Europe to look for basketball opportunities. There, she played professionally in Spain and Portugal for a while before returning to Africa where she played for top continental clubs in Tunisia, Angola, and Mozambique.
Although Sarah grew and excelled in her basketball career, she continued to hear about unrest in her home country where she and her family had relocated back to from Kenya. "It disturbed me very much. I knew I needed to do something and so I packed up and moved to Kenya," Sarah says.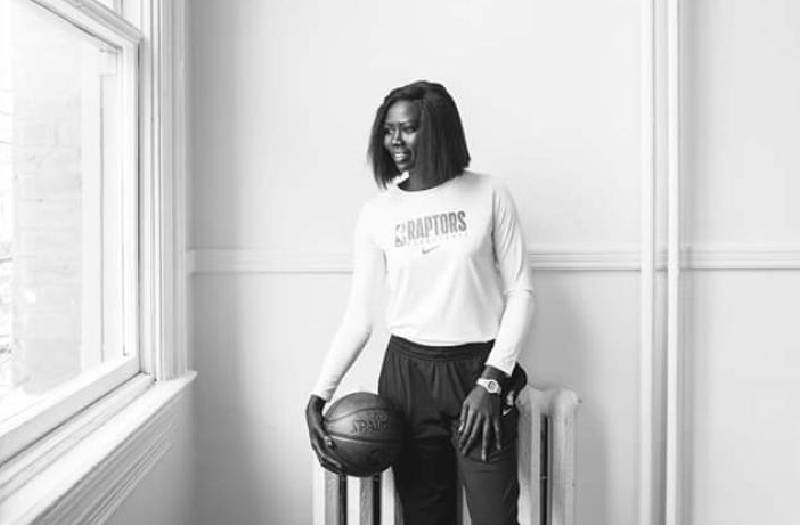 In 2015, inspired by the need to understand the causes and solutions of the war, she began her Master's degree in International Relations, Peace and Conflict Studies at USIU.
Here, again, she played basketball for the university and competed in two FIBA Africa Women's Club Championships in 2015 and 2017. At the 2015 edition, she was the top scorer and rebounder and made the list of Africa's top five best players.
However, in 2017, a few weeks to her graduation, Sarah says she found herself at a crossroad. "I was injured — a spinal injury. I could not play competitively. I was about to complete my Masters and had no job or prospects of one. I did not know whether to stay in Kenya or go back to South Sudan. I was lost."
Giving back
Sarah says she was brought up in a prayerful home where she was taught to bring her troubles to God, and so she prayed and left it in God's hands. Then she heard about an opportunity to serve and she grabbed it.
"I heard that Giants of Africa (GOA), a non-profit organisation that uses sport to change the reality of boys and girls in Africa. They were planning a basketball camp in Kenya and so I called up someone I knew named Abel Nson who was helping to organise it, I volunteered to coach the kids at the three-day camp."
Sarah went to the camp with the aim of giving back but she had no idea her choice would lead her to a dream job. During the camp, she not only got to meet US President Barack Obama who was in Kenya, but she had a chance encounter with Nigerian-raised, Masai Ujiri, the General Manager of the NBA Toronto Raptors basketball team and founder of Giants of Africa.
Ujiri was so impressed with her basketball skills and passion for coaching and drive to change Africa, which he later hired Sarah to scout for talent, coach and help organise the Giants of Africa camps that are held each summer across Africa. Then last year in 2019, she was made the Africa Scouting Manager for the Toronto Raptors.
Sarah's job currently involves scouting the continent in search of the best basketball talent.
"I love what I do. I love that I get to use basketball as a tool to change lives. When I identify a player and we are able to connect them to the right training camps or schools to help facilitate their path to the NBA, the trajectory of that player's life will change, and in turn that player's community and even the country they come from, and in turn Africa."
Sarah's life now involves crisscrossing between Kenya, America, Canada, and Juba where most of her family resides, in-between the African continent in search of talent.
Although she no longer plays competitive basketball, she still plays regularly to keep fit. And whenever the opportunity presents itself, she jumps at the chance to coach.