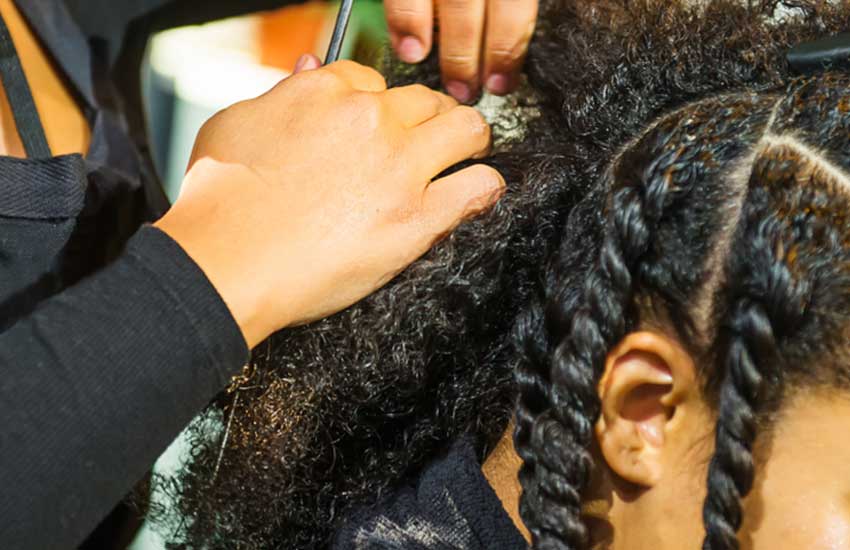 Having healthy hair isn't something that happens overnight. Even for those who are blessed with good hair genes, maintenance has a huge role to play.
ALSO READ: Mother of two's 50th birthday photo-shoot takes internet by storm
The truth is that journey to healthy hair can often be long and dreadful. When you have the right tips though, you'll be more aware of what you need so that it doesn't have to be a painstaking process.
Below are some of the essential and fundamental steps that all hair gurus swear by and observe in order to have healthy hair.
Listen to your hair
Knowing your hair is the first step to having amazing hair. Your hair serves as an indicator of what it likes and what it doesn't like. For example, relaxed hair needs a different maintenance process as compared to natural hair. This means that, if you want to transition to natural hair or shift to relaxed hair, your routine and products might have to change too. Also, some ingredients will respond well to your hair while others won't. With this awareness, you'll be able to be more careful before adding some hair products to your cart.
Use heat moderately
The use of heat doesn't have to be completely avoided. It's honestly hard walking out of the house with frizz because you don't want to use heat. If you don't want to completely give up heat, you need to always have heat protector whenever you plan to use heat. Also, you shouldn't use heat all the time because excessive heat can severely damage your hair.
Tight styles are a no-no
Many women these days are experiencing hairline problems. The main culprit, more often than not, is tight hairstyles that destroy your hairline. If you want to see some progress with your hair, you have to ensure that your braids are installed well without tension and that you avoid tying your buns and ponytails too tightly.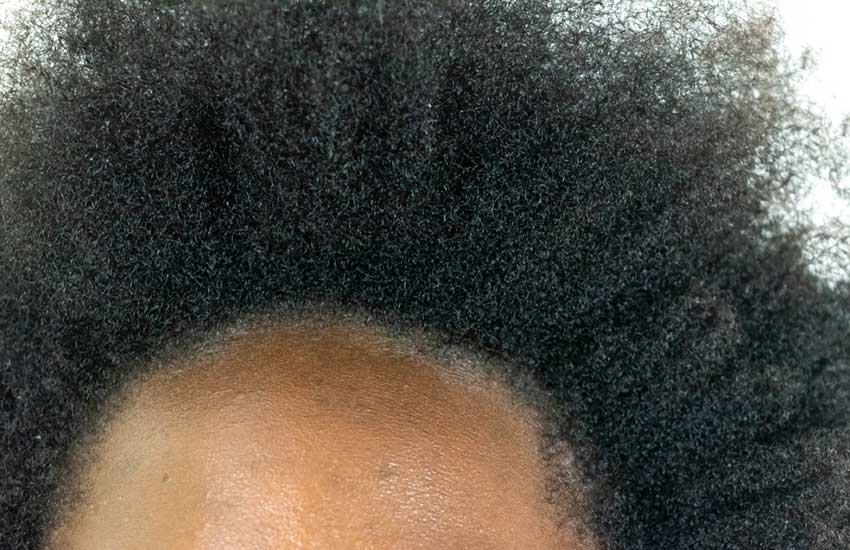 Treat your hair often
Treatments are very essential for healthy hair. They help restore the moisture balance and strengthen your hair as well. Strike a balance between your conditioning treatments and protein treatments. Doing too much of either could leave your hair weak and dry which is just as damaging. Know what works for you.
Oil and moisturize
African hair specifically tends to dry out faster. Because of its natural texture, it needs to be moisturized often in order to be healthy and for better product absorption. In that same breath, oiling is very important. It's easy to forget to oil it occasionally when wearing protective styles and this can lead to a dry scalp and weak hair. Always have moisturizing products and oils with you in order to maintain healthy hair.
ALSO READ: Imperfectly perfect: Ava Clarke taking internet by storm with her stunning beauty
Keep it clean
We use moisturizing products, heat protectors, styling gels and many products that we love daily. The problem with this is that product buildup easily occurs. When there is a lot of buildup, your hair is easily weighed down by the products and is unable to absorb what it needs efficiently. You should wash your hair even weekly because a clean scalp, is a happy scalp.
Do not miss out on the latest news. Join the Eve Digital Telegram channel HERE.