Audrey Masitsa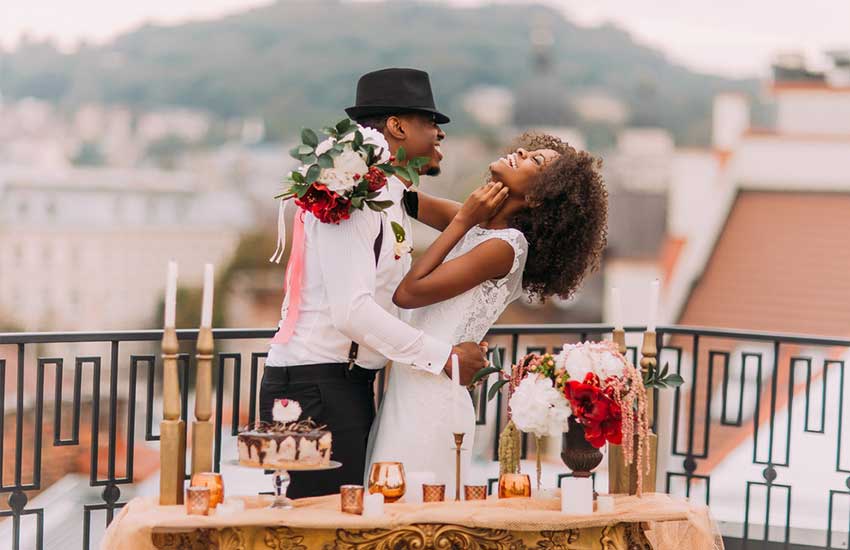 Weddings, as we've come to know them, have become an extremely expensive affair. It seems that everywhere you look, couples are on a mission to outdo each other in terms of how much money they pour into their ceremonies.
ALSO READ: I crochet swim suits and bridal gowns
While we're not hating on any couple wishing to throw a lavish wedding, we want to give tips to any bride and groom out there, who wants to have a great wedding but at a fraction of the price. Here are some vital tips
1. Number of guests
Be strict on the number of people you wish to invite to your wedding. Stick to close family and friends and keep the numbers minimal. This will have a ripple effect on the overall costs for the wedding. Fewer guests means less food, chairs, tents and transportation.
2. Involve family and friends
Speak to your family members and friends about where they can chip in. If you think about it, you probably have a friend who bakes amazing cakes, another who is good at flower arrangement, hair and make-up and some can also use their cars to ferry guests. This will save you tonnes of money. Be sure to include the above friends and family in your guest list.
3. Smaller bridal party
In truth, you only need your best man and best maid who act as witnesses to your wedding. The more people you have in your bridal party, the money you'll have to spend. Limiting your bridal party to just the two will also prevent you from falling out with any relatives who think they should have been included.
ALSO READ: It's been a minute! Lulu Hassan and hubby Rashid celebrate 11th anniversary
4. Location
Opt to have your wedding ceremony and reception in the same venue or in venues that are near each other. In this way, you don't need to hire vehicles for transport.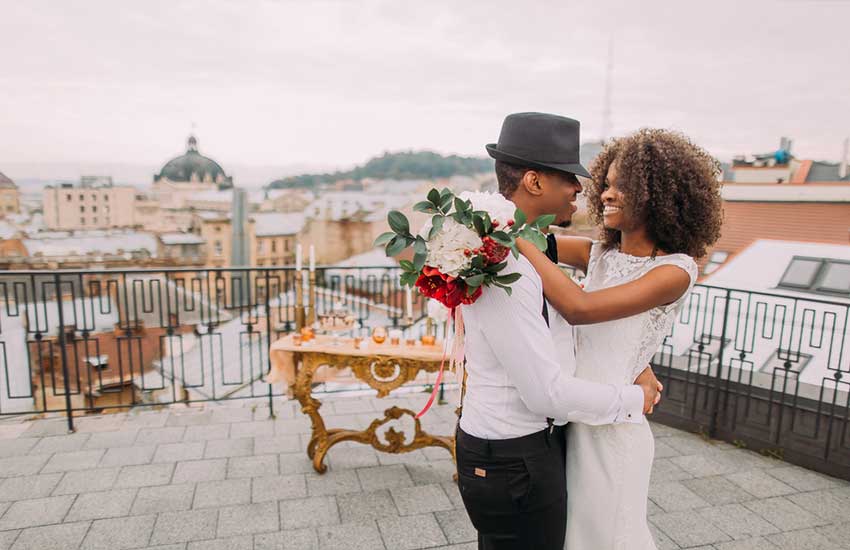 5. Décor
Just like the bridal party, you can keep your décor minimal and classy. Instead of hiring a decorator, ask your friends and family for help in decorating. All you need is someone with a good eye and sense of style. Buy the décor yourself and get decorating. While you might want to minimize the décor in the church, deck out your reception venue.
Also, flowers can be expensive so get a floral arrangements for you, your maid-of-honour, the groom and his groom's man and the altar.
6. Wedding dress
If you don't wish to spend too much on a dress that you'll wear once, thrift or hire a wedding dress. I know of a lady who bought a second-hand wedding dress for a fraction of the price of buying a new dress. The plus side is that she can wear it over and over again if she so wishes.
ALSO READ: 'Rude' couple's wedding invite blasted as they sort guests into three categories
Allow the rest of the bridal party to buy dresses (or suits) that they can re-wear. Hubby might just have a suit in his closet that he doesn't mind wearing to your wedding.
7. Invitations
Almost everybody has a smart phone now so you don't necessarily need to print cards. Get a designer to make you an e-card which you can send to your guests via WhatsApp (or email). If you're feeling creative, there are many sites online where you can design your own wedding cards for free.
Sending e-cards also helps in conserving the environment as no trees will be cut to make paper for your cards.
8. Gifts
Unless you and your beau are starting life from scratch, ask your guests to give you enveloped gifts (code for cash) if they so wish. This money could go a long way in paying for some of your wedding expenses.