Esther Muchene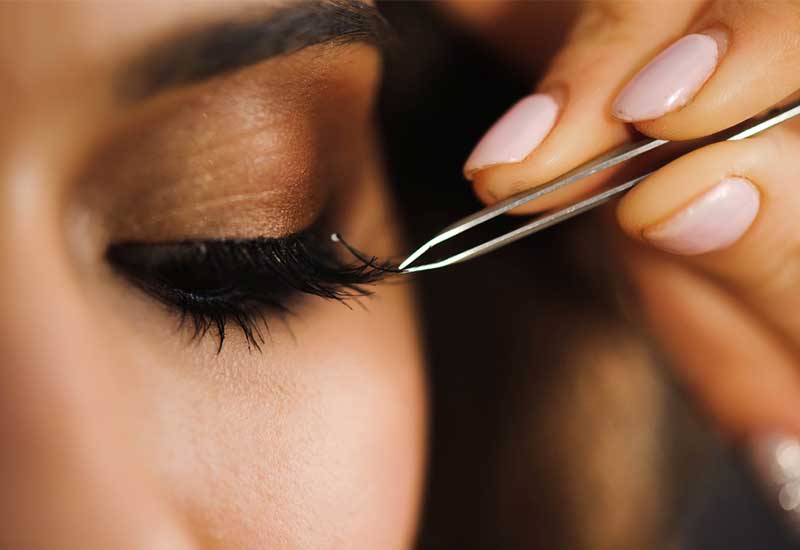 There is no denying that lash extensions have become very popular. More and more women are getting this beauty treatment done at one point in their life.
ALSO READ: Woman forced to hide at home after lip filler fail left her with 'baboon's bum' pout
Eyelash extensions complete a look. They are a great way to instantly give life to your makeup look.
Whether it is your first time getting eyelash extensions or you're already swimming through the eyelash world, here are answers to some of the questions you might have as you consider your next eyelash extension appointment.
1. How long will it take?
Application time generally takes one to two hours depending on where you are getting them done. The results are worth the wait because good work must be thorough, right? The extensions are typically applied individually which is a delicate process that requires patience. Work that is rushed can leave you disappointed.
2. Is it painful?
The application process is and should be painless. The tools used are special lash glue and tweezers. At most, you may only feel slightly uncomfortable the first few times you get them. Other than that, there is nothing to worry about.
3. How long do they last?
ALSO READ: What's the difference between eyebrow pencil, gel and powder?
Eyelash extensions can last for more than a month depending on how you take care of them. Avoid using water-based and oil-based products on your extensions. These weaken the glue bond which will cause them to fall out. It's best to use gentle products like oil-free makeup remover to ensure the longevity of your extensions.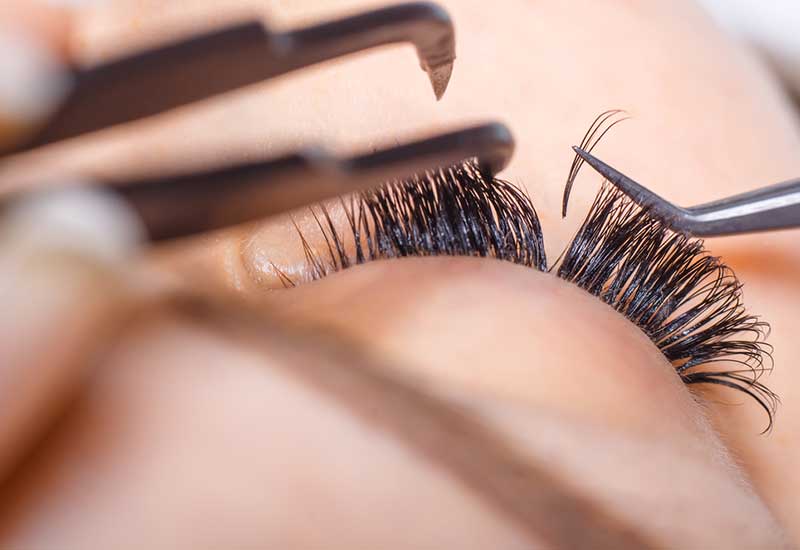 4. What are the risks involved?
Like everything in life, getting extensions comes with its own risks. First, you can be at risk of losing your eyelashes as a result of constantly getting extensions without taking breaks as well as forceful removal. This is a form of alopecia.
Some people have experienced allergic reactions to the chemicals found in the glue and ended up with an eye infection. There have also been horror stories of people who have gone to get them done by inexperienced people. Women have had superglue used on their lash lines instead of lash adhesive.
Do your research when booking an appointment at a new salon and take reviews seriously to avoid disasters.
5. Are they customizable?
There are a variety of extensions to choose from. Depending on your preferences, there are different lengths and thicknesses, dramatic ones for events or occasions and discreet options for everyday use. Extensions are also made of different materials including mink, silk and faux lashes. As you try different extensions, you will be able to settle on the lashes that best suit you.
ALSO READ: Five other uses of avocado you should know
6. What are the alternatives?
Individual lash extensions are typically done at salons by professionals who can charge up to Sh5, 000 for the procedure. This is not always pocket or time-friendly.
Consider getting strip lashes extensions to save you on application time as well as costs. There are many strip lash extensions sold on online platforms that come with applicators and lash glue. This is more convenient and can take only fifteen minutes to apply. You may, however, need to practice how to do it yourself so that the process gets easier every time.