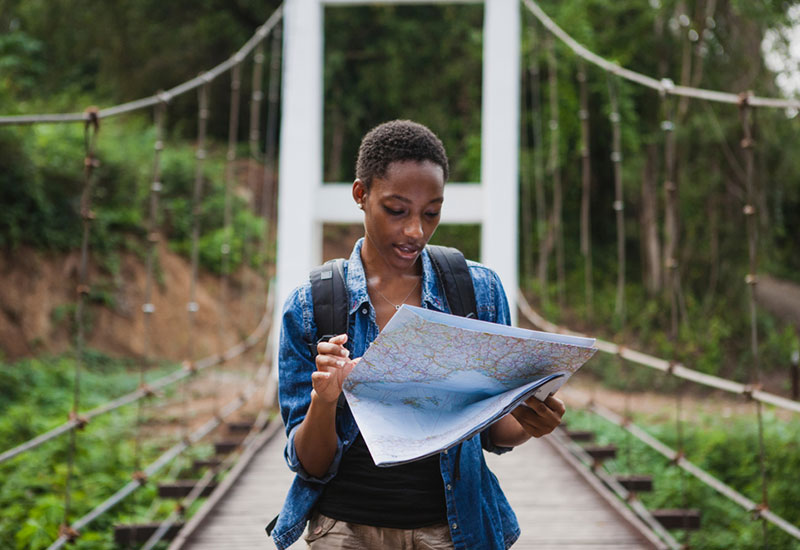 Travelling alone is one of the most exciting, liberating and eye-opening experiences one can ever have. Solo travel offers boundless freedom, and ample opportunity for you to self-reflect and grow no matter your age. The trip can also turn out to be daunting, especially if you have never done it before.
These few tips, however, can help you make the best out of your first solo trip.
1. Safety first
One of the top concerns for people planning a trip alone is safety. It is definitely important to be cautious especially when travelling to a different country alone. This, however, should not stop you from heading off on your next big adventure. Picking the right destination makes all the difference, there are places that are more suitable for solo travel than others. Getting travel insurance is always a good idea, as is notifying your family and friends of your whereabouts.
2. Learn the local lingo
This may sound obvious, but making the effort to learn a few phrases in the native language makes a huge difference in how you experience a country. This is best when you don't have someone with you to rely on for translations.
3. Expand your skills
Whether it is taking a semester abroad or a short course in a new city, taking part in an educational programme in a different country is a great way to get a different view on life and learn different cultures which help expand your experience and broaden your thinking.
4. Sharing is caring
Be open to the idea of shared accommodation since a single hotel room can be expensive and lonely at times. Opting to stay in hostels and Airbnbs is a particularly good way to meet people and have more fun on your trip.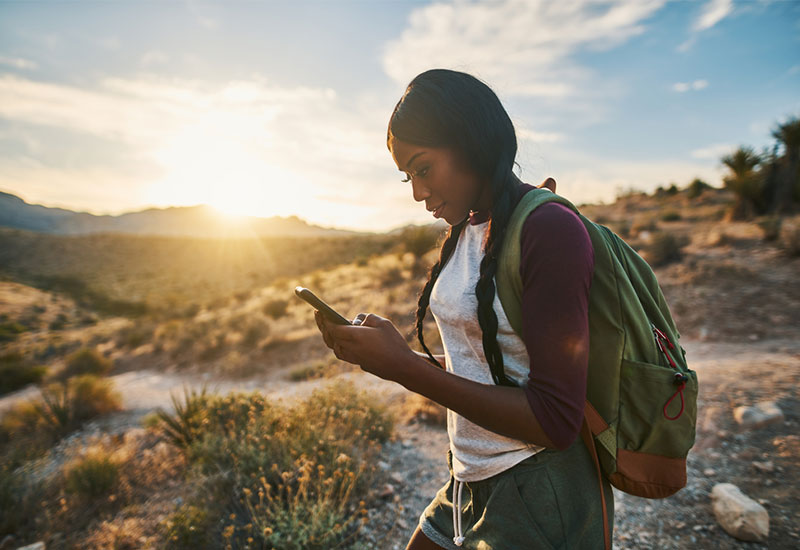 5. Go your own way
Everyone is different when visiting new places, so pick a trip that is tailored to your unique personality and interests. This will be the key to you having a good time when travelling solo.
6. Challenge yourself
When travelling alone, you are bound to get bored and lonely. Finding ways to keep yourself entertained can lead to you seeing a city in new ways you never imagined.
7. Experience it all
When Airbnb introduced experiences in many diverse local-led activities in different cities around the world, it completely changed and reshaped the travel industry. It is now easier for solo travellers around the world to take part in countless unique experiences, and meet new people.
8. Believe in yourself
Solo travel can be challenging, but the satisfaction and rewards of taking the trip make it all worth it. A lot of solo travellers usually have heightened feelings of confidence and happiness after taking a trip by themselves.
9. Try Couchsurfing
One popular choice with many solo travellers is Couchsurfing. This is a networking site which connects locals and visitors in different cities around the world. The hosts can offer a spare room and a couch, and members can meet up for events in this space. However, it is good to exercise caution when interacting with unfamiliar people. The site allows user reviews and different comments. This allows travellers to get a sense of who they will be staying with ahead of their arrival.
10. Take your time
Travelling alone means ultimate freedom. Be sure to embrace it and do things at your own pace. You may feel inspired to go sightseeing one day, and the next day may call for a slower pace. The joy of the trip is having the freedom to make the decisions yourself.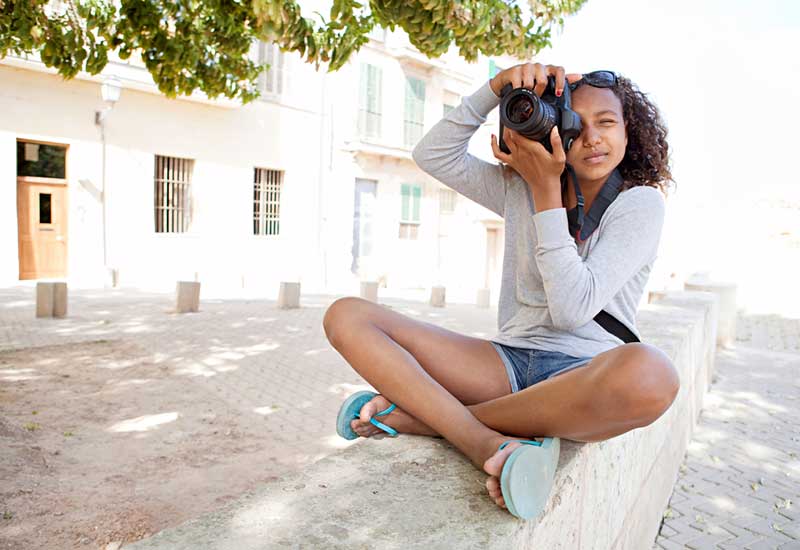 11. Snap it up
Travelling alone is every photography enthusiast's dream. Without a plan or schedule, your day can easily be spent taking shots of side streets, beautiful landscapes, sunsets and sunrises. When it comes down to capturing a moment with yourself, it may be good to look beyond the selfie at times.
12. Allow yourself to get lost.
When travelling, it is easy to overthink and over-plan many different aspects of the trip, especially when travelling by yourself. At times, having the confidence to wander around and see where the day takes you and getting lost then finding your way back can lead to some of the best stories.
13. Join a tour
An organised day tour with a group of other tourists or a longer package group holiday usually suits solo travellers. It also allows you to make new friends while on the road.
14. Work it
Working while travelling is always an option if meeting people and saving money is at the top of your priority list. Websites like Workaway and Helpx are meant to help connect backpackers and travellers with farms, home-stays, ranches and families where they lend a hand in exchange for room and board.