Easy recipes: Crispy fried chicken
Recipes By
Chef Ali Mandhry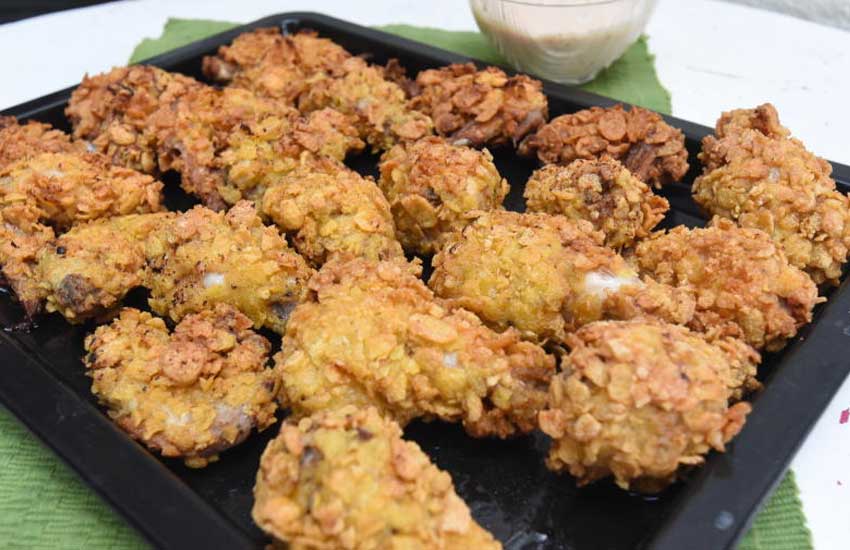 ALSO READ: #Easyrecipe: Sweet potatoes, wet fried beef and beans
Let's make the simplest crispy fried chicken. Many people like to use breadcrumbs when making fried chicken. I like that extra crunch so I like to use corn flakes instead of breadcrumbs. All you need to do is crush the corn flakes and proceed with the process.
What you will need:
1kg chicken wings and drumsticks
200g corn flakes
2 eggs
1 teaspoon salt
Juice of 1 lime
ALSO READ: #EasyRecipe: Coconut glazed pan chicken
1 teaspoon black pepper
1 tablespoon garlic ginger paste
1 teaspoon curry powder
1 cup white flour
1 litre oil for frying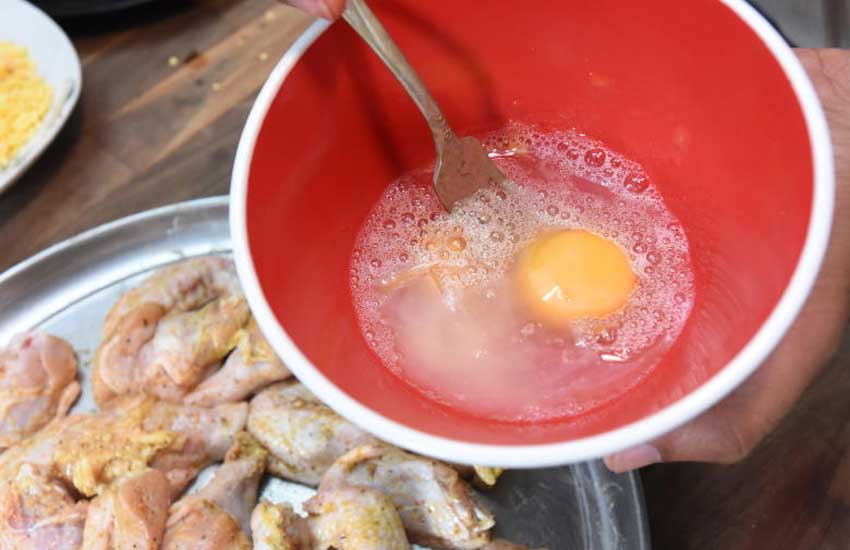 What to do:
ALSO READ: Hyperhidrosis: The man who sweats through rain or shine
Crush corn flakes using your hands or rolling pin. You want them to still be flaky not powdery so don't over crush them.
In large platter, marinate the chicken in curry powder, black pepper, garlic ginger paste, salt and citric acid. Mix well, let it sit with the marinade for about an hour.
In a bowl, beat the eggs with a tablespoon of water. This helps to lighten the egg. Coat each chicken piece with the white flour, dip it into the beaten eggs then coat the wing with the crushed corn flakes. Place the chicken on a flat surface and do the same with the rest of the chicken pieces.
In a pan over medium heat, heat the oil. Deep fry the chicken pieces until golden brown. Remove them from the oil and place them on a baking tray. Bake them at 180 degrees Celsius for about 10 minutes just to get an extra crust on the outside and to ensure the wings are fully cooked inside.
Enjoy the chicken wings with a sauce or dip of your choice. I put some mayonnaise and hot sauce together in a bowl and, voila, the wings were served.