How to decorate with throw pillows
GalinTheHood By
Michelle Langi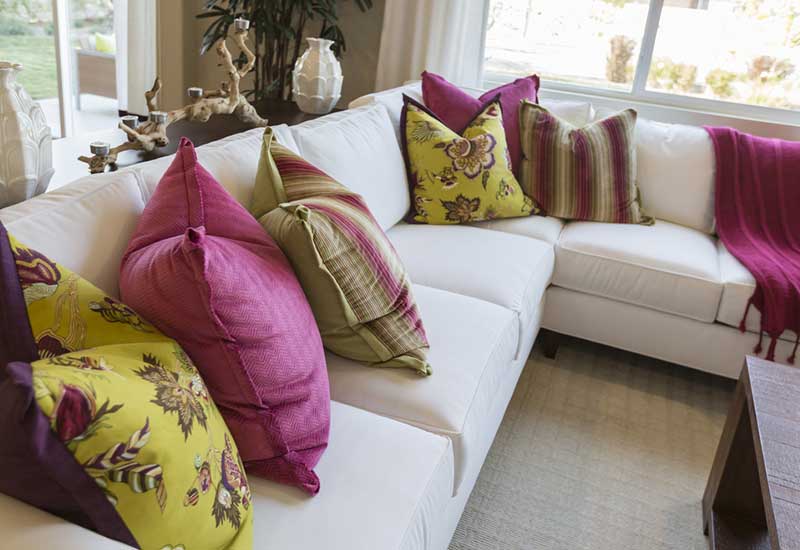 Throw pillows are also known as scatter pillows and are used either functionally or aesthetically. They are common on sofas, beds, daybeds and armchairs. Throw pillows add warmth, character and charm to a sofa, which eventually adds to the overall look of your space. The art of using throw pillows on a couch like a designer takes a lot of practice. We show you just how to nail it in this article.
Think sizes
Sizes of your throw pillows should vary to create dimension. Common sizes on either side from the arm of your couch going towards the centre are twenty-two, twenty and eighteen inches. Use a lumbar pillow at the centre to give the pillows balance.
Play with patterns
Patterns play together skilfully to create a vignette on a sofa background. There are 3 ways of using pattern: mix two similar patterns in close colours, use two different but closely related patterns (they can be related by colour) or use one pattern and several complementing plain colours.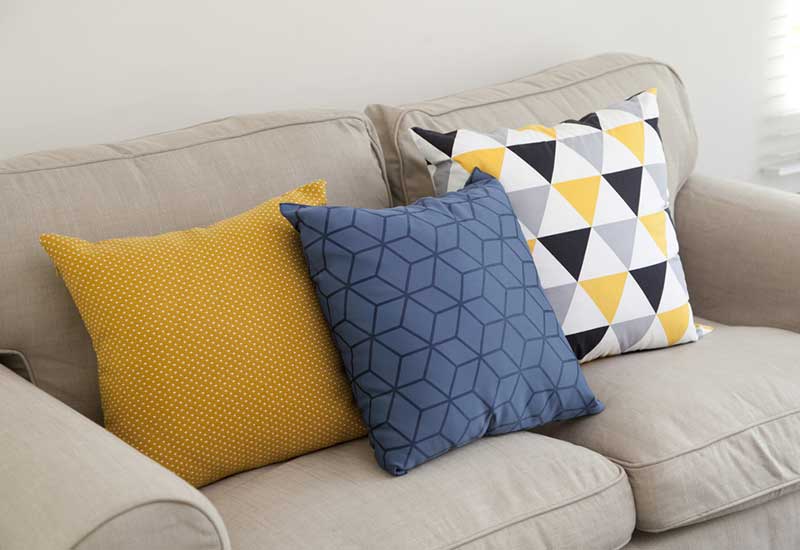 Use texture
A mix of texture can be a pretty good thing. Think leather, pleather, mohair, linens or even wool. Different textures of throw pillows give your couch a personal touch and feel more like a well curated collection rather than straight off a catalogue.
Sort your shapes and colours
The most common shapes in pillows are squares, rectangles and a few times circular. Do not shy away from cylindrical bolsters as well. Use colours to complement your overall space.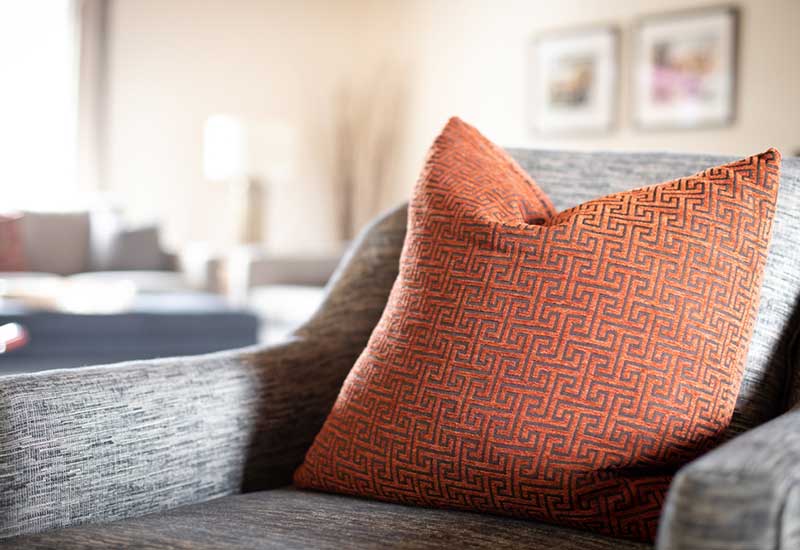 To chop or not to chop
Chopping is the act of using the outer edge of your palm to hack the middle of a pillow so that it seats on a couch with a slight depression and not completely square. Chopping is however a personal decision that is quickly going out of style.
Whether you choose to chop or not to chop your pillows, have a little fun with your throw pillows.