Beryl Wanga Itindi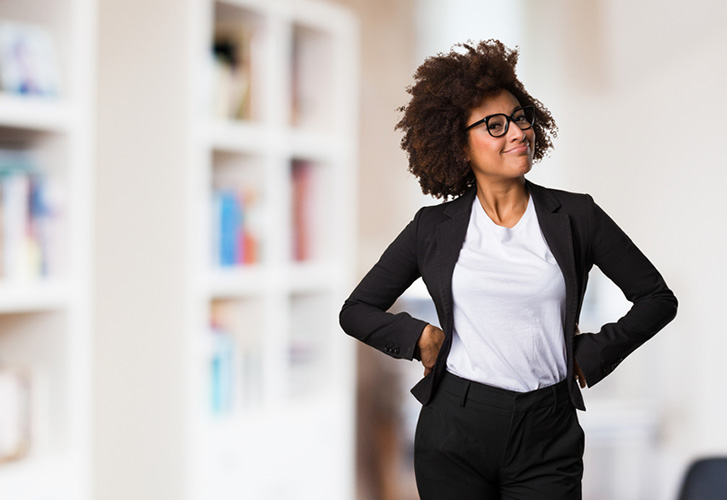 ALSO READ: Mortified man leaves unfortunate stains at date's flat and sends hilarious plea for help
Someone once said, the way to a man's heart is through his stomach. What they failed to clarify is where this food would come from. So I will try and make that clear today. I would have let it slide but since the current generation of men are more stomach than pocket-oriented, I will not. I have to address this issue of adult working men showing up in their girlfriends' homes and wanting to feed as though the world was coming to an end without bothering to know where the food came from.
Fine, I know some of you will argue that since it is equally an adult female's house, they should be ready to feed their visitors. The moment you hit on me and we become an item, that's the exact point where you cease to be just a visitor in my house but a contributor. There's simply no way you are going to turn my house into a dining hall where you come to fill your stomach without caring about where it all came from. From my little research, I have come to realise that those humans who shamelessly fill their stomach's in their partner's houses end up filling other women's stomachs; not with food but with another innocent human!
Some time back, I had such a man in my life. One who would call just to say how much he misses me and how much he misses my cooking. It was all romantic until I once asked him to show up with whatever he wanted me to cook and he suddenly had an emergency preventing him from coming over. That was an eye opener to me. Whenever I remember how he used to slice huge pieces of ugali and generously serve my heavenly pork ribs, I close my eyes and ask God to give me the grace to never again be that blind.
I mean this man used to serve himself like he was the only one at the table! I would cook for two averagely hungry adults but end up eating a portion that's only enough to feed a half full infant. I just don't know what that was because it definitely wasn't love. Love knows how to serve food fairly while remembering that your partner equally has a stomach. Whoever lied to these men that all women have tiny tummies should just call them back for a conference and undo what he did. Personally, I eat and eat well, especially if I bought the food or if I have all the rights to eat it.
In the three and a half decades I have graced this earth, I have learnt that there are two types of men in the dating field. Those who shop and those who come to enjoy what has already been bought.
Those who are man enough to play the part God gave them by being head of homes know that they should take good care of their women by ensuring their women are comfortable. By this, you will never find them 'missing' something they cannot afford to get. If anything, they will even shop for everything and still leave the house without having any of what they have bought, not because they have been denied but because they believe that what they have brought over should serve their partners.
Then there is that other type of man who will swing his empty hands into a house, drop heavily on seats they never bought, exhale as though he is from single-handedly digging a pit latrine and say, "Could you make me some grilled beef marinated with eucalyptus and jojoba accompanied with potato wedges?"
ALSO READ: Why you need more intimacy
He will then stretch his equally shameless legs and place them on your pouf, the pouf you paid for through your nose, then fan himself with your precious copy of Eve magazine as he wait for the meal. Dear Lord, keep me far away from such men. When they are gracing the land in the East, hold me tight in the West. Just never let us cross paths because surely, thunder doesn't strike the same place twice. I already had my share. Keep me safe on the other side, the side where milk and honey flows!