Mirror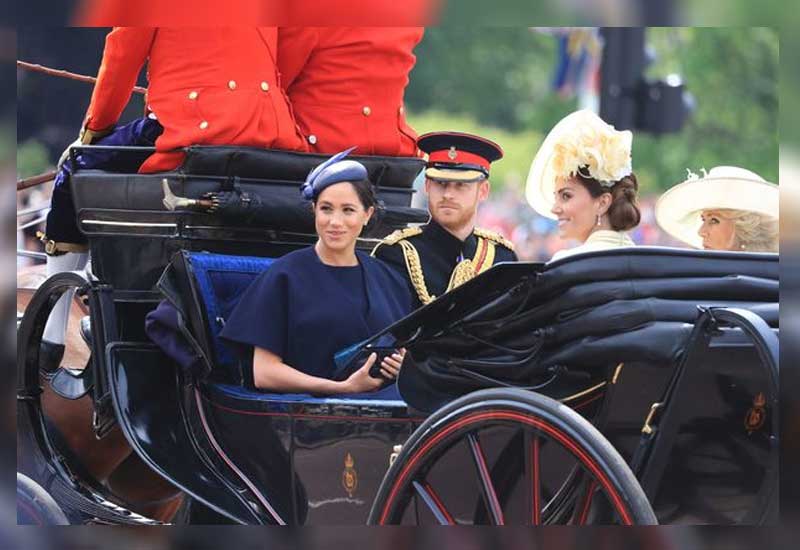 Meghan Markle was pictured on the way to Trooping the Colour in her first official royal engagement since giving birth to Archie.
ALSO READ: 10 items the Queen carries in her handbag
The 37-year-old, who was joining most of the royal family for the event along Horse Guards Parade, chose a navy Givenchy design with a hat, peacock blue clutch, and emerald-cut earrings.
She matched these with a stylish Clare Waight Keller dress and is wearing a third ring on her ring finger - a delicate pave-set band - alongside her engagement and wedding rings.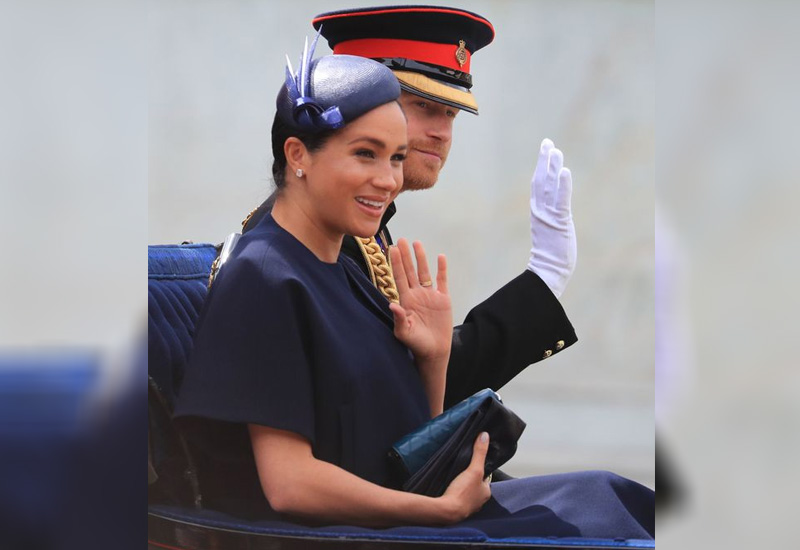 Prince William and Kate Middleton were also pictured at the engagement.
Kate, meanwhile, wore Bahrain Pear Drop earrings, said to have been borrowed from the Queen.
But Meghan was not among royals who met US President Donald Trump during his state visit to Britain.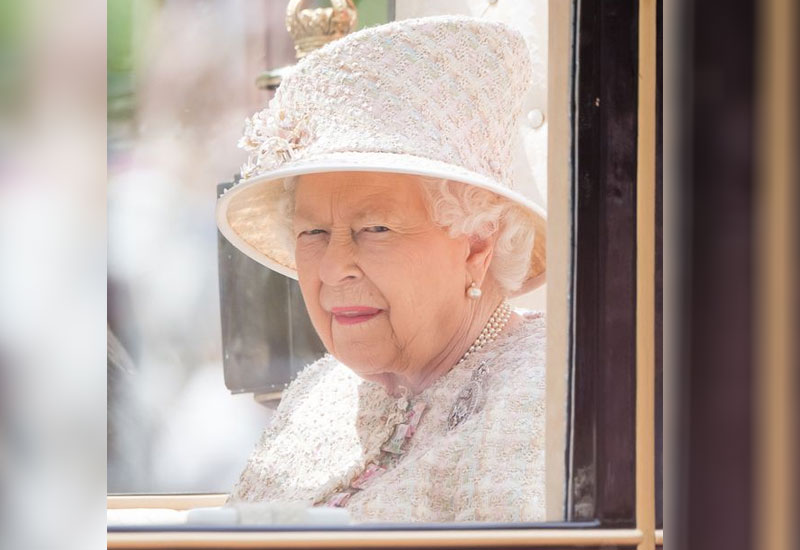 During the United States' 2016 presidential election campaign, she had accused Trump of being misogynistic and divisive.
Trooping the Colour sees members of the royal family attend a special ceremony in Horse Guards Parade, central London, to mark the official birthday of the British Sovereign - currently Queen Elizabeth II.
ALSO READ: Queen's incredible wedding present to Meghan Markle and Harry - and why it caused huge row
The ceremony saw 1,400 soldiers, 200 horses and 400 musicians parade central London.
It's always been in the first half of June every year since its conception in 1748, when King Edward VII didn't want his official birthday celebration in November as the weather was too cold.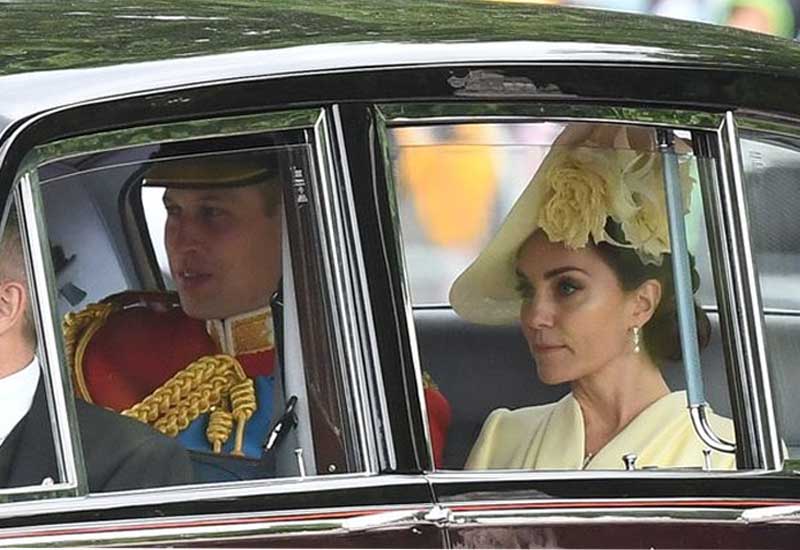 And despite the dreary weather, The Mall, Whitehall and other streets were lined with crowds waving flags.
The display concluded with an RAF fly-past, watched by members of the Royal Family from Buckingham Palace balcony.
Princess Eugenie and her husband Jack Brooksbank, Princess Beatrice and the Duke of Kent travelled in a separate carriage to the event.
A 41-gun salute was also fired in Green Park to mark the occasion.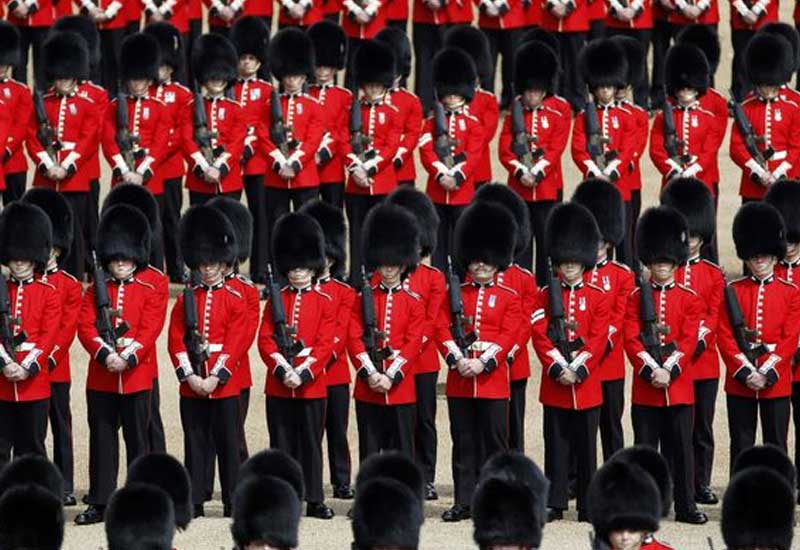 Military pomp and pageantry was on display at the event, including some of Britain's most prestigious regiments which stage the centuries-old spectacle.
ALSO READ: Meghan Markle's private diaries 'are ticking time bomb for the royal family'
Crowds cheered as they paraded along Horse Guards Parade.
And the Queen arrived in Sovereign's Escort from the Household Cavalry, made up of Life Guards and Blues and Royals, in their silver and gold breastplates and plumed helmets.
Riding on horseback behind the Queen's coach were the royal colonels: The Prince of Wales, Colonel of the Welsh Guards, the Princess Royal, Colonel of the Blues and Royals, and the Duke of Cambridge, Colonel of the Irish Guards and Duke of York, Colonel of the Grenadier Guards.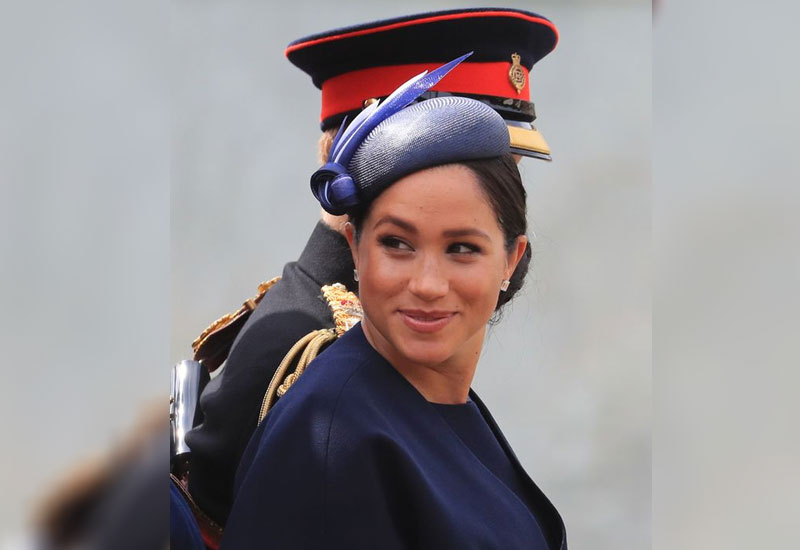 Meghan gave birth to Archie on May 6.
Speaking to TV crews just hours later, a delighted Harry said: "I'm very excited to announce that Meghan and myself had a baby boy this morning, a very healthy baby boy.
"I haven't been at many births.
"This is definitely my first birth.
"It was amazing, absolutely incredible.
"I'm so incredibly proud of my wife.
"And as every father and parent would say, your baby is absolutely amazing."