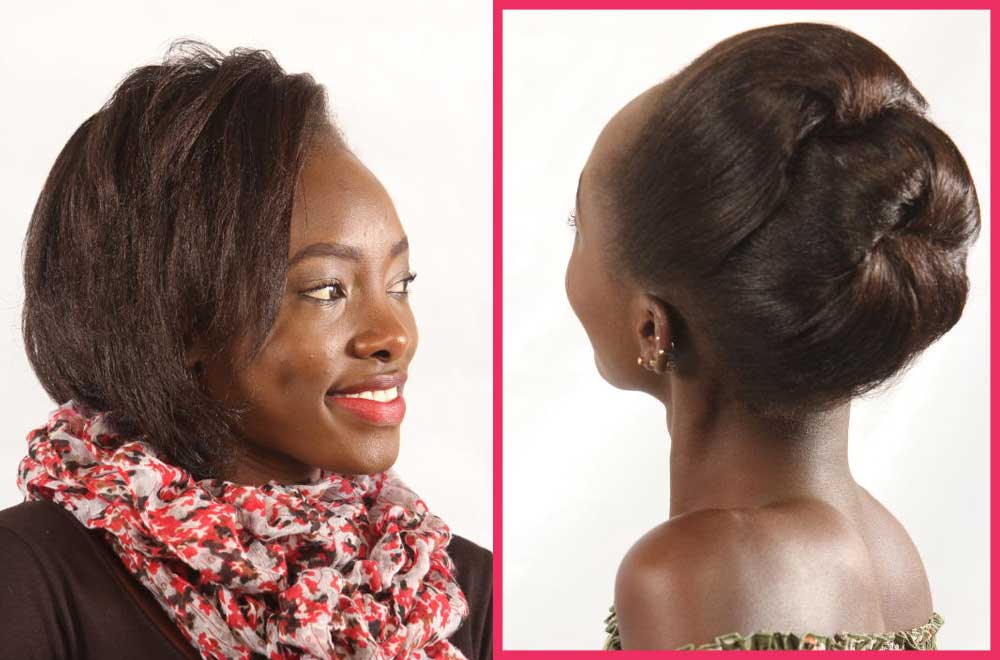 Mid-length hair can be difficult to style, here is a simple updo to take you through the day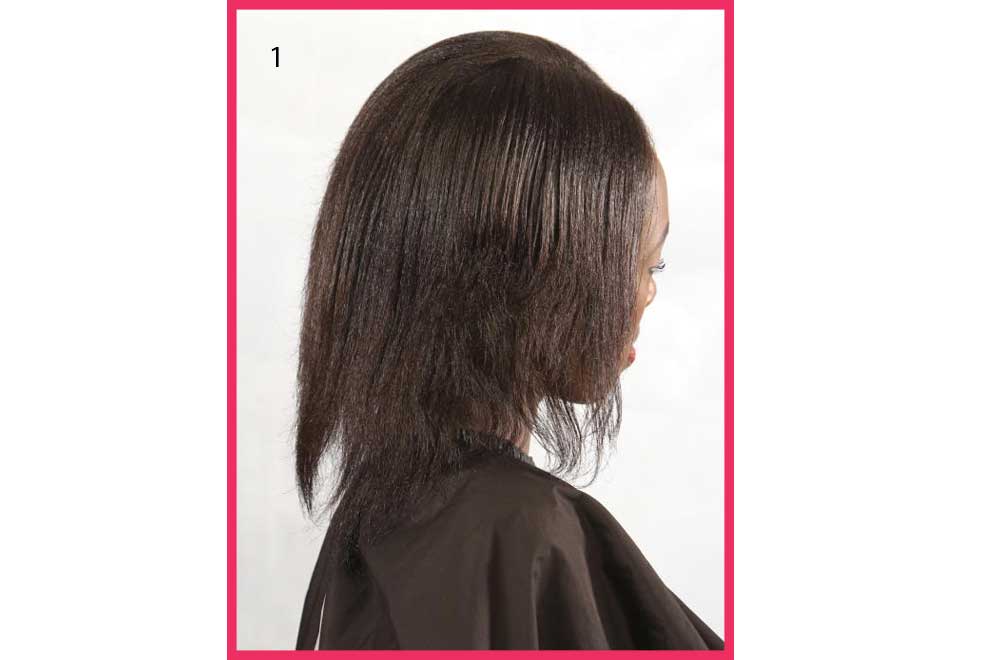 1. Gather your hair up then divide it into three sections.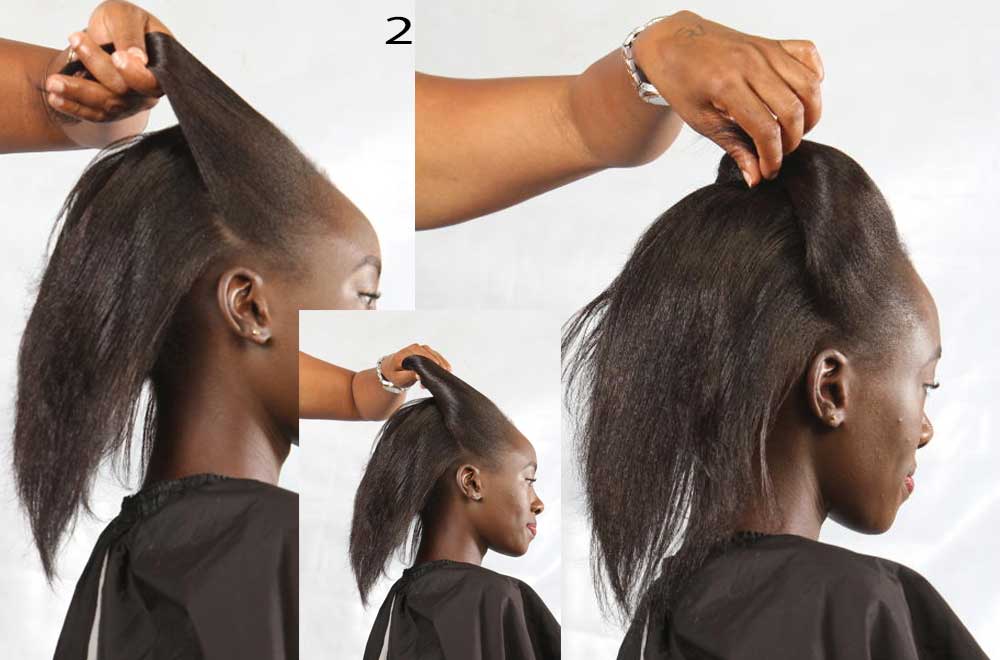 2. Start with the front section, fold the hair from one side to the opposite side just like you'd do to create a French roll. Use bobby pins to hold it in place.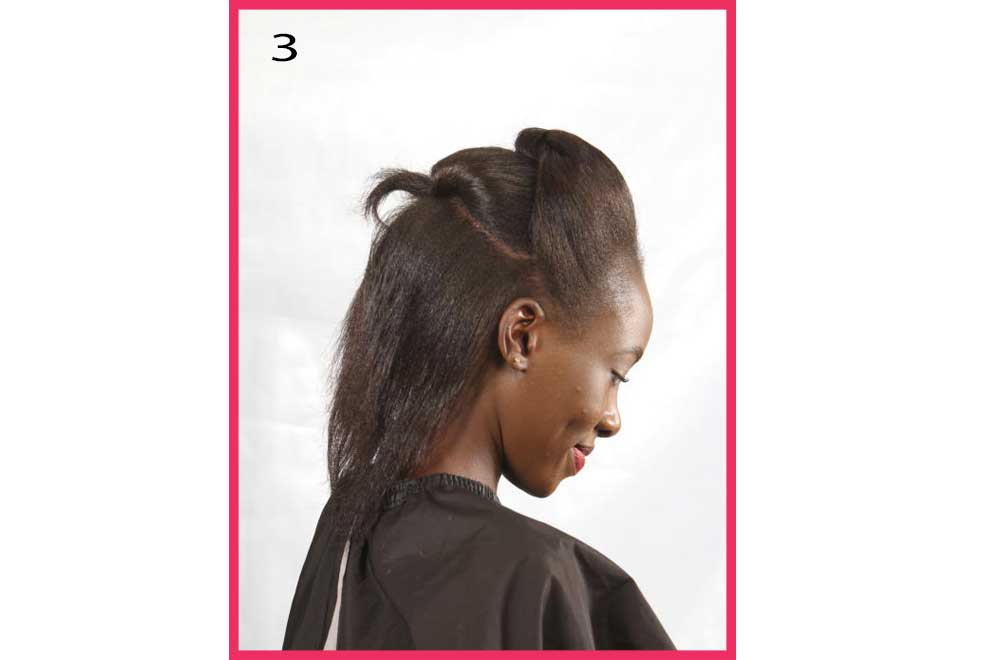 READ MORE
3. Comb through the middle section and repeat the same. Make sure the hair is well tucked in then secure it with bobby pins.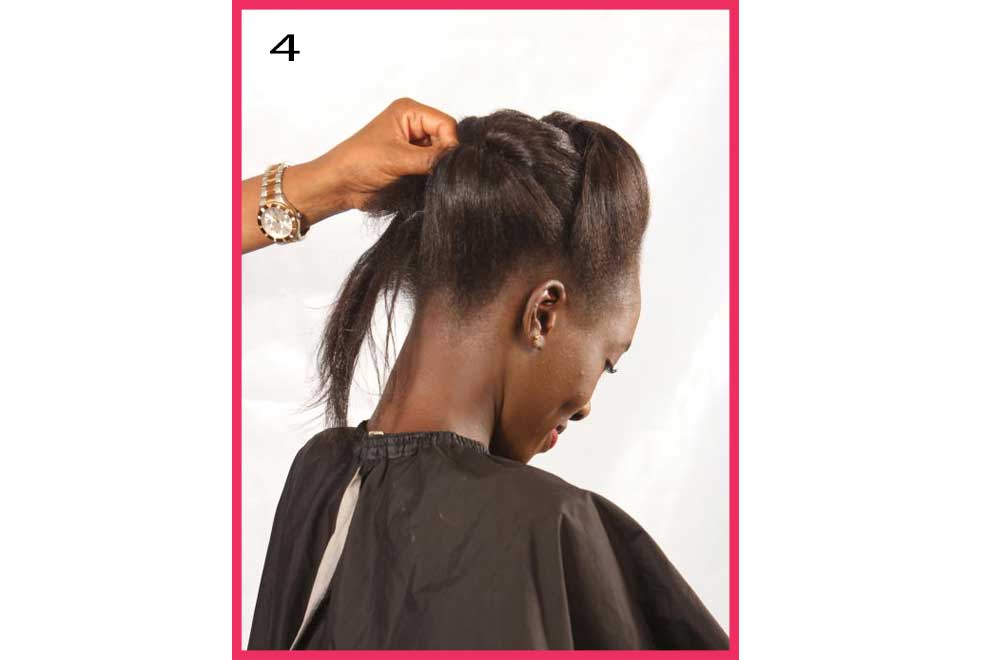 4. Gather up the back section to join the two sections and repeat the same French roll twist. Use pins to secure it.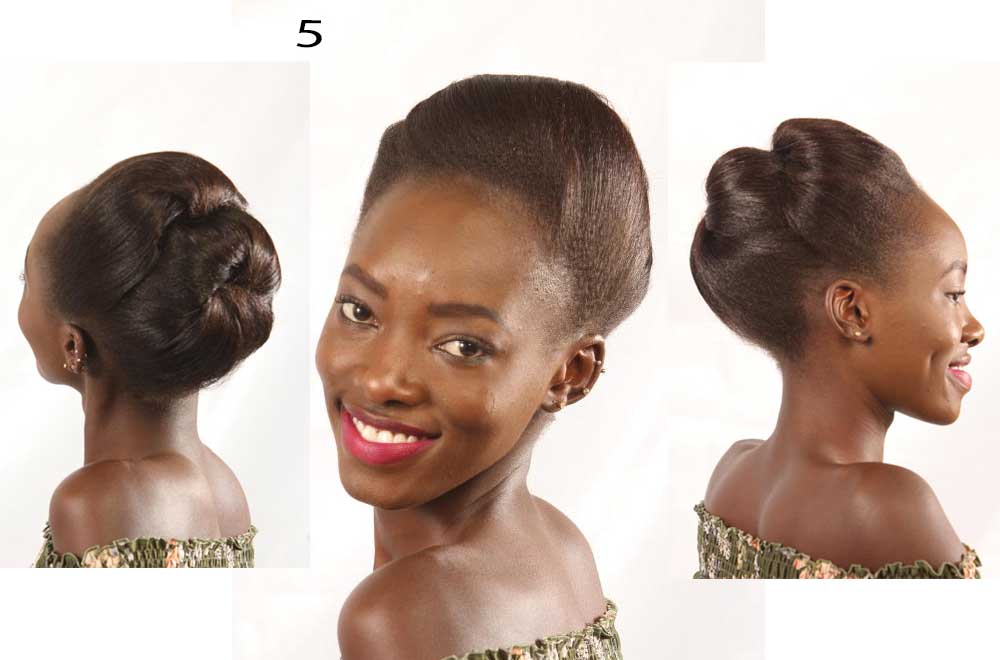 5. Use a tail comb or small hair brush to touch-up the edges and a bit of sheen hair spray to finish the look.
Model: Olive Akitch