Simple easy steps of making the funky chocolate sprinkles mega shake
Food By
Chef Ali Mandhry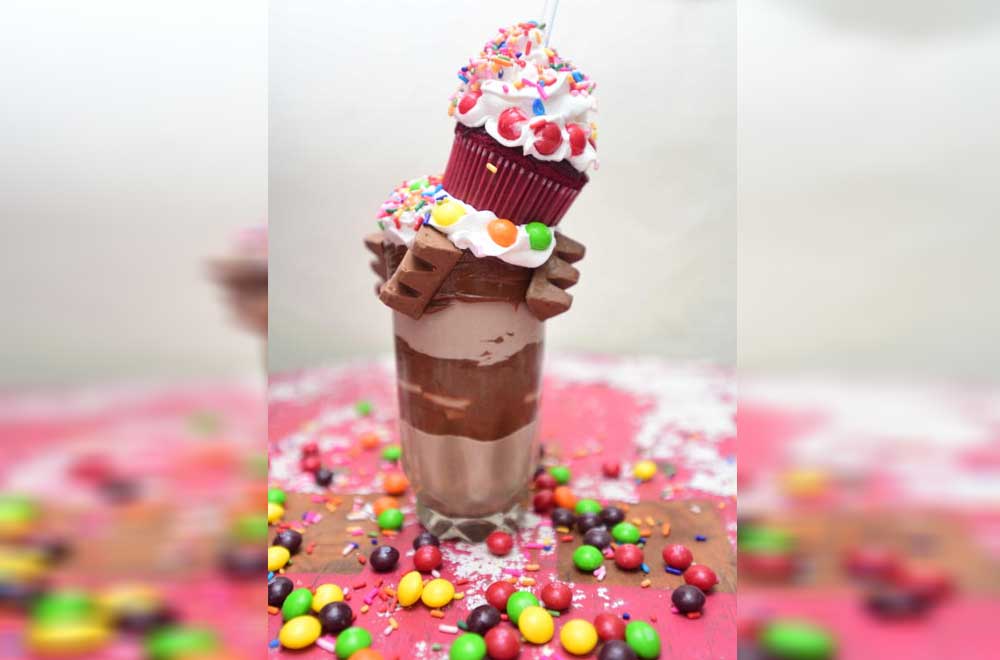 ALSO READ: #Easyrecipe: Sweet potatoes, wet fried beef and beans
This funky sprinkles shake is fun and great for a kids birthday party. The sprinkles, chocolate and candy and cupcake on top work together to give it the extreme mega look that will look great on your party table and get the kids in the party mood.
What you will need:
400 ml milk
5 scoops of chocolate/vanilla ice cream
2 tbspn hazelnut spread
Sprinkles
Skittles
Chocolate bars
1 cupcake
What to do:
In a blender, pour the milk and the ice cream and blend until smooth for about a minute then set aside.
Take your shake glass and, using a butter knife, apply the hazelnut spread inside the centre of the glass to create a marble effect.
Take some of the hazelnut spread and apply it on the top edge on the outside of the glass so that it can act as an adhesive to attach some mini chocolate bars.
Attach the chocolate bars on the side of the glass, over the hazelnut spread.
Take the blended milk and ice cream mixture and pour it into the glass until it is 3/4 full. Pipe some whipped cream into the glass.
Take a cupcake and, using a straw, poke a hole into the middle through to the other side. Remove the straw, flip it (or use a clean straw) and dip it into the glass.
Put the cupcake on the whipped cream with the straw going through the hole you made earlier. Frost the cupcake with more whipped cream and top up with some sprinkles and skittles.