Mirror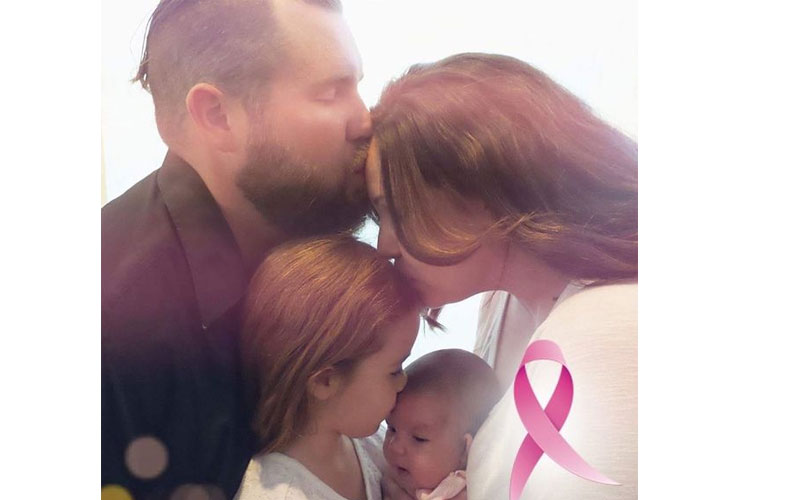 Sometimes it can be difficult to put your feelings into words that will correctly express what's going on inside.
ALSO READ: Nine common medication errors: How they happen and how to avoid them
You try and think about how you feel but the words seem silly or insignificant.
And if you can't figure out how you feel, how on earth are you supposed to tell someone else?
This is the dilemma one mum found herself in recently, after struggling to explain to her husband why she is often in a bad mood in the morning.
But inspiration soon struck and she came up with a creative way to show him how she felt.
Mattea Goff from Texas has been up late into the night breastfeeding her five-month-old daughter Aurora - while her husband Kris sleeps next to her.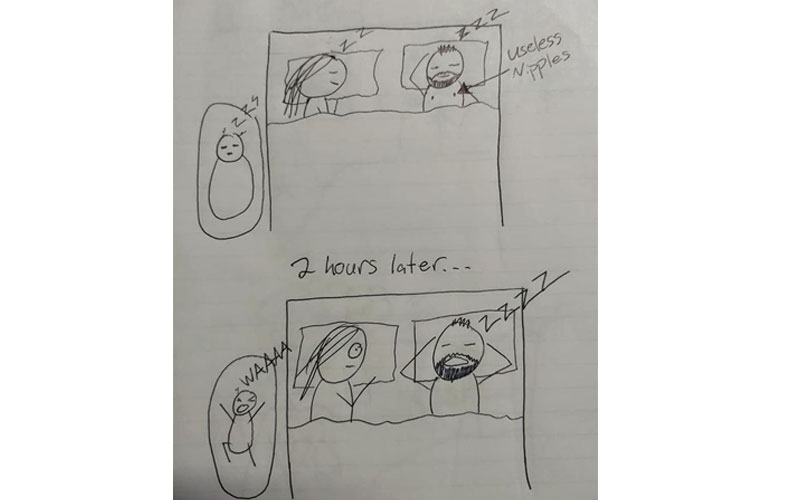 The mum-of-two, who also has a five-year-old called Seleste, has been feeling rather irritable first thing, so she decided to draw a series of pictures revealing why.
She shared her drawings on Facebook and they've quickly gone viral.
ALSO READ: I fear my children are watching adult content on the Internet
Alongside the cartoons, she wrote: "So this past weekend I was having a hard time finding the words (probably because I haven't had any sleep) to express to Kris why I'm not in the best of moods first thing in the morning. So I sat down with my coffee and drew him a visual."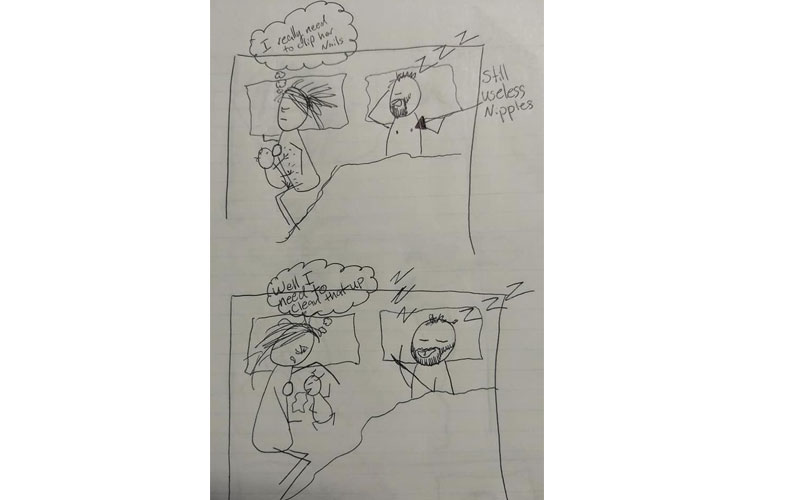 More than 156,000 people have liked the mum's Facebook post, with over 208,000 sharing it.
There are also 62,000 comments on the drawings, many being from fellow mums who could relate to the hilarious images.
One person said: "This is the perfect illustration."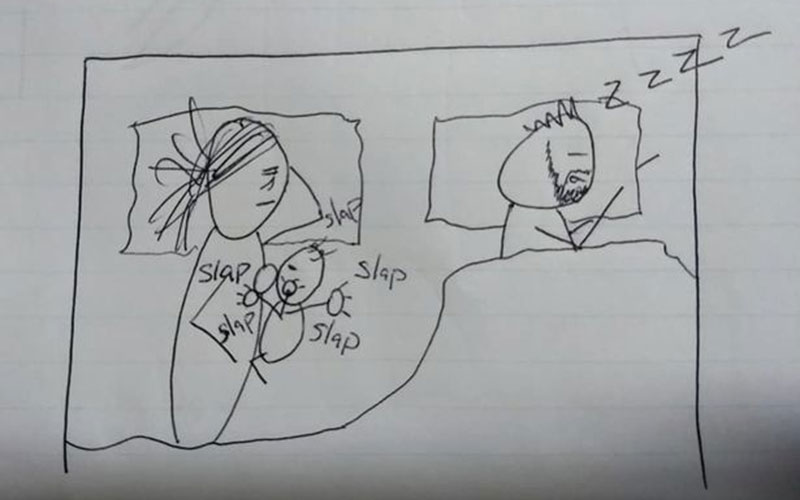 Speaking to Buzzfeed, Mattea said: "My husband is a fantastic guy, but sometimes if you haven't lived something, you don't understand it.
"I've given my husband drawings before, but this particular set of drawings came from my lack of sleep and my desire to get my point across.
"I think these drawings really resonate with mums because the exhaustion is hard to explain to someone who hasn't lived it."
ALSO READ: YouTuber Myka Stauffer's reason for giving up adopted autistic son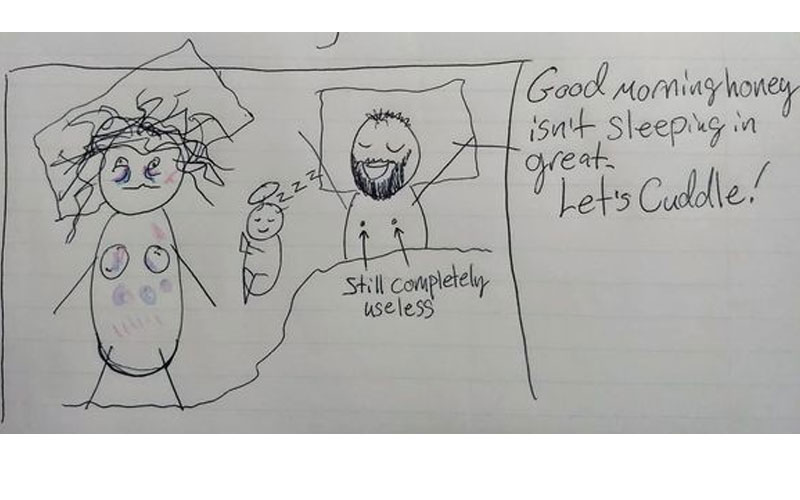 Would you like to get published on Standard Media websites? You can now email us breaking news, story ideas, human interest articles or interesting videos on: [email protected]