Let other women see that there is no limit: President Uhuru welcomes Kenya's first female Major General
Achieving Woman By
Derrick Oluoch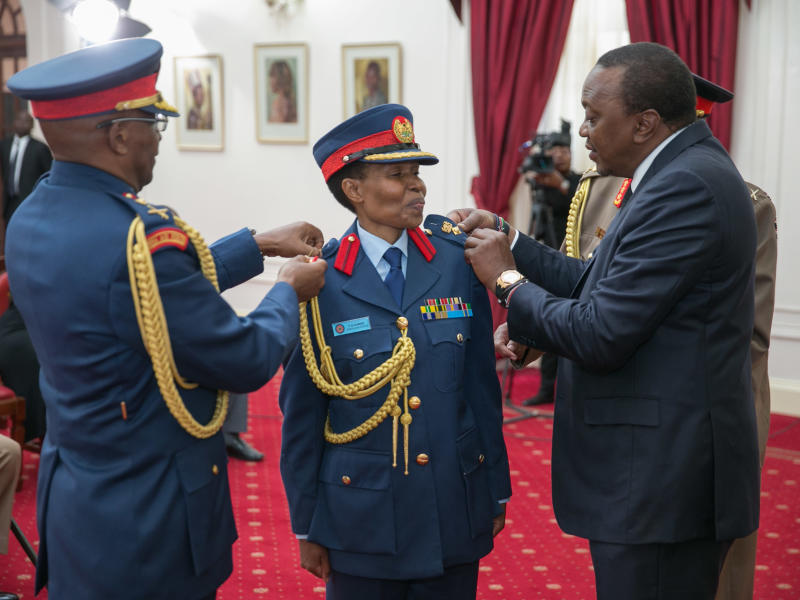 Major General Fatuma Ahmed was sworn in as Kenya's first woman Major General in the military. She got promoted to the rank of Assistant Chief of the Defence Forces for Personnel and Logistics from the rank of a Brigadier.
ALSO READ: Living beyond the horror of an accident
President Uhuru Kenyatta recognised her during the swearing in of KDF Generals at State House Nairobi saying that her appointment was an honour to the country.
"I am counting on you to be a positive role model to women across the country. Let other women see that there are no limits. May you be a great inspiration and guide of console everywhere." He said to her as he congratulated her on her promotion.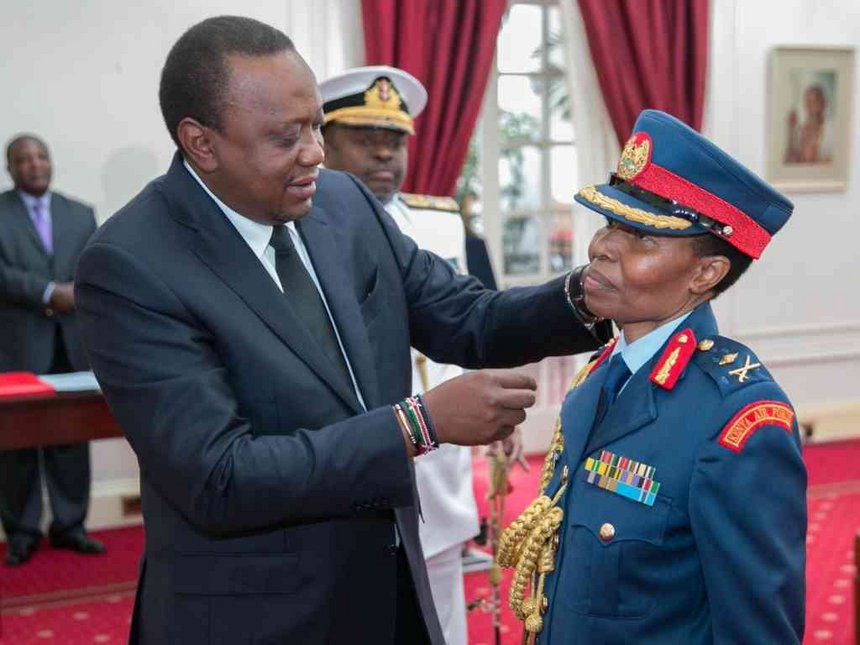 Major General Fatuma Ahmed first made headlines in 2015 when she was promoted to the rank of a Brigadier, the first woman to ever rise to rank in the Kenyan military.
According to a Ministry of Defence publication, Maj Gen Ahmed has been in service for 32 years, enlisted in 1983 before serving under the Women Service Corps.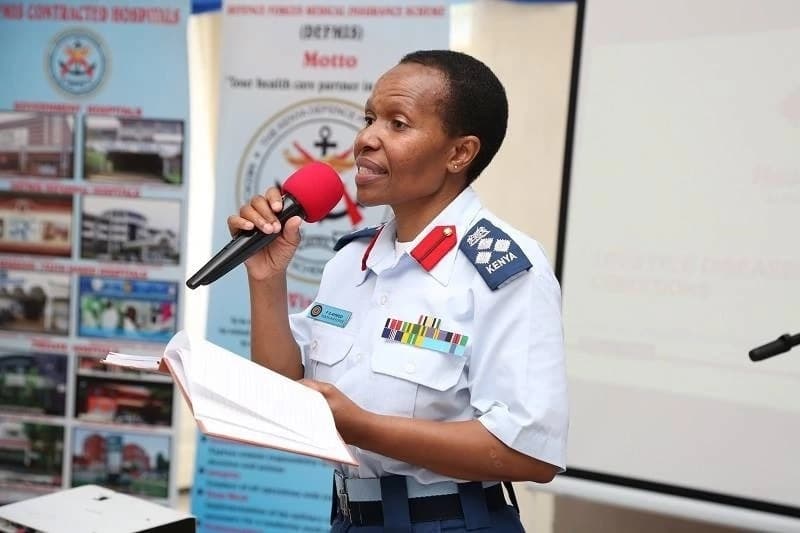 Maj Gen Ahmed is a graduate of the National Defence College, one of the Military Centres of Excellence, an affiliate of the University of Nairobi's Institute of Diplomacy and International Studies.
ALSO READ: Zindzi Mandela: South Africa's former first lady, apartheid heroine dies at 59
She is also an alumni of the Defence Staff College where she graduated in July 2000, in addition she holds a Diploma in Management from Strathmore University College.