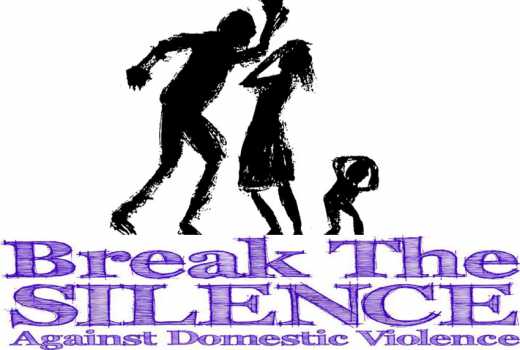 Domestic violence is described as the act of violence against a person living in one's household especially from an immediate member of the family. Victims who speak out are stigmatized for airing their 'dirty linen' in public.
According to Ken Ouko, a sociologist, the African woman has been socialized to stick it out in a marriage. This is the reason many choose to stay in abusive relationships. He also adds that domestic violence happens between two people who actually love and care for each other which then leads to the vicious cycle where an argument ensues and escalates from verbal and emotional abuse to physical abuse.
Here are five horrific cases of domestic violence in Kenya in the past three months:
Mildred Wanyonyi stabbed over 'sponsor' claims
In February, a man stabbed his girlfriend killing her while also attempting to commit suicide. The man, Simon Wamalwa was a first year student at Sang'alo Institute of Science and Technology, Bungoma County, stabbed his girlfriend, Mildred Wanyonyi after engaging in a quarrel.
According to witnesses, the two were living together in the same room in a hostel outside the campus since joining the institution early the year. Wamalwa had claimed that his girlfriend had acquired a 'sponsor' who was pampering her with gifts. The girlfriend denied and a quarrel ensued and that is when he stabbed her several times.
READ MORE
Wamalwa is later said to have turned the knife on himself in an attempt to commit suicide but was rushed by his colleagues to hospital.
Salome Kanini set on fire by estranged husband

A 29 year old woman, Salome Kanini,was admitted at Kenyatta National Hospital (KNH) in January after allegedly being set on fire by her estranged husband at their matrimonial home in Ongata Rongai, Kajiado County.
Salome's brother John Njenga said her sister's estranged husband called her with instructions to come and fetch their son's school uniform as he was joining nursery. But when she got homes the man poured petrol and burnt her.
The two, Njenga explained, had already separated in September last year and her sister had returned to live with her parents in Kiserian together with their two children after the five-year marriage failed.
Lucy Njambi raped and doused with acid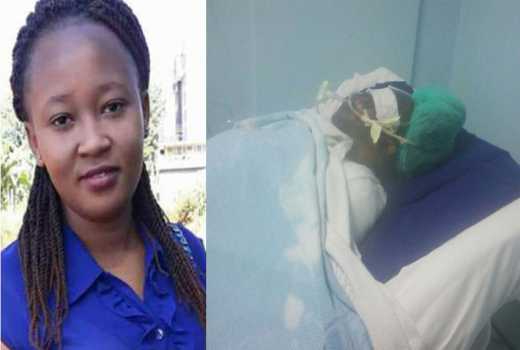 Lucy Njambi Ndung'u, died a horrible death that has shocked the country. She was attacked, raped and doused with acid, sustaining 75 percent burns. According to a neighbor, Njambi was picked by her husband who was in the company of other unidentified men, from her apartment, on Wednesday night when the ordeal happened.
Good Samaritans found Njambi abandoned without clothes at Kamiti Corner in Ruiru. She was taken to Kiambu hospital and later KNH where she succumbed. Her family alleged that the husband was upset after she opted to end their marriage and refused to get back together.
Migori woman's hand chopped off for overstaying at a funeral
In Migori, in the month of January as well, a woman was rushed to hospital with serious injuries after her husband allegedly chopped off her hand because she overstayed at a funeral. The 50-year-old and mother of nine claimed that her husband cut her on the face and threw a spear at her as she tried to run away.
The woman said she went for a funeral on Monday at the home of one of her in-laws, thinking that the burial would take place on that day but it delayed until Wednesday.
According to her account, when she came back home on Thursday evening he was not in. She went ahead and prepared for the evening but when he came, he just attacked her. He beat her and cut her repeatedly with the machete, threatening to kill her.
Miriam Kalunda slashed and 4-month old son stabbed to death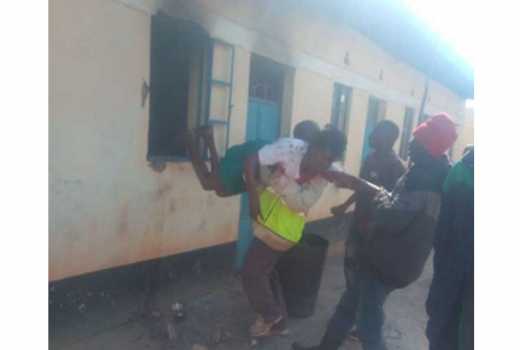 In December last year, a man slashed his wife, 31-year-old Miriam Kalunda, severally and stabbed his 4-months old son dead after a quarrel picked up. He then locked the house they were residing and set it on fire.
The incident occurred at Nguluni market, Nduluku in Mbooni East Sub-county, Makueni County. The child died on the spot as the wife was recurred and taken to Kisau sub-county hospital before she was transferred to Makueni Level 4 hospital for further treatment with serious deep cuts.
The area chief Mr. Jeremiah Makau disclosed that the two had married not long before the incident and that at the time they had lived together in that region no reports on family feud had been reported.