Rihanna celebrates 30th birthday by dedicating a heartwarming message to her mother
Entertainment By
Wanja Mbuthia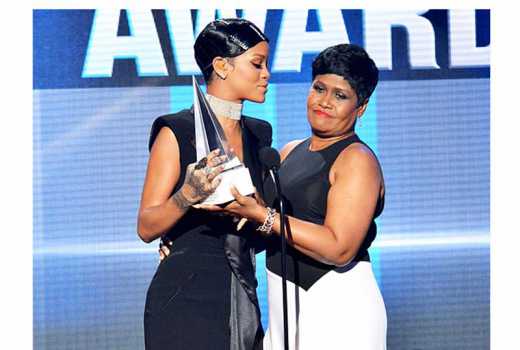 Happy belated birthday Rihanna!!! Songstress Rihanna hit her 'Dirty Thirty' on Tuesday, the 20th of February. Bad girl Riri, who is a nine-time Grammy winner definitely has her thing going and we can't wrap our minds around the fact that she is thirty already. I mean, we have been listening to her since she was about 17 years of age. So it is safe to say it's like she's basically been part of us almost half her life.
The Diamonds singer took to Instagram to appreciate her mother on her big day. She also accompanied the post with a throwback photo of herself.
"10958 days ago @monica_fenty became a mother for the first time to her only daughter! Today is just as much your birthday as it is mine! I love you mom!" "Thank you for carrying me, birthing me, raising me, supporting me, teaching me, and loving me unconditionally! The woman I am today is because of everything that you are! I thank God for perfectly hand picking you to be my mother when He sent my spirit to you! You are the greatest! Thank you!" the Barbados-born star's message read.
Her mother also took to Instagram to wish her firstborn and daughter a happy birthday.
"Happy 30th. God's blessings to my 1st born. The sweetest, most humble person I know, and most loving daughter ever. Lots of love back to you on your special day," the mother wrote.
Riri's younger brother was not left behind either and she sent out a shout out to her and congratulated her 'for achieving so much at a very young age'