Standard Team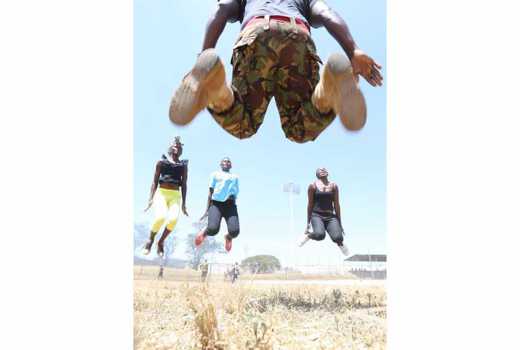 ALSO READ: Zendaya's epic transformation from Disney princess to queen of Hollywood
Female candidates who turned up for military recruitment in Kwale and Taita Taveta left dejected after officials informed them they were not enlisting women.
And in Lamu County, the Kenya Defence Forces (KDF) offered women only one slot.
What made things worse was the fact that KDF did inform female candidates in advance.
In Samburu County, the candidates' frustration was palpable as hundreds of females who had turned up for the exercise at Kenyatta Stadium were turned away.
"I came here very early in the morning looking for a military job, but I was told women will not be selected in this recruitment. They told us that our chance will come next time," complained Mercy Lolki.
Ms Lolki said she had missed three other chances after she was sent home on the promise she would be "considered next time".
She said she feared she might never join her dream career due to her advancing age.
ALSO READ: Men only: When women aren't loyal to their husbands
Sofia Kitawa, an orphan from Taita-Taveta County, who has tried to join the military since 2015 was deeply disappointed when she was turned away--again--at Kenyatta High School in Mwatate.
"I have been trying my luck since 2015 in vain. I will not give up because I really like the job. I will continue appearing for KDF recruitment until I am past the required age," said Kitawa, 22.
KDF's Senior Recruiting Officer Lt Col Richard Onyango said slots will be reserved for women in the region in the next recruitment.
The same promise was given in Samburu by David Rotich Cheruiyot, the Senior Recruitment Officer in the region. "There are regulations that have been set to govern the recruitment process and I have to adhere to them," he said.