Home
/
Are Kalenjin women husband beaters as survey suggests?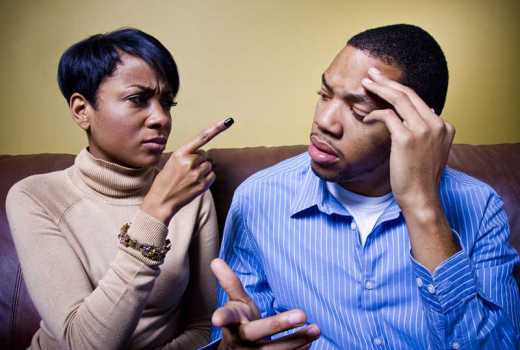 Rift Valley is the home of husband beating champs, a research by the Ministry of Health revealed. The research stated that 655 men from the Rift confessed to being beaten by their wives, compared to 43 men in North Eastern.
Well, this is according to a 2014 research done in Kenya. The 2014 Kenya Demographic and Health Survey indicates that at least one out of every 10 Kenyan men has been sexually or physically abused by his wife or girlfriend. Men aged between 20 and 24 who comprised 11.7 per cent of those interviewed, were more likely to be thrashed by their wives, followed by those aged between 40 and 49 years.
Men between 30 and 39 years were the least likely to be beaten by their wives or girlfriends. Men who have been married more than once are also likely to be victims of domestic violence and sexual abuse from their partners. The survey reveals that men who have not 'chewed many books' were also likely to receive a beating from their wives. Nine per cent of the men being beaten admitted that they didn't sit for KCPE. Of those with secondary education and above, 1,150 said they had experienced sexual or physical violence from their partners at one point in their lives or in the 12 months before they were interviewed. Maendeleo ya Wanaume chairman said if all men told the truth, the number of men being thrashed by their wives could be much higher. "It's only that men are afraid of speaking out," he claimed.
Nairobi, Kikuyu women not getting pregnant 'enough'
Central Kenya and Nairobi birth rates have fallen alarmingly according to Ministry of Health statistics .The birth rates in the city, Kiambu, Nyeri, Murang'a and Kirinyaga have gone down drastically, while the North Eastern and Western regions have the highest birth rates, according to the 2014 Kenya Demographic and Health Survey.
This means that fertility is lowest among counties in Central and Nairobi regions and highest—more than six births per woman—in the counties in the arid and semi-arid areas of northern Kenya.
The research also reveals that average Kenyan woman can expect to have four children in her lifetime, instead of five. "Kenyan women living in rural areas bear more children than those living in urban areas. Women in lower socio-economic strata bear more children than their wealthier counterparts.
Do you like giving or receiving?
Related Topics