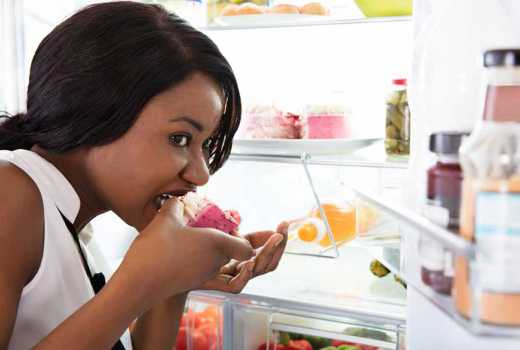 We all have weaknesses. For many it comes in a sweet craving late in the night after supper or a salty cheesy treat during the day after a long day of hard work. Before you stuff your mouth with your favorite but oh so unhealthy fix, there are healthier guilt free snacks that might just hit the spot while packing loads of nutritional value.
Before you give in, try these healthy substitutes.
Yogurt
Skip the unhealthy drinks and go for yogurt with live culture and fruits. You can also chop your favorite fruits and add a few table spoons of your favorite yogurt. If that isn't enough, give it some crunch by throwing in some nuts, granola or edible seeds. Let it chill then give it a try. Yum!
Chocolate dipped fruits
Many of us have been condemned to a lifetime addiction of chocolate. For a healthier alternative get a darker chocolate which has antioxidants and melt it to use it as a jacket on your favorite fruit. Pick the sweetest fruits and dip them in the melted chocolate. Refrigerate until the chocolate coating is hard.
Cereal
First and foremost, there is no law that says cereal should only be reserved for breakfast. Pick a high fiber or whole grain cereal and add a warm or cold cup of milk. To sweeten add honey or cinnamon.
Sweet potatoes
If you're having a serious craving for fries, replace it immediately with baked sweet potatoes. Pick a simple recipe for example; slice the sweet potatoes into wedges or slices and sprinkle with salt, pepper and olive oil then bake. For a morning or evening tea snack, have it boiled or roasted. You can also add some cassava or arrow roots for some variety.
Fruit salad
If you sleep late, chances are you will get hungry and you are likely to make poor food choices. Give yourself an alternative by preparing a fruit salad after you finish dinner and chill it. When the pangs come knocking, give yourself a generous serving.
Hot chocolate
Onto a cup of hot milk, stir in some cocoa. Skip sugar and use cinnamon or honey for sweetness.
Smoothies
Always have a stash of your favorite fruits ready when the cravings strike. To make this sweet treat, blend a cup of milk with your favorite fruit. Feel free to throw in some nuts, ice cubes, raisins, seeds or vegetables.
Egg sandwiches
Instead of a pizza, make an egg sandwich. Boil two eggs and once ready cut into small pieces. Place on high fiber bread and toast.
Do not miss out on the latest news. Join the Eve Digital Telegram channel HERE.