Three easy steps to getting your sexy back after childbirth
Fitness By
Bob Otieno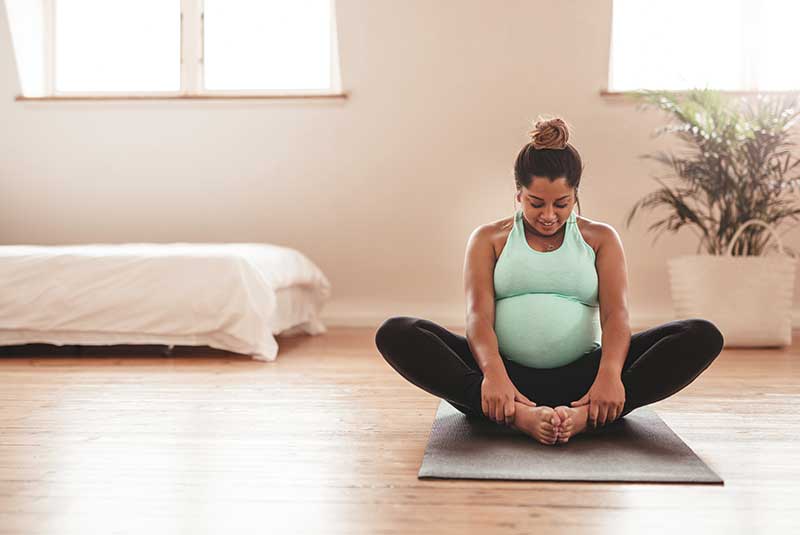 ALSO READ: Why you should exercise your less dominant side
Many women struggle to lose the excess baby weight soon after birth.
Most are under the impression that it may be too soon to kick-start an exercise programme.
If you feel well and had no complications during childbirth, there is no reason not to start engaging slowly in gentle exercise as early as possible...maybe two to three weeks after getting the baby. The earlier you start, the easier it will be to lose and manage the excess weight. But before you do that, make sure you have a clean bill of health from your doctor and fitness expert.
One thing to remember is that for the first few weeks, maybe be after six weeks or so, your most important goal is think to of how you can rebuild the muscles that were weakened or damaged during childbirth (pelvic floor muscles) as you improve your strength slowly.
Here are a few ways to get your sexy back:
Do kegel exercises. This is a form of exercise that strengthens the pelvic floor without putting any strain on them. It also helps to avoid accidental urine leak because you learn how to hold, tighten, release and relax your pelvic muscle as you wish. Try using a tennis ball or a nice hard pillow. From a seated position, put the tennis ball or pillow in between your thighs and squeeze hard as you tighten your thigh muscles and relax after a minute. Tighten your thighs by squeezing in your butt and hold. Release to relax after a few seconds, then repeat the same. Do as many as you can and as often as you can. In no time, your pelvic area will improve.
Walk regularly. Try gentle walking, don't jog yet. After birth, the pelvic area sometime feels swollen or heavy, so it is important not to put too much strain on this area. Start with short walks to boost your cardio and general fitness. Ten to 15 minute a day will do and pick up gradually as your body improves.
Swim. The good thing about swimming is that it is a non-weight bearing activity that helps you tone your muscles without putting too much stress on your body. Swim for 20 to 30 minutes at least thrice a week and give your heart and lungs a great workout as you tone your body too.
In case of pain, consult your doctor or your fitness adviser.
ALSO READ: Three signs you're stuck in your comfort zone and how to get out of it