Shirley Genga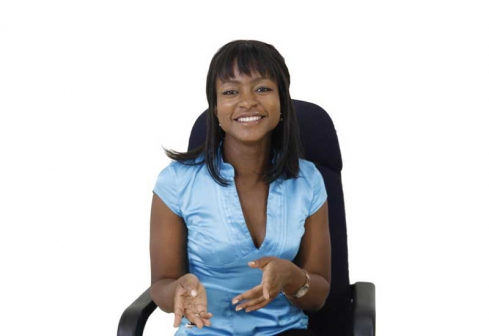 BACKGROUND
ALSO READ: Zindzi Mandela: South Africa's former first lady, apartheid heroine dies at 59
My training includes a degree in Computer Science and an MBA in Marketing. I have been working for almost a decade and a half. Some years ago I was working at KTN as a host of Str8up and later a lifestyle show called Sunrise Entertainment. This was followed by a stint as Marketing Director for Easy Taxi, a taxi hailing app with a presence in 420 cities. Then I became the head of consumer marketing for MTIBA, a payment platform similar to MPESA, but with a focus on healthcare. I am charged with building brand equity and creating demand among consumers.
THE IDEA
The idea for my business started forming in 2011 when I realised many people suffer from not being able to express their skills and talents in a way that showcases their value for employers and for clients. I saw my hypothesis proven in real life in 2012 when I was in a reality TV show. It was a tough competition involving multiple presentations, pitches, and business cases and after a gruelling process I ended up second runner up. I realised many of the 7,000 applicants auditioned over several weeks would have benefited from training to pitch better to judges and the audience.
WHAT HAPPENED NEXT
My platform www.linaconnect.com was born. I started a blog and later rebranded it as a platform for sharing training material in 2015 and officially launched in 2016. Recently more work has been done to optimise the blog and it evolved into a streamlined platform with automated access for users. It provides training, mentorship and coaching to empower professionals and high potential entrepreneurs to overcome their current situation and fuel their rise to the next level. The mentorship, training and coaching programs help my clients to develop an arsenal of communication and presentation skills that boost confidence and provide a toolkit to help businesses build their brand and fast track their market growth. My flagship product is a training module on presentation skills, stemming from five years as a TV presenter at KTN and being marketing and communications professional of many years. My services are also valuable for people preparing for job interviews or to lead teams and would therefore need to communicate with groups, more so in a multicultural context.
RUNNING A START-UP
It was challenging, it can keep you up at night with worry and concern for your client's pains. Lots of times I have found I had few local leaders in the sector to benchmark with, so I have learned to carry inspiration and knowledge from diverse resources. I have been privileged to work with coaches and trainers globally including Australian Jane Copeland, Icelandic Sigrun, American Marie Forleo and Kenyan Laimani Bidali of Alabastron, among others, to get to my current level.
ALSO READ: Kenya's Amina Mohamed for WTO top job
Majority of my coaching clients are young women in their 20s, who want to prepare for job and media interviews as well as get ready for high profile roles in the corporate and NGO world.
WHERE I AM NOW
I have a YouTube channel linaconnectTV, a Facebook group Empowerment Hub and other social media channels gaining traction. I have also realised that though initially I wanted to serve a broad base, to deliver my best results I now focus on a niche roster of select clients each quarter. I serve the rest of mainstream society through free content available by signing up on my platform www.linaconnect.com on Empowerment Hub which is on Facebook and following linaconnect in social media.
TIP
Do what you can to reflect, and to prepare, but then for goodness sake, start the business, and gather as much knowledge as you go along to improve.