Lucy K Maroncha
ALSO READ: Confessions: I think my neighbour is cheating on his wife, how can I tell her what I know?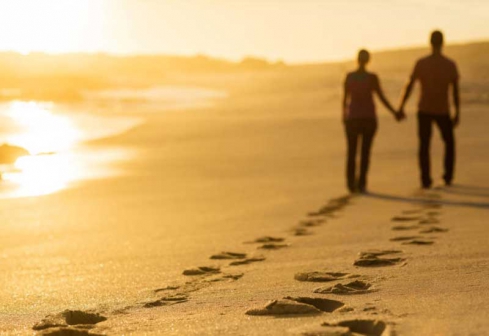 Everything was going well for them; a perfect love story, a colourful wedding, great careers and a happy home.
Then one day 'in sickness and in health' became more than just wedding vows. One man narrates to why he's stood by his wife for 19 years despite pressure to remarry
"Till death do us part," are words that keep reverberating in my ears especially whenever I see my wife of 19 years incoherently murmuring to herself. I meant every word when I first said those words on Saturday, April 25, 1998 as I walked her down the aisle in a well-attended wedding in Migori County.
Today, my love for her is stronger than the five words. That is what has glued me to my wife who has been in severe mental illness for the last 13 years. Susan* is a woman I will love till my very last breath; she is the mother of our two sons in addition to two other children we adopted from her late sister. She was a great partner before sickness struck hence I can never think of cheating on her.
Memories of how we met and got married still linger in my mind. I was in a steady relationship though I hadn't proposed to the lady I was dating then. My mother had started pressuring me to get married because I was already 31 and the only son. I had been away in Europe studying law for the better part of my 20s hence my delay in marriage. So she "connected" me to the girl when I came back. My first girlfriend was therefore more of my mother's choice than mine. Nonetheless, we started dating and would have been married if I hadn't met Susan at a church seminar.
Susan's knowledge of the Bible was stunning and the way she engaged the audience in her presentation was remarkable. By the time the seminar was over, I knew I was in love with her. She was from the neighbouring Kisii community and had been posted to teach in one of the high schools in Migori.
I had just started a law consultancy firm in town so reaching her wouldn't have been difficult. My girlfriend was working for a nearby sugar company and was out of town most of the time. I started doing coffees with Susan and we would spend time discussing the Bible. Her instincts detected what mine detected; her thoughts reflected my thoughts and we soon embarked on a journey of understanding and friendship. Slowly my girlfriend's image was vanishing from my thoughts and Susan was taking over.
Beautiful beginnings
ALSO READ: Confessions: My husband's mistake with suitcase exposed his double life and second family
Though it bruised her heart badly, my other girlfriend received the news of our breakup soberly. I narrated what great a woman she was and that she had a wonderful personality and character and any man would fall for her. I ended by telling her that unfortunately that man wasn't me and God would give her a man who would reciprocate her love. I also said I had prayed and fasted a lot before I made the decision to break up with her. "Is there another girl involved in your decision," she had asked with tears already welling in her eyes. I couldn't bring myself to deny Susan so I admitted but gave no details.
My wedding with Susan was a spectacle, we had support from our family and friends and even my contacts from Europe. That marked my long journey with Susan both as my wife and partner as well as my best friend. After the birth of our second son in 2000, Susan and I decided not to have more children. We would later adopt her late sister's two daughters. We bought a piece of land and put a magnificent house where we operated from to our respective working stations. I was doing well in my firm and Susan was an exceptional Biology teacher. We had great hopes for our four children. Our happiness was unexpectedly snatched from us in 2004 when she started ailing.
Her colleagues detected her illness earlier than I did. Before sickness struck, she was a Bible teacher at our local church and she quoted the Bible in everything. She taught our children the earnest fear of God and if we ever had a misunderstanding, it always ended with "what the Bible says" and a sincere prayer. It was therefore difficult for me to discern when the godliness started getting exaggerated.
In school, she was the Christian Union patron hence being obsessed with the Bible and preaching may have seemed ordinary to an observer. But I later learned from her colleagues that in her Biology classes, she would completely contradict science and incorporate the Bible making the lesson completely incoherent. When the students tried to argue with her, she would erupt into flames of anger and would storm out of the classroom shouting: "You will all burn in the fire of hell!"
The students loved her and got very concerned and reported the incidents to the principal who in turn came to me. I started recollecting related occurrences where our children had mentioned that they had seen her talking to herself and other times she would be withdrawn and would lock herself in the bedroom all day. Withdrawing and hiding in the bedroom was nothing unusual to me because the woman I fell in love with would get into sessions of prayer and fasting often.
Turn for the worse
It grieved my heart to imagine that Susan was losing her sanity. I was in denial for many days, though praying and fasting for her. I involved the church and we all solemnly prayed for her healing. She would later get a sick-leave but in my denial I thought of a vacation to Europe instead of seeking medical intervention. I consoled myself that perhaps she had been overwhelmed by a lot of work in school since she had an exam class.
ALSO READ: I fear my children are watching adult content on the Internet
At the embassy of the country we wanted to travel to, she was incoherent and quoted scriptures to the officers conducting the interview. The officers sympathetically advised I shouldn't travel because my wife was mentally unstable. That's when the magnitude of the issue dawned on me. She was admitted to a private hospital only for a few days but the doctors categorically said she needed a psychiatrist hence she got discharged. Her story had changed now from the Bible to Europe; she would visualise herself in Europe, and would go shopping and visit places in different European countries. She would engage in deep conversation with imaginary people and sometimes burst into prolonged laughter. She would talk to animals like the children's pets and seemed to be interacting with some spirits.
I called an acquaintance psychiatrist who responded immediately and came home. He is a private practitioner and suggested he'd admit her in a different private hospital for thorough diagnosis. Susan was worsening by the day and even when the psychiatrist confirmed my fears, I was more relieved than shocked. My wife had acute schizophrenia!
Seeking help
I had heard stories of abuse in mental facilities and patients harming each other so my decline to have her admitted in a mental facility was not up for any debate. The psychiatrist advised that it would be traumatising especially to children if she were to remain at home. But the thought of having her away in a mental asylum was unimaginable. So I engaged him to be seeing her at home and I also got a nurse plus two other men to restrain her whenever she got hyperactive. I also took the older children to boarding schools save for the last born who remained under the care of a nanny.
My two nieces and first born son are currently in private universities and my last son will soon be leaving for Europe to pursue studies in English and Literature. Our first son is studying medicine and is determined to be a psychiatrist to help his mother and other patients.
My woes were far from over because after two years in Susan's illness, my mother was at it again pressuring me to remarry. I lost my father when I was a small boy so I had nobody in the family to confide in that my love for my wife is intact despite the illness. My in-laws on the other hand have been pressuring me to release her so they can take her to traditional medicine-men. That is not an ideology I can buy considering my wife and I are staunch Christians and besides many pastors have prayed for my wife.
The psychiatrist who treats her is exceptionally experienced so it makes no sense to exchange him with some village witch-doctor. Besides, I have declined to buy any thought from my relatives that Susan may have been bewitched by my first girlfriend. Though there are days my wife is calm and can even ask for food, there are times she becomes violent and uncontrollable. The doctor then gives her medicine to calm her down.
Before I employed the two men, I had an ugly experience where she had overpowered the nurse and the house-help and ran out of the compound. My poor son was still young and looked on helplessly as the women tried to wrestle her down. It cost a few strong men to bring her back and to restrain her to get the jab.
Every day I learn a new lesson how to live with a person with a mental disability. I have learned and taught everyone in the house never to dispute or contribute to what she says because that's what provokes her most. I have also learnt patience and the power to put my foot down in order to protect the interests of my family. Finally I have learned that nobody can define true love until it is brutally tested. I am determined to keep my vows to my wife to the very end. Her smile is as sweet as when I first met her only this time it's influenced by a rigorous mental disability.
So every time I see her murmuring to herself incoherently or I am tempted to cheat on her the vows reverberate in my ears..."till death do us part!"