Home
/
Deadly campus relationships and murderous plots that exist on campus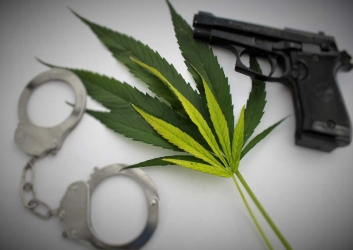 In the 1990s, most media including international media houses such as The New York Times reported that students mostly blamed the government for the deaths and murder of their colleagues.
That was then. Fast forward 20 years later and while the players remain the same, the script has changed. Fingers are no longer pointed at police and government agents for the horror tales that haunt campuses. In a bizarre twist, students are now turning on each other and even killing each other in cold blood for what some may term non issues.
According to Prof Lukoye Atwoli, a consultant psychiatrist and lecturer at Moi University's School of Medicine, even though university life today is significantly easier than it was 20 years ago, the society has to cope with endless challenges brought about by globalisation and a new information age.
He says that present-day students grew up in environment that did little to prepare them for the challenges experienced at the University.
"The students are different from those who attended university 20 years ago. These ones are just not prepared for university life," says Atwoli.
Lack of exit strategy in relationships
Emily Jelimo Ng'etich, a student at Maasai Mara University was found murdered in her room in what the police said was strangulation.
It is alleged that she was killed by her ex-boyfriend from Moi University's Annex campus.
Two years ago, a second year student at Kabianga University was accused of stabbing his campus girlfriend to death in a love triangle which left many in shock.
In January the same year, a fourth-year female student at Mount Kenya University confessed to killing her boyfriend by stabbing him for being unfaithful. Teresia Roselyne Mburu and her friend Mary Nyambura, both fourth year students, admitted before the court to killing Zachariah Ndwiga, a graduate of Maseno University and a garage manager. Teresia said she killed Ndwiga out of anger after she realised he was cheating on her.
At Egerton University, a fourth year student, Sharon Mmbene succumbed to her injuries after she was stabbed by her boyfriend, Hillary Musisi. The boyfriend also succumbed to injuries moments later after a mob descended on him at Njokerio market, close to the institution.
In a past interview, former chair of Women Students Welfare Association (Woswa) Wangui Muchai, said she had handled cases of acid burns, people thrown out of their houses and even violent beatings. She said that most of the cases which ended up in deaths always boiled down to students who probably loved each other so much but lacked exit strategies.
"People, especially students fall in love, and, most of the times they lack exit strategies," Wangui said.
Gender-based violence
A report published African Woman and Child, a publication which advocates for the rights of women, indicates that domestic and gender based violence is most common among university students in Kenya.
The report titled Universities remain most unsafe place for female students highlights how the death of a number of female students is just a tip of the iceberg of the number of female students who are dying while in college, a place they have gone to chase their dreams and make them real.
But Dr Oscar Githua, a forensic psychologist and lecturer at United States International University (USIU) feels that female university students who have been subjected to gender-based violence normalise the activity because they have nobody to talk to and imagine that's how normal relationships should be.
"They get into drunken fights and imagine that is how relationships should be. They excuse a lot of violent behaviour because their partners are supporting them in one way or the other," Dr Githua notes.
Rise of private hostels
Accommodation is a problem in nearly all universities in Kenya. According to Commission for University Education report, there are only 280,000 bed spaces in campuses and colleges against an ever increasing student population estimated at 800,000 presently. Coupled with lack of money to pay for decent accommodation, and with the delay typically experienced in disbursement of Higher Education Loans by HELB, most students are forced to live in cheaper houses with no guaranteed security almost guaranteed by the university compound.
Peter Njoroge, a third-year Maseno University student was murdered in cold blood in November last year. He was on his way to his residence in Mabungo slums, a location synonymous with crime.
In August same year, 20-year-old Kenneth Ndun'gu Kanyiri, a second-year student at JKuat was shot dead by gangsters on his way from the main campus to his hostel. They stole his laptop.
According to experts, the rise in the number of students living off campus in private hostels is one of the recipes for the increased cases of murder in campus.
"We need to be serious about the small villages around the universities where students live in their own apartments," says Dr Philomena Ndambuki, an educational child psychologist and lecturer at Kenyatta University, referring to the many student settlements around universities.
"Some of them go for days without food, or endure issues that could be sorted out with just some venting," she adds.
Social media ills
The use of social media platforms by a majority of today's university students has also made their lives a little more vulnerable.
It is from social media platforms that most of the students get their ideas on relationships. Recent studies on the use of social media to build relationships show that most of them usually end up in violent break-ups or even death.
In March last year, Kevin Ikatwa, aka Razor, a midfielder for the National Super League Wazito FC and a fourth-year bachelor of arts student at the University of Nairobi was stabbed and killed by his 19-year-old pregnant girlfriend over a Facebook photo. Ikatwa's girlfriend accused him of posting a photograph of another woman on his social media page.
Peer pressure
According to Dr Ndambuki, the main problem with university students today is peer pressure.
She argues that university life of today is a carefree lifestyle characterised by unruly and uncontrollable students who in every occasion intentionally put themselves in harm's way.
"University students must ensure that they are in charge of their lives, but this is not always the case. It takes only one student with a strong bad habit to influence the rest," says Dr Ndambuki.
Deficiency of emotional intelligence
Even though most students in varsities are the cream of the society and have the required knowledge to make sound and just decisions, most of them lack emotional intelligence and are unable to identify and respect the emotions of others.
Incompetent vice-chancellors
Dr Njenga Solomon, a lecturer at Africa Nazarene University's School of Governance, Peace and Security is of the view that university heads are to blame for the rise of murder in campuses.
"The Vice Chancellors of those universities have failed in their administrative governance," Dr Njenga observes.
According to Dr Njenga, the university heads and the Commission for University Education share the blame since they have failed to set up a proper learning environment for both students and staff.
But University of Nairobi Vice Chancellor, Prof Peter Mbithi disagrees. While explaining the death of six students when he appeared before a committee of the National Assembly, Prof Mbithi termed the deaths as accidental and out of their control.
Among the six students was Duncan Ndegwa Kabue, who according to Prof Mbithi, fell from the third floor of their hostels after he and five others had imbibed drinks. Prof Mbithi said that Kabue sat on the edge of the roof, tipped down and fell, landing on his head.
Poor upbringing
"The students had contributed Sh350 each and sent their two colleagues to a supermarket where they bought 750ml of brandy after which they converged at the roof top of Hall Eight to enjoy the drink," the letter partly read.
According to Mbithi, universities have laid down rules and regulations which are effectively implemented by a professional security team. The UoN VC also argues that there are various departments instituted in universities to offer services to students with a range of problems.
In April this year, Joseph Kang'ethe, a student at the University of Nairobi was beaten to death in Nairobi's Huruma estate after a drinking spree went awry.
According to psychologists who have counseled troubled university students, many of the death incidences in campus involve individuals with evidence of poor upbringing.
Some students find unusual freedom in campus immediately after completing their high school studies. Surrounded by ignorant friends, they engage in various activities that were considered as sin in their high school life.
"Even those from the city are facing the same problems. Both are experiencing freedom for the first time and they have not been told what to expect of university life," says Dr Githua.
According to Prof Atwoli, most of university students today grew up with absentee parents, who were either too busy to raise them or were away most of the time. Atwoli notes that the rise in the number of single parents in the country is partly to blame for the relationship and dating problems bedeviling students in campuses.
Drug abuse
But the police hold a different view of what ails campuses. There has also been a rise in student deaths resulting from road accidents whose root cause is driving under the influence of drugs.
Such is the recent demise of students from an Athi River-based institution who perished on Mombasa Road after leaving a popular nightclub.
A worrying trend that needs to be addressed as well is the rise of drug cartels around institutions who are causing havoc among students.
Unable to maintain their drug habits and falling into debt with their peddlers has led students to commit suicide as witnessed in a recent high profile incident involving a student from a Kasarani-based college who shot himself using his father's firearm.
In March this year, a student allegedly committed suicide after he was found with banned substance.
According to Nairobi County Police Commander Japheth Koome, the deceased, Tony Manguti, a fourth-year bachelor of commerce student at Co-operative University of Kenya was arrested for creating disturbance and after a search, was found in possession of 50 grammes of the drug.
The 23-year-old was locked up in Hardy Police station in Karen where he committed suicide using the sweater he was wearing.
According to the police boss, most students like taunting security officers immediately after using hard drugs. Some end up losing their sense of judgment therefore ending up in unnecessary fights which sometimes unfortunately end up in death.
Related Topics