Home
/
Tough economic times call for real talk!!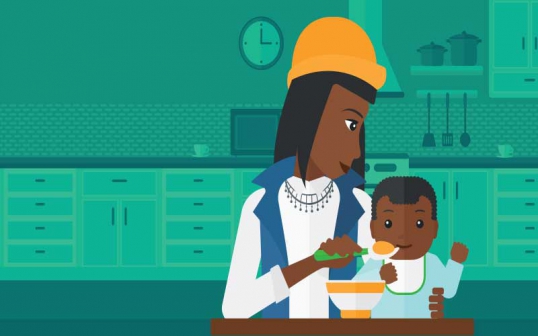 "There's something I want us to talk about," Tenderoni somberly says as she sets the table for supper, "but we will talk about it after we have eaten, because if we talk about it now you will not eat."
"Does it have anything to do with Pudd'ng?" I ask, wondering what this could be that would make me lose my appetite.
"I'll tell you after we have eaten," she replies, serious as hell. "Pudd'ng has already had her supper."
'We need to talk'. That is a sentence that freaks out most men. And as we ate, I did quick memory searches, trying to find out what I had done wrong.
"Give me a hint," I coax Tenderoni.
What one thing never fails to make you feel better?
?
"I'll tell you after we have eaten."
Keeping children in the loop
With the tough economic times, we have had to teach our daughter how to take the good with the bad. But Pudd'ng is a good sport, and she has, over the past couple of months, learnt that, from time to time, we have to tighten our belts.
Each time we are going through a tough time, I explain to Pudd'ng – because it is good to keep children in the loop – that our tough times are temporary. Tough times call for real talk from the horse's own mouth. I am of the opinion that fathers need to be bold enough and talk about elephants in the room, and assure their families that everything will be alright ... even if they are light years away from alright.
The human test tube
Pudd'ng knows that I hate waste. Many times, I tell her that before she leaves the table, her plate must be polished off. And it is not because the price of maize flour has soared, but because, like my father would say, waste is a ghost; it returns to haunt you in times of scarcity. Before we – for any reason - trash any foodstuff, I must make sure that it really deserves the trashcan. And many times "making sure" means tasting bits of the food, and using my stomach as the test tube.
For instance ...
Pudd'ng: "Dah-dee? This bread smells like it is stale."
Dah-dee, after nibbling: "It's good for the stomach."
Tenderoni also hates waste, and she knows how to 'go around' waste. If for instance, it seems like a packet of milk has gone bad, she will pour the milk in her pot of traditional vegetables.
Letting the worms out of the bag
"Now we can talk," Tenderoni said after I had done and dusted my plate of ugali and omena. "And it has everything to do with the maize flour."
Phew.
"I'm listening."
"We'll have to throw away the maize flour."
"You know we can't do that ... we've never done that."
Long story short. Tenderoni had just discovered that our 10-kilo bag of maize flour had some worms. And we had been wolfing these 'protein bars' for days. On making this discovery, my wife, being the Proverbs 31 woman, had sieved the maize flour, but now we would have to dump the remainder of the flour. Because, after you know what's up, the meal changes flavour. You only feel like you are eating ascaris lumbricoides, and even the toughest human test tube cannot take one bite.
It is strange how such incidents happen when you are on your last penny. Nowadays, when I'm the one cooking ugali, I go through the maize flour with a fine tooth comb.
And, nope, Pudd'ng has not smelled a, um, worm. Yet. If she does, she will put ugali on her list of banned foods. Tough times call for real talk; but there as some things that are better left unsaid.
Related Topics