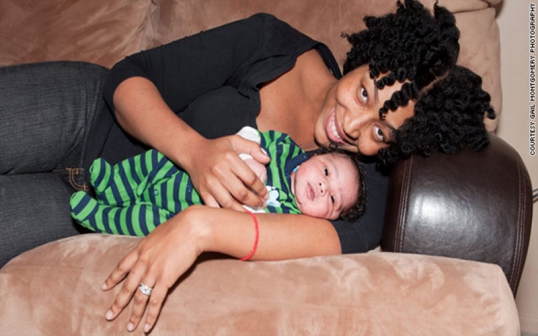 The idea of giving birth at home sends chills down the spine of many mothers-to-be. Many can't wrap their heads around this seemingly backward way of bringing a bundle of joy to earth. Giving birth at home, however, is not that bad after all. There are in fact many advantages which make it worth the imagined or real risks. Here are some reasons why many women, especially those living in rural areas, prefer having their babies in the confines of their homes.
Adequate attention.
In public hospitals and clinics young mothers are checked on an hourly basis. With a mid-wife, however, young mothers are constantly monitored and have their needs adequately attended to. Sellina Khisa, a 25year old mother said, "At home, I get all the attention I need but can't get in a hospital." If they want to eat, be it with their spouse or walk around freely they are free to do so, but this is an option not likely available in a public facility.
Security of the infant is guaranteed.
Khisa also argues that hospitals are not secure. There are numerous instances where negligence by hospital staff has caused new parents more pain than pleasure. Anything can happen from child swapping to the theft of an infant to be given up for adoption without the parents' consent. She says it's painful to carry a pregnancy to full term only to be met with such misery. To avoid all this, Sellina Khisa recommends birthing at home.
No forced C-Sections.
Sometimes young mothers are forced to go through unnecessary C-Sections. Juliet a 28 year old mother of two said, "I avoid hospital delivery because most women are subjected to C-sections." She talks of friends who had no complications but went through operation only because their labour was supposedly long. Such errors may not occur in a home delivery, but surgery may be necessary if the health of the mother or child is at risk, and it will have to be performed by an experienced professional.
Immediate Bonding with the child.
Juliet also adds that with home delivery, there's immediate bonding with her new born. She can also be guided on how to effectively breastfeed her child by a midwife. In public hospitals, nurses are busy attending to other mothers and assume the new mothers ought to already know the details of being a mother.
Comfort of Family
The arrival of a new addition to the family is always met with excitement and the new mother will be comforted by love and support of her family when delivering at home. In addition, new mothers are less likely to develop post-natal depression. This is unlike hospitals where families are restricted by visiting hours and other strict hospital rules. Both Juliet and Khisa agree that home delivery is also more cost effective. With a home delivery, women pay less compared to what they would pay in private hospitals.
Despite this, some maternal health experts discourage home delivery. "Home delivery should be practised when the pregnancy is normal or in situations where it's the only option," said Laureen Njeri who works with a NGO that trains midwives and deploys them to southern Sudan. She however discourages women with high blood pressure, diabetes or who have had a C-Section from delivering at home. Moreover, it may be risky in situations where the midwives are untrained.
Do not miss out on the latest news. Join the Eve Digital Telegram channel HERE.