Sister X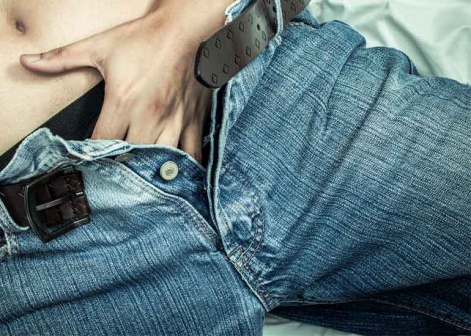 ALSO READ: Bad habits that are lowering your libido
I recently overheard people talking about masturbation saying that it's not good. I found it odd because I pleasure myslef a lot, like more than four times a day. It feel relaxed after.Do you think that masturbation is wrong? And if so why?
Collins, 19.
Sister X
Dear Collins,
Masturbation, like breathing is a constant in every human's life. Don't be fooled. Every human with raging hormones has gone down that path of self-discovery and realization.
It is nothing to be ashamed of and neither should the moral police condemn you.
With sexual frustration and deprivations comes primitive energy. Therefore, by all means,indulge in the self-loving.
It will save you a lot of time, energy and resources. It is also a great way to avoid STIs and being called dad at 19.
In this economy,I would not wish parenthood on my worst enemy. It will also save you from the current crop of females who insist on being taken to Dusit yet they live in Kayole.
Buy a big bottle of Vaseline, invest in bundles, visit pornhub and do what you have to do with and to yourself. However, be gentle. We don't want you losing skin to friction.
Ignore the naysayers. They are probably sexually-frustrated.
And always remember, you can't love others if you don't love yourself.
Comrade Y
Dear Collins.
At 19 years, you've discovered that your hands have more functions than you'd imagined. Apart from picking your nose and scratching in between your corn rows, you've found out that your fingers, folded in the right way and wrapped around your phallus, jerked up and down rhythmically, will make your eyes roll back in unimaginable nable pleasure.
Clap for yourself, young man.
Masturbation, or wanking, is meant to relieve sexual tension. Surprisingly, even women do it. But like everything else in this world, too much of something is poisonous. If you can manage to keep it at a minimum, then there'll be peace in your world. Studies show that when Masturbation can be addictive and it can make one's need for sexual capades to diminish. In your case, for example, you will be unable to relate to chics in terms of engaging in coital activities. After all, you are already satisfying yourself!!!
Keep that in mind Next time you decide to,...erm...release the Kraken!!!
The Cousellor
Dear Collins
Different people including scientists have differing opinions about masturbation. Nevertheless from a christian and socialogist point of view (which is what I am) masturbation is wrong. First self pleasure wasnt the intention of God.
God intended for a man and woman to share intimacy and not solo pleasure.
Secondly it gets addictive. Testimonies from those who have gone this route always point to the conclusion that it is more of a shackling addiction than a pleasure. You get the fulfillment for a minute then a minute later there is too much guilt. Worse still you get entangled and it becomes too difficult to let go. It will also likely to affect your intimacy when you get married. You will likely be unable to connect with your partner when you get used to self pleasure. Again you may choose the short term pleasure and in the meantime expect the long term effects or the short term sacrifice and enjoy the long term fulfillment with your partner