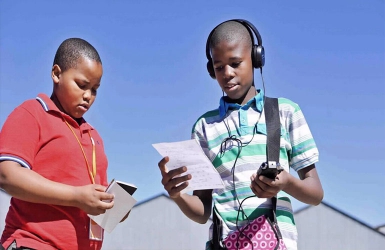 Radio reaches over 95 per cent of people worldwide and several radio stations in Africa have more than a million listeners each this is according to UNICEF report of 2014.
Children accounts for about 37% of the South African population, their thoughts, opinions and experiences cannot and should not be ignored.
This is the reason why Geisha Thematic Campaign (OGA) plans to ensure that mothers have memorable moments with their children whenever they use Geisha soap products.
One of the benefits of radio stories is that it will help bridge the gap between mother and their children. Exploring stories also helps your child learn the difference between 'real' and 'make-believe' and might help develop her own ideas.
Research suggest that radio stories helps children become familiar with sounds, words, language and the value of books. This all builds your child's early literacy skills, helping her go on to read successfully later in life.
Reading stories sparks your child's imagination, stimulates curiosity and helps with brain development. Interesting illustrations and word patterns such as rhymes can get your child talking about what he's seeing and thinking, and help him understand the patterns of language.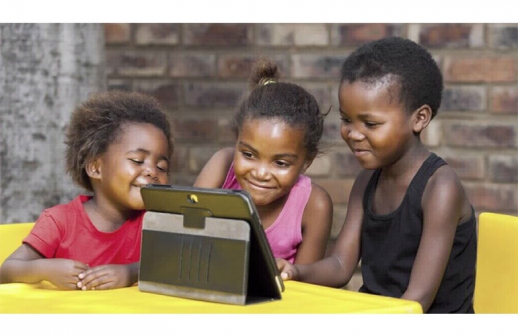 Listening to stories can also be safe ways to explore strong emotions, which can help your child understand change. By listening to stories with children benefits for grown-ups too.
The special time together promotes bonding and helps to build your relationship, laying the groundwork for your child's later social, communication and interpersonal skills.
Reading is not the only way to create a home environment that's rich in language and literacy experiences. Telling stories and singing songs also help your child develop early literacy skills and have a lot of fun at the same time.

Mothers are advised that they should make up their own stories or share family stories. Your child will learn words and develop language skills from the songs, stories and conversations you share together. Singing songs and saying rhymes together are also great, especially if your child enjoys these activities more than reading.
Actually using a language you are comfortable with helps you to communicate more easily and helps to make reading, singing and storytelling more fun for you both. Your child will still learn that words are made up of different letters, syllables and sounds, and that words usually link to the pictures on the page.
There is no harm if English is not your child's first language. Knowing another language will actually help them learn English when they starts their kindergarten or school.
Through the Stories For Life six-part series of stories, mothers can read to their children easily. Get the Geisha Stories For Life free by downloading the set of stories from your phone from the site www.geishastories.com or dialling *436*2#.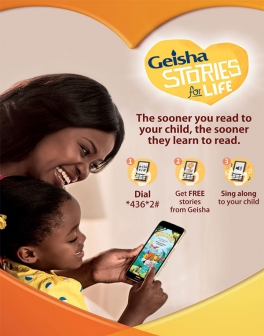 Do not miss out on the latest news. Join the Eve Digital Telegram channel HERE.