Gardy Chacha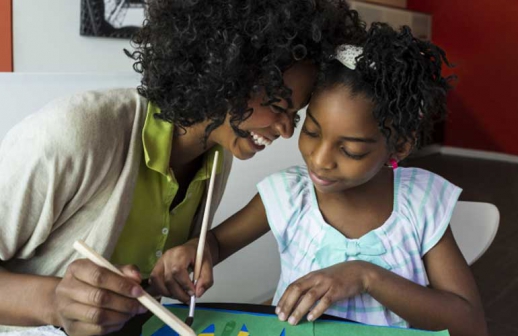 Is there a parent who would want their child(ren) to be academically inferior? I doubt that any exists in Kenya [If there are please invite us for an interview].
ALSO READ: Relief for parents as school heads directed to refund second and third term fees
And so the race is on: How can a parent chose the right school that will offer their child the best education and hence give them an edge over their peers in their future careers?
This is a conundrum that every well-meaning parent has grappled with.
Honestly, we don't have straight answers. And even if we did it is not upon us to offer a skewed opinion – as it may be perceived.
In a convoluted world where our differences overlap our similarities nothing is definite anymore. Everything is subject to antagonistic opinions.
So, here is what we did. We compiled different curricula [systems of education] that are currently offered by different institutions in Kenya.
The information provided herein is from research and carries the core tenets of each system and what each ascribes to.
The choice solely – which school to take your child – remains yours; assuming you have room to call the shots.
ALSO READ: 'My babysitter quit after she read my private texts to my husband'
Kenya's 8-4-4
At face value, the 8-4-4 system, created and upheld by the Kenyan government, consists of 8 years of primary school, 4 years of secondary school and 4 years of higher education. In 8-4-4, mathematics, English and Kiswahili are compulsory subjects.
However, various vocational subjects involving art, science, history, geography and religion are also undertaken. Children attend 1 or 2 years of pre-primary school. This is usually between the ages of 3 and 6. Primary education lasts 8 years in Kenya (standards 1 to 8). Pupils are usually 6 years old when they start primary school and 14 when they complete it.
Primary education has been free and compulsory in Kenya since 2003. At the end of their eighth year, pupils take exams for the award of the Kenya Certificate of Primary Education (KCPE). Exams are held in five subjects: Kiswahili, English, mathematics, science and agriculture, and social studies. Most pupils are 14 years old when they start secondary education.
Following completion of the KCPE or Kenya Certificate of Secondary Education exams, they have the option of following a vocationally oriented study programme as part of the artisan and trade programmes at vocational institutes and polytechnics.
At the university, students go through four-year bachelor programmes (years of study could be more or less depending on the programme and its implementation style) which culminate with a basic degree. The Kenyan 8-4-4 system is the most common in Kenya and is therefore practiced by nearly all schools in Kenya.
Reggio Emilia Early Learning
ALSO READ: Five reasons your child is acting out and how to handle it
The Reggio Emilia early learning education programme promises a holistic approach in imparting knowledge and skills for life.
This system of education is practiced at among others, the Woodland Star School in Limuru. Children are allowed to interact with the many forms of art like music, clay, drawing, natural material play, group art and more. In so doing, there's a particular emphasis placed on the environment.
As such, children are urged to appreciate the beauty of the environment and foster respect for our world and each other. "The curriculum is organic and projects that emerge from the children's enquiries are in-depth studies of concepts and ideas," the school's website states.
Teachers act as researchers and learners are tasked with helping children make decisions about the direction of study: children are able prodded to construct knowledge in their environment and learn from teachers and from each other. Montessori materials are used to teach math and phonics foundations skills in preparation for Kindergarten.
Reggio Emilia is also practiced at Brookhouse School in Nairobi, where, according to the school's website, there is a strong focus on social collaboration and working in groups, where each child is an equal participant: the adult is not the giver of knowledge; rather, children search out knowledge through their own investigations.
Waldorf Education
Practiced at the Nairobi Waldorf School, Waldorf education focusses on leading children through a path of nature at different stages of growth: provoking them to imagine and to think as they experience life. At the early stages of growth a Waldorf student is expected to interact with nature. Those who subscribe to Waldorf education believe that in a child's nascent years play forms the core of existence.
At lower primary, the child is prodded to be in touch with their artistic side by engaging different forms of art: rhythm, movement, color, form, recitation, song, music. This, they say, is not primarily as a means of personal self-expression, but as a means to learn to understand and relate to the world.
The Waldorf system is informed by the philosophy of Rudolf Steiner (1861 - 1925) which emphasizes learning from engaging primary experience rather than by means of secondary information. In other words, instead of informing a child how clouds cause rain, they learn it, through stewardship, and keen observation of environmental changes connected to such climatic events.
Children from 18 months of age can attend different stages of care. In Kenya, the toddler group (Daisies) are aged 18 months to two and a half years. At playgroup (Lilies) children are aged two and a half to four years.
Kindergarten is for children aged four to six years. Formal education at Primary level [class 1] starts when the child is typically 6 years old.
The Nairobi Waldorf Schools' policy states that children entering Class 1 should be 6 years old by August 15, before their first term in September. A Waldorf student should ideally be 14 by the time they complete elementary school years which end at Class 7.
The curriculum includes Kiswahili, French, music, handwork, art, form drawing, sports, eurythmy (an art form consisting of music, sound and movement and promoting coordination and grace), woodwork and claywork.
British National Curriculum
This is majorly a system adopted for expats living in Kenya and the elite. It includes, among other programs, the international Baccalaureate (IB) program. IB conforms to many aspects of early British schooling styles.
Several schools offer versions English curriculum which are not far from each other. Among them are: Braeburn schools, some Aga Khan Academies, and Brookhouse school. For instance, Brookhouse teaches an adapted version of the English national curriculum up to year eight.
Pupils can also opt to study two languages. In year nine, pupils prepare for their International General Certificate of Secondary Education (IGCSE) studies, which then follow in years 10 and 11. Pupils with good IGCSE results then proceed to A-level.
IGCSE is set by the Cambridge International Examinations (CIE) and Edexcel Boards in Britain.
Cavina School
The school is divided into four sections: the Pre-prep Unit, the Junior School, the Middle School and the Senior School.
The Common Entrance requires students to sit eight major subjects in the final exams. These are; Mathematics, English, French, Science, British History, Geography, Scripture and Latin. Cavina also provides comprehensive instruction in Computer Studies, Art, Music, Physical Education and the Performing Arts throughout the school.
Extra-curricular activities like Calligraphy, Choral Work, Orchestral Workshops, and Computer related activities, Wildlife Clubs, Squash, Cooking, and Home Crafts are available for students to engage in. Cavina endeavours to instill biblical values to students, holding that character is strengthened through discipline, not reason. Corporal punishment is used when necessary – because the Lord disciplines those He loves.
Accelerated Christian Education (ACE)
Accelerated Christian Education is an individualized education curriculum that puts God at the centre and emphasizes godly character.
According to Faith Ventures Christian Academy, one of the schools utilizing ACE, the founders of the curriculum recognized that children are unique and learn in different ways. They therefore developed educational tools that equip children to live wisely, think critically, and act responsibly.
Each unit of instruction in the curriculum is assimilated through three learning process: knowledge, understanding and wisdom.
Under the guidance and supervision of their teachers, students on ACE drive the learning process by setting their academic goals and working at their own pace to achieve the goals. ACE is also practiced by Mikisa Group of Schools in Kenya.
At Mikisa, academic instruction begins at kindergarten and continues through high school. Students at Mikisa are also encouraged to engage in extra-curricular activities like horse-riding, swimming, drama, games, art, music and photography.
Homeschooling
Did you know that you have the right to educate your own child?
Yes, you do. It is called homeschooling. However, according to Kenyan law, you will need to get a permit from the ministry of education.
This is precisely because education is described a basic human right for every child. It however does not describe what 'education' is and where it can be achieved. Therefore, the home could also be a learning centre.
The government is interested in knowing, for sure, that your child is being educated at home – if they are not attending a conventional school. With homeschooling, a parent has the flexibility to choose what their child learns and how fast their minds develop around concepts.
A parent can then register the child as a private candidate to sit for either KCPE or KCSE. Moreover, if they qualify, they could be allowed to sit for international tests.