Renee Wesonga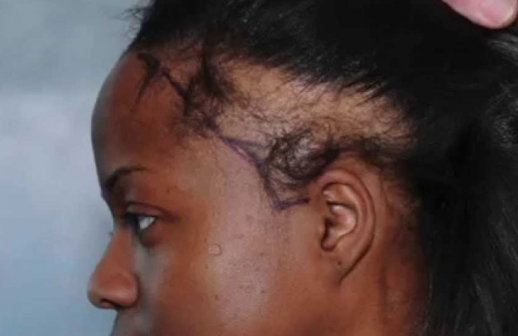 To ensure that your hair and weave (especially if it is virgin hair) lasts long, professionalism is important.
ALSO READ: Five beauty must haves from your kitchen
Human hair weaves are the best because you can do with them anything that you can do with normal hair. They can be bleached, dyed, curled and straightened etc.
Even though they are great and long-lasting if treated well, they are quite expensive.
Here are tips for a hassle-free weave experience.
• Before installing it, ensure your hair is in its best condition. If your hair is damaged, give it time to recover before wearing a weave. Start with clean hair and scalp so as to avoid product build-up or flaking early into your weave installation. A dirty scalp will also be itchy.
• If the weave (human hair) is brand new, wash it before installing it. It has most likely gone through an extensive process to ensure it is up to par by the time it is on the shelves. This may be the reason you get the crazy itch whenever you wear a weave. The curls or pattern of the weave still comes alive after the wash.
• Lock in moisture into your hair before the weave is installed. Your hair will be under the weave for long so you should ensure it is well-moisturized and not brittle.
Use a good quality oil on the strands before the lines are plaited to seal in moisture. Keep your hair moisturized by using leave-in conditioners, oil and deep conditioning treatment frequently.
ALSO READ: What is a hair gloss treatment?
• To avoid hair-breakage and tangling, trim the ends before you weave. Leaving split ends untreated allows damage to travel up the hair shaft. Trimming the ends ensures you celebrate an awesome new hair growth when you remove your weave instead of chopping it.
• Your scalp too, needs some tender loving care. A hot oil treatment will get rid of build-up, keeps unnecessary itch away and refreshes the scalp.
• Avoid any chemical treatment two weeks before weaving. This way, your hair is not fragile as it goes through the pulling and tugging during the weaving process.
• Human hair weave is expensive but if you can afford it, go for it. Synthetic weaves may be cheap and look good but can damage your natural hair and can cause scalp irritation.
• If possible, avoid bonded weaves. They use bonding glue to attach the weave to your scalp and this suffocates the scalp, causing breakage from the roots because the natural hair can't breathe.
• Wear the weave for four to six weeks. Your hair needs to breathe.
ALSO READ: Seven kitchen ingredients that can help with oily hair