Peter Muiruri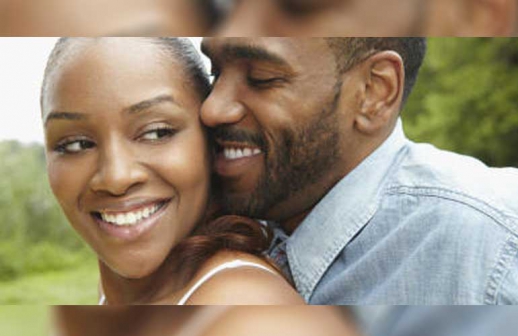 Current statistics on divorce cases are appalling, the vows are broken as soon as they are made. Just what does it take to live happily ever after till death calls the shots?
ALSO READ: 'My husband's mistake with suitcase exposed his double life and second family'
Every married couple enters wedlock with the hope of living together 'till death do them part'. Divorce is usually not in the mix. Sadly, it is estimated that half of all marriages in the Western world (and now in developing countries) end up in divorce with far-reaching financial, emotional and, at times, physical consequences.
How then can a couple build a bulwark to ward off the sad realities of a divorce?
Five dos in a marriage
1. Communicate, communicate, communicate
The often repeated cliché that men are from Mars and women from Venus makes a joke out of a very serious issue. Forget lack of money or other physical comforts. A marriage without communication is like a rudderless ship that can sink any moment. Men, especially, fear that opening up will portray them as weaklings, unsure of how their expressions will be received by their mate.
Last year, gerontologist Karl Pillemer conducted the largest in-depth study ever done of people in very long unions. The Cornell Marriage Advice Project surveyed more than 700 individuals, seeking their views on what makes a marriage survive the stormy waters. Communication topped the list.
"For a good marriage, the elders overwhelmingly tell us to 'talk, talk, talk.' They believe most marital problems can be solved through open communication, and conversely many whose marriages dissolved blamed lack of communication," stated Pillemer.
ALSO READ: Jada Pinkett Smith breaks silence, says she'll discuss 'affair' on Red Table Talk
2. Express love to your mate
Granted, most of us were brought up in settings where our fathers hardly expressed love to our mothers. As husbands, we may have grown up in the "cold chambers" and may find it difficult to openly express our love for our mates. Kool and the Gang aptly put it in their song 'In the Heart' that "When you say you love somebody, you got to let them know about it....You should let them know it."
So, love is not just a feeling in your heart. It must be verbally expressed. "My husband still uses the 'sweet' names we called each other during courtship. It makes me feel like I am falling in love with him all over again. Actually, I think I am," says Terry Waithera, a Nairobi hair stylist married for 13 years.
3. Be moderate in wedding spending
Daughters of Eve may not want to hear this but brothers can thank me later – diamonds are not forever. Period. Study shows the less you spend on luxurious wedding items, the longer your marriage will last. The wedding industry has grown substantially driven by consumerism that has made love and romance a commodity for sale. Service providers fall over each other in a bid to woo consumers and promote the necessity of a lavish wedding and a fairy tale marriage thereafter.
A study done in 2014 by Andrew Francis and Hugo Mialon of the Department of Economics, Emory University, Atlanta, Georgia shows little relationship between heavy spending on one's wedding and the overall duration of a marriage. "Our findings provide little evidence to support the validity of the wedding industry's general message that connects expensive weddings with positive marital outcomes," they stated.
4. Happy wife, happy life
ALSO READ: How betting ruined a much awaited date with Hilda
Look at it from whichever angle but experience has shown that the more contented a wife is, the longer the marriage union will last despite any other problems within the marriage such as illnesses and financial difficulties.
"I think it comes down to the fact that when a wife is satisfied with the marriage she tends to do a lot more for her husband, which has a positive effect on his life," said Deborah Carr, a professor in the Department of Sociology, School of Arts and Science in a research done in 2014.
5. Keep the fire burning:
While sex is not the primary reason for marriage, romance in the relationship is the spice that keeps the embers burning for long. Many middle aged women seek extra marital affairs due to the lack of intimacy in marriage.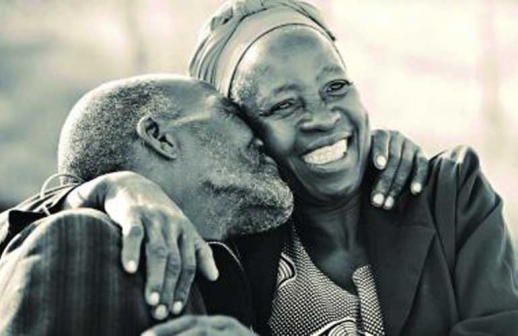 And now, the five top marriage killers....
1. Mpango wa kando:
Infidelity in marriage is wrong from all angles. Nothing accelerates the downhill slide to divorce than extra-marital affairs. No man or woman wants to play second fiddle nor learn about a parallel family provided for through the first family's sweat. While divorce on the grounds of adultery hurt men, it is women who often have to carry the extra burden of raising children, especially if young.
2. Financial mismanagement
It is not how much a couple earns but how well it is managed. Materialism – not the lack of money or having plenty of it – is at the root of all family evils. Forcing your mate to go for things you can ill afford is a sure way of making your marriage last until "money do us part."
3. Violence
Marriage is based on trust. How does the most trusted person turn out to be the one who can actually take out your life? Recent media reports in Kenya show victims of domestic violence, some with severed limbs show how quickly such trust can be cast aside. Stephen Ngila, the man accused of severing Jackline Mwende's hands was described as a "mild, God-fearing man" who could not hurt a fly.
"I never thought something like this would happen to me. He was a good man. He was a church man. The first days of our marriage were happy days. We were living well together as a husband and wife. But then he was very brutal," stated Mwende in media interview. The marriage is now on the rocks.
4. Willful non-support
Okay, love and all the other beautiful adjectives used to describe it never put food on the table. Hard work does. So brother, you aspire to be her knight in shining armor? Provide for your brood and your days in the marriage will be long.
5. Taking each other for granted:
Remember the dating and courtship days? How you were the little bee, cute butterfly and puppy puppy? If you have turned into a big this or that, you are being taken for granted. What about the meal and gift surprises, the regular sms, peck in the cheek upon entering the house? Gone too soon? If your honeymoon had a shelf life, that could signal the start of a downhill slide that could end in a rocky bottom. Woody Allen summarized it well in the movie Annie Hall: "A relationship is like a shark. It has to constantly move forward or it dies." Say no more.