Home
/
Pregnancy
5 Simple ways to prevent hair loss while breastfeeding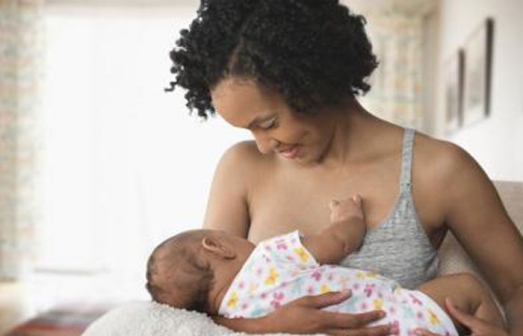 Many women develop lustrous and thick hair when pregnant. This is an exciting experience as many times we struggle to keep our hair long. Then the bundle of joy comes and the hair starts shedding. It comes at about three to six months after delivery.
Fortunately, this is a temporary process and a normal occurrence that even your doctor will not worry about. By the time your baby turns one year, your hair will have gone back to normal. This excessive hair loss may bother some women and there are certain measures you can take to control it until the hair regains normal fullness.
Shampoo: Use a volumising/thickening shampoo and conditioner when you wash your hair. Such shampoos have ingredients that coat the hair making it appear fuller.
When buying your shampoo, if it has a label reading 'conditioning shampoo,' avoid it as it has heavy conditioners that weigh down the hair. Apart from volumising shampoo, you can also use volumising spray.
Conditioner: The best conditioners are those formulated for thin hair as they have lighter formulae which will not weigh down the hair. Apply it only on the ends and avoid the scalp as this will also make the conditioner be heavy on your hair. Conditioners labelled 'intensive conditioners' should also be avoided as they are also too heavy.
Change: A new hairstyle like a haircut that would make your hair look fuller will work for you. Short hair looks fuller and is easier to manage. Pulling your hair back into a ponytail or a bun is a big no. These are tight styles that tend to weaken the hair more.
Care: Be gentle with your hair any time you handle it. Avoid brushing it when wet and use a wide tooth comb. Do not shampoo your hair too much. Keep off dryers, flat irons, curling irons that have a lot of heat. Avoid any perming, retouch, treatment or coloring of hair during this time.
Lifestyle: Keep a healthy lifestyle by eating well and even taking your prenatal vitamin tablets. If you feel the hair shedding is on the excessive side, you should see a doctor.
Apart from the obvious reason stated above, the intensity of your hair shedding will be worse if you are stressed. As much as possible try and avoid stress as this could heighten the loss.
Related Topics